Let's Rock During Limestone Month!
Categories: Indiana University, Arts & Culture, Family Fun
There is no better time to "rock out" and explore the limestone heritage of Monroe and Lawrence County than in June, which is Limestone Month.  It's a time to celebrate the history, industry, artistry and architecture of limestone in our area.  This year, there are numerous activities planned to showcase the beautiful stone that permeates the region.  You can find a list of all the events on LimestoneMonth.com, but here are a few highlights I'm especially excited about. 
On Saturday, June 8th you can take a guided tour through the Victor Oolitic quarry.  Quarries are typically off-limits (no, you can't go swimming in a quarry, that's trespassing) so this is a unique opportunity to see a working quarry up close.  You have to register in advance and there is a $20 fee but it's worth it.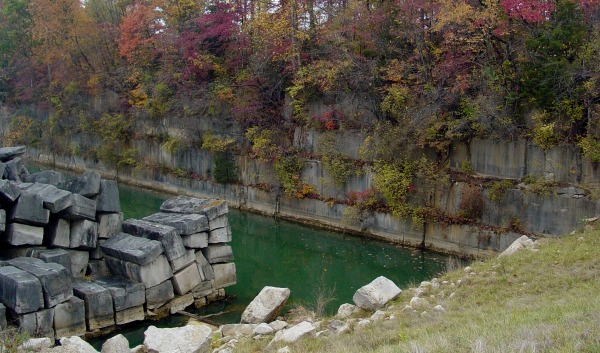 There's another tour, this time at the Empire Quarry, on Thursday, June 13th.  This tour is only $5, but you still have to register in advance.
The IU Campus is full of beautiful limestone architecture, and on Friday, June 14th, local limestone expert Brian Keith with the Indiana Geological Survey will take guests on a guided tour of the campus.  It's free, but you need to sign up in advance.
If you want to learn to carve stone or watch the experts, or if you just want to get all dusty, check out the Indiana Limestone Symposium, which runs from June 9th through the 29th.  They have daily hand carving sessions for beginners, or you can go during open house hours (Wednesday afternoons) to see the experts in action.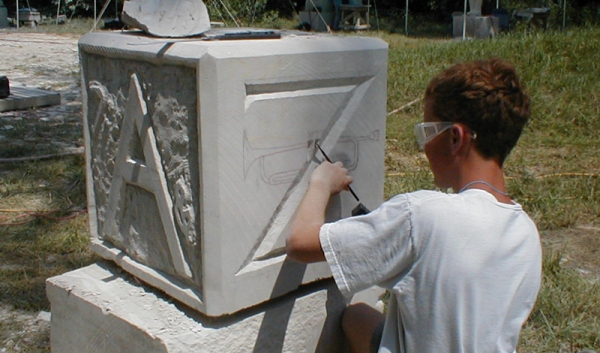 Limestone is an integral part of our history, and it's fascinating to see it from various perspectives so log on to LimestoneMonth.com to learn more about these events and rock on!