Thursday, September 10, 2015
Lotus Festival 2015
Categories: Arts & Culture, Live Music, Festivals
Coming up on September 24-27, Bloomington residents and visitors get to enjoy the 22nd annual Lotus World Music and Arts Festival. It's four days of live music in the streets and venues of downtown Bloomington, including ticketed and free events, buskers, and ridiculously talented performers from 23 countries! Follow these links to see the schedule and buy tickets.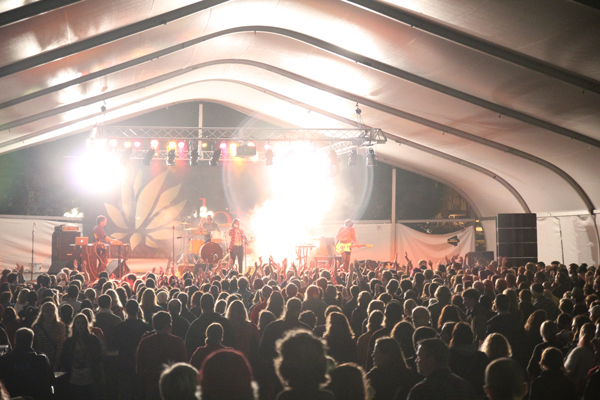 It's hard to explain the magnificence of the festival without actually bringing you there. I can't believe that I've lived in Bloomington for six years and 2014 was the first time I actually attended Lotus. I will never miss it again. Here's a video that a fan made from the 2014 festival.
Miraculously, I got to ask a few questions to Sunni Fass, executive director of Lotus, who is quite busy at the moment getting ready! Here's what she had to say:
What was one thing that stood out to you the first time you attended the Lotus festival?
The way it brings all kinds of people together -- it's very special. For many music events, there's a particular fan "type"....but for Lotus, the audience is this fantastic, rare tapestry of people of all ages, ethnicities, and lifestyles. It really moved me the first time I experienced it, because there aren't very many things in today's world that eliminate so many boundaries.
Will newbies to world music get anything out of Lotus?
When I talk about Lotus artists, I always like to tell people, "You love it. You just don't know it yet." It's human music -- it's people pouring out their experiences and their stories through sound, and trust me, you WILL connect to those emotions and those experiences. It doesn't matter about the language, or the particular instruments, or the type of rhythms -- it will reach out and pull you in. And there's so much at Lotus to sample, that you'll definitely find something that grabs you.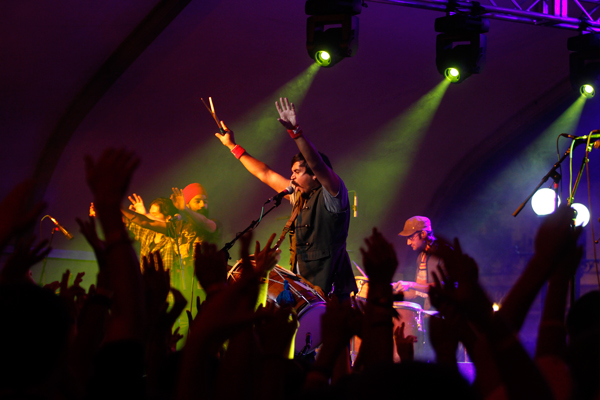 What can you find at Lotus that you can't find anywhere else?
The sheer breadth of artists to choose from is really unique, and the fact that you can sample everything with one wristband rather than having to make choices in advance -- you can really let your experience unfold in a very organic way over the course of the evening or over the course of the weekend. The downtown setting is also very compelling and creates a fantastic vibe -- unlike some festivals that take place in a big open field, there's a powerful energy that comes from the fact that we close streets and put the music right in the urban center.
What aspects of Bloomington culture influence the festival?
Bloomington has this deep culture of community and participation, which you feel very strongly out in the streets during the Festival. That's combined with the fact that Bloomington is especially diverse, partially on account of the University presence, so it's a varied, multicultural crowd. You also get a strong sense of how much this community loves the arts and music -- that passion is key, I think, to Lotus's longevity and growth.
Any tips for first-timers?
Here are four things that come to mind right away:
There's no right or wrong way to "do" Lotus. Some people plot out their schedule in advance, and some people just live in the moment...some people try to get to every artist, and some people pick one venue and stay there all night. It's all good.
Lotus fans are really, really nice people -- if you need directions, or recommendations, or "insider" Lotus tips, just ask.
Get a weekend pass! Seriously, it's almost impossible to see everything in one night, and there will always be something you want to hear more of, or go back to, or an unexpected "sleeper hit" that everyone is buzzing about. 
Comfortable shoes.
What's new at Lotus 2015?
Most of our artists are new to Lotus this year, and we have an especially high concentration of women-led bands, which is really exciting. We're bringing back the parade this year, which is a very popular activity, and we're also introducing the Food Truck Village (on Kirkwood south of the square) to offer more diverse snacking opportunities for Festival patrons on the go.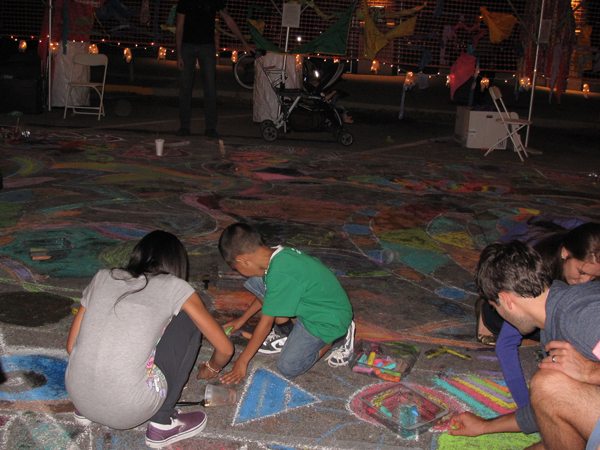 Anything else that you want people to know?
Don't miss our great Visual Arts experiences and free events! The Festival Arts Village has hands-on activities for kids and adults, plus beautiful community-made art installations around a theme of "Celebrating the Harvest". Our "Seeing Red: World Textiles" exhibit at the Ivy Tech John Waldron Arts Center is open for exploring, too, and the free Lotus in the Park event has make-and-take art stations, workshops, exhibits, and live music. See more info on free Lotus events.
Quick Links
Schedule
Artists
Tickets
Free Events
Merchandise
Food and Drink
Parking and Lodging