Menomena Ticket Giveaway
Categories: Live Music, B-town Giveaways
What town in Indiana is home to one of the top music schools in the world, rocker John Mellencamp and an incredible variety of live musical performances? Bloomington, of course! All year 'round, this town is packed full of musical events. Whether you're a fan of opera, classical, jazz, pop, soul, rock, indie music or the orchestra, you will find a concert suited to your interests. Bloomington is filled with musical venues for all ages, including the IU auditorium, the Musical Arts Center, the Bishop, the Buskirck-Chumley Theatre, Café Django, Max's Place, The Players pub, Rhino's, the Bluebird and more.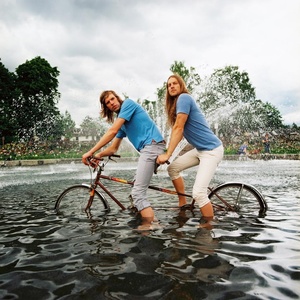 A gold mine of independent music, some of the top indie labels have proudly played in B-town. Coming up later this month is Menomena, an indie rock band that's traveling all the way from Portland, OR to play at the Bishop on February 14. Menomena was formed in the late 2000's and consists of only two members that share singing duties and often switch instruments. They have an extremely wide range of sounds from bellowing baritone saxophone to mind boggling rhythms. This show, presented by the fine folks at Spirit of '68 Promotions, will be like none other - and you won't want to miss it! 
Visit Bloomington wants to give you the opportunity to see this incredible group by giving away two tickets to their show at the Bishop on February 14, plus a $25 gift certificate to Grazie. To enter, just leave a comment below about the best music show you have ever seen in Bloomington. We'll choose a winner on Friday, February 8.