Monroe Lake will get you fishing!
Categories: Outdoors, Family Fun
Indiana has a lot of great fishing spots, but one of the most popular (and the biggest!) is located just southeast of Bloomington.
With over 10,000 acres of water to explore, every angler can find their "perfect fishing spot" at Monroe Lake. Experienced anglers often aim for the lake's bass and walleye, but beginners can find lots of easy-to-catch bluegill and crappie.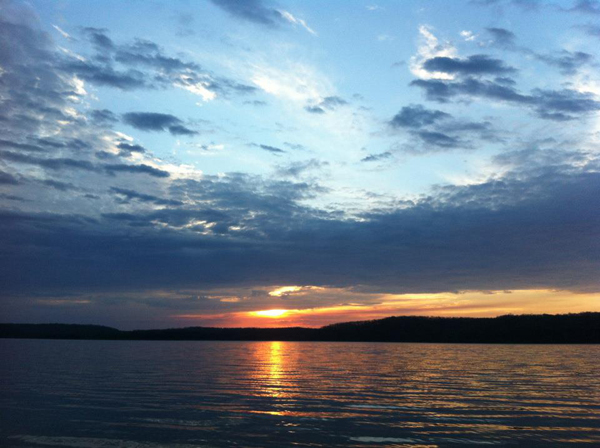 Several upcoming events at Monroe Lake's Paynetown State Recreation Area (4850 S. State Road 446, Bloomington) make it easy for new people, particularly kids, to try out the sport of fishing.
The summer recreation season at the lake kicks off with a special evening reception, "Fish, Food, and Friends," on Friday, May 24 from 6 p.m. to 8 p.m. at the Activity Center, located inside Paynetown SRA.
Visitors can see which fish made the staff's "Top 5" list, view plaster fish that were hand-painted by local elementary students, pick up a copy of the 2013 Fishing Guide, and "swim" over to the snack table for special fish-themed treats - and kids can enjoy "fishy" games, crafts, and activities.
The Paynetown Activity Center staff will also highlight a new, FREE fishing equipment rental program, which will debut on Saturday, May 25. So if you don't have your own equipment, or forget to bring it with you, you can still enjoy some fishing at Monroe Lake this summer!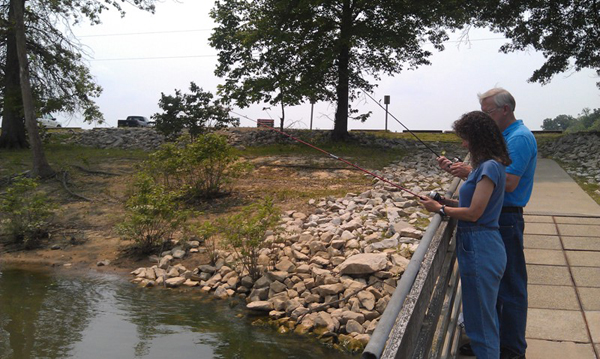 The following weekend, June 1 and 2, is Free Fishing Weekend at Monroe Lake. A kids' fishing derby is scheduled at Paynetown SRA on Saturday morning, plus a variety of family-friendly fish-themed programs on both days.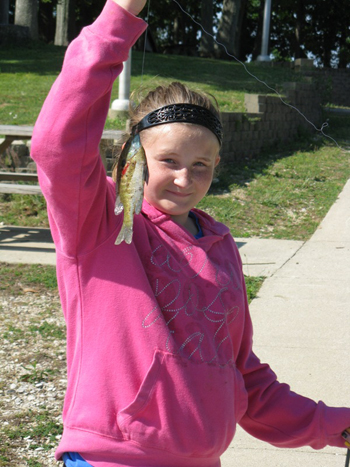 While a fishing license is never required for kids under age 18, the best part of Free Fishing Weekend is that ALL Indiana residents can fish without a license - regardless of age. What a great opportunity to give fishing a try, or introduce someone new to the sport!
You can find out more information about these events, and other programs, on Monroe Lake's website and on their Facebook page.
Jill Vance is the Interpretive Naturalist for Monroe Lake, based out of the Activity Center at Paynetown State Recreation Area. She has been with the Indiana Division of State Parks and Reservoirs since 2004, previously working as the Interpretive Manager at Spring Mill State Park and as a seasonal naturalist at McCormick's Creek State Park. Jill is a 2004 (M.P.A.) and 2003 (B.S.P.A.) graduate of Indiana University - Bloomington.