Museums in Bloomington
Categories: Arts & Culture, Indiana University
Bloomington is known as a hub for education, culture, and history. While our status as Indiana University's home has much to do with that, our abundance of museums is also a heavy contributor. With more than 10 to choose from, our museums make for a great activity when the weather isn't ideal for outdoor fun, or for those who find joy in learning & observing. From art and IU history to fashion and science & technology, Bloomington has a museum experience for everyone.
 
Elizabeth Sage Historic Costume Collection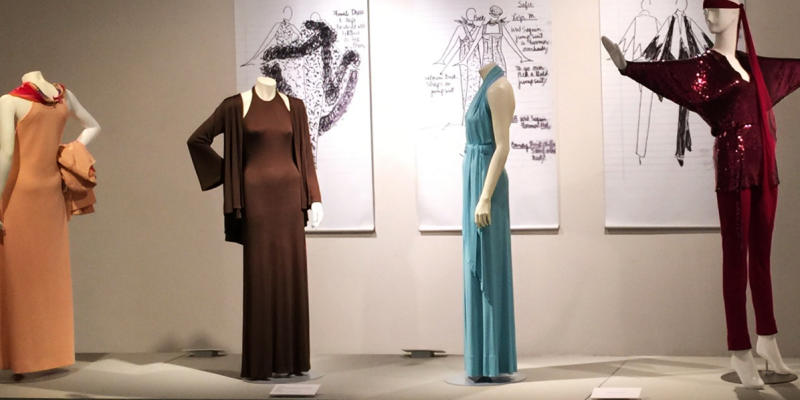 Photo by Eskenazi Museum of Art
Named after Indiana University's first professor of clothing and textiles, the Elizabeth Sage Costume Collection is an exhibit of clothing, accessories, and other fashion items spanning more than 250 years. The collection of over 25,000 items includes haute couture, military & sports uniforms, ensembles created by distinguished European & American designers, fashion sketches & videotapes, and more. While the collection is primarily available to IU students & affiliates for study, it's also open to the public.

Admission: Free
 
Eskenazi Museum of Art at Indiana University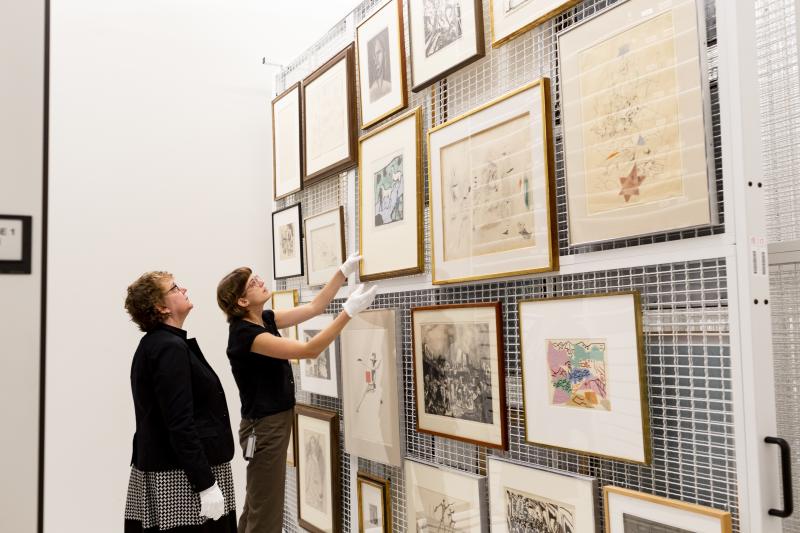 Photo by Eskenazi Museum of Art
The Eskenazi Museum of Art at Indiana University is a work of art itself. Designed by I.M. Pei, the architect behind the Louvre Pyramid in Paris and the Rock & Roll Hall of Fame, the Eskenazi Museum of Art has no 90-degree angles except where structurally-necessary. There are over 45,000 objects available for observation in the museum, including works from Pablo Picasso, Jackson Pollock, and Claude Monet. With works from nearly every art-producing culture throughout history, the museum prides itself on using art as a means to shape the way visitors understand the human experience. 

Admission: Free
 
IU Archives
Located on the fourth floor of Wells Library, IU Archives is the largest & most comprehensive source of information on Indiana University Bloomington history & culture. The University Archives include  documents, photos, and other historical pieces that date back to when the university first opened in 1820. You can find anything from old yearbooks to past commencement speakers to photos of sports teams and much more. The organization encourages the public, as well as students, staff, faculty, and researchers, to browse their collections for teaching, research, or pure curiosity. 
Please note: The IU Archives are currently accepting visitors by appointment only due to the ongoing pandemic.

Admission: Free
 
Lilly Library
The Lilly Library is home to a massive collection of rare books, manuscripts, and special collections. Operating under IU Bloomington Libraries, the museum boasts over 460,000 books, 8.5 million manuscripts, and 120,000 items of sheet music. You can find the world's smallest & largest dictionaries, comic books from Batman film producer, Michael Uslan, and even an original Gutenberg Bible. The Lilly Library also has a variety of other cool artifacts, including an Academy Award and legal documents from the French Revolution. 
Please note: The Lilly Library is closed for renovations through August 2021.

Admission: Free
 
Monroe County History Center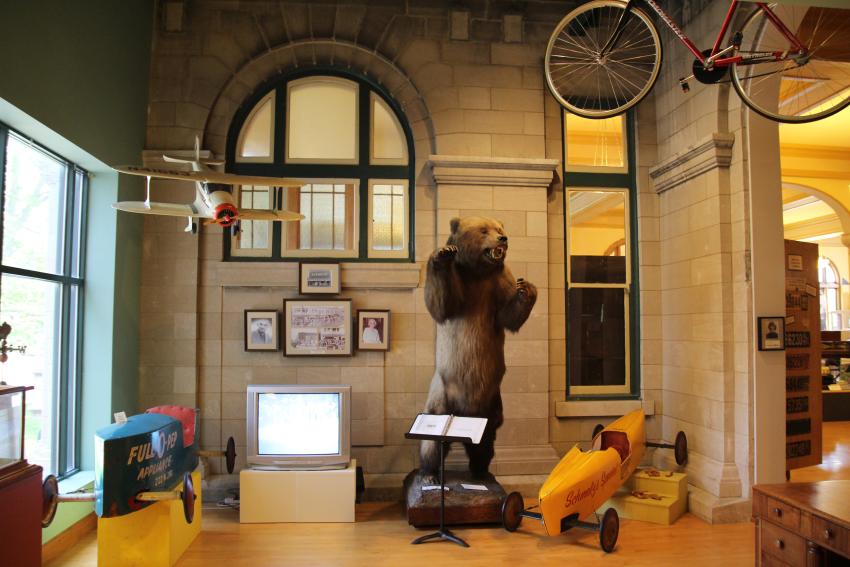 The Monroe County History Center strives to collect, interpret, and present the genealogy, history, and artifacts of Monroe County in order to best depict the heritage & culture of the community. The museum is located in a historical building that was previously the Carnegie Library, and before that, a school for Black children in late 1800s & early 1900s. Here, you can learn about the history of Bloomington's limestone industry, Monroe County transportation, local sports & athletes, and more. The History Center also features rotating exhibits throughout the year. 

Admission: Free for children ages 0-5 years, $1.00 per child ages 6-12 years, and $2.00 per adult.
 
WonderLab Museum of Science, Health, and Technology
Did you know that one of the top 25 science centers in the country is located right here in Bloomington? WonderLab Museum strives to provide kids with opportunities to learn about all things science-related through interactive exhibits and programs. They believe learning is at its most effective & fun when hands-on exploration and meaningful play are involved. Exhibits include an outdoor WonderGarden that showcases solar power & the science of sound, a gallery of live insects, amphibians, and reptiles in settings that mimic their natural habitats, an augmented-reality sandbox that teaches kids about different climates & biomes, and even more.

Admission: Free for members & ASTC Passport members, $10.00 for non-members ages 1+, and $2.00 for Access Pass Program participants. Active military & family members receive a 20% discount on general admission.
 
Wylie House Museum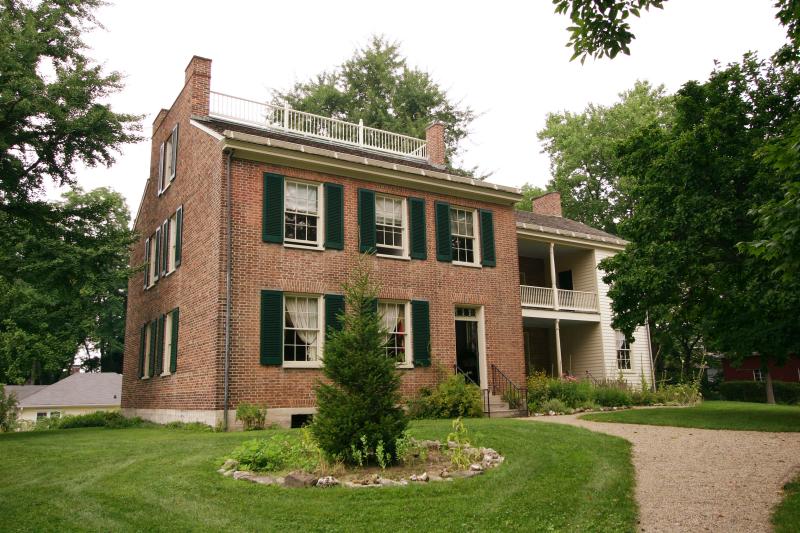 Home to IU's first president, Andrew Wylie, the Wylie House is open to the public to tour with a guide. The 1835 structure is one of Bloomington's oldest homes and is outfitted as it might have looked during that time period. Collections in the house include family artifacts and photos that document the early history of Indiana University and Bloomington. The historic house also has an heirloom garden on its grounds, which is now part of a seed-saving program that provides valuable historic interpretations on generational gardening in the area. 
Please note: The Wylie House is currently closed due to the ongoing COVID-19 pandemic, but you can explore the museum via a virtual tour on the Wylie House website.

Admission: Free
 
Interested in more information about local museums? Visit our Museums in Bloomington listing.