Friday, September 9, 2016
Must See Museum Exhibits This Fall
Categories: Arts & Culture, Indiana University
With school back in session Bloomington is a buzz with football games and festivals. Our museums and cultural centers are bustling as well with new exhibits as well and we've rounded up the must see exhibits this fall!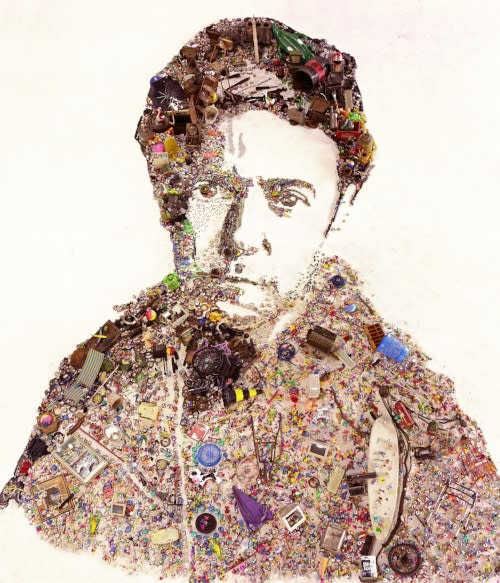 Vik Muniz
The Sidney and Lois Eskenazi Museum of Art at Indiana University serves as the only Midwest venue for a major mid-career retrospective of the celebrated contemporary photographer Vik Muniz in fall 2016.
Co-organized by the High Museum of Art in Atlanta and the Foundation for the Exhibition of Photography,Vik Muniz covers more than twenty-five years of the imaginative artist's career and features over 80 photographs, including many of Muniz's most recent works. The exhibition will travel internationally following its presentation at the Eskenazi Museum of Art from October 1, 2016 through February 5, 2017.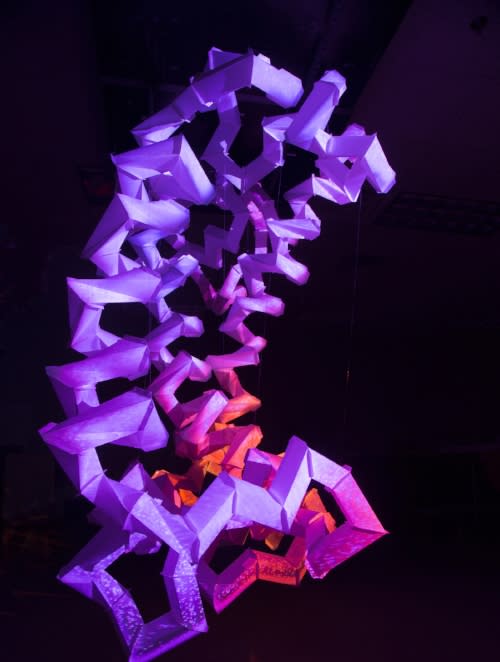 (Re)Imagining Science - October 14-November 16 at Grunwald Gallery
(Re)Imagining Science contains collaborative projects by twelve teams of researchers in the arts and sciences. The exhibition contains a variety of projects by artists and scientists that illustrate scientific principles, develop ways to understand science differently, and potentially may create new science as the outcome. Collaborations will feature the work of researchers in the visual and sound arts, design, sciences and social sciences, with ambitious works that include large scale sculptural objects, photographs, installations, video works, interactive environments, microscopy images, and sound works.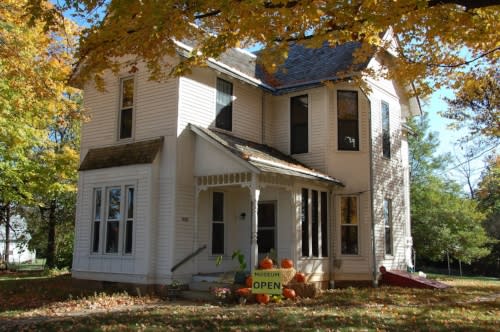 The Hinkle-Garton Farmstead in partnership with Glenn A. Black Laboratory will be recognizing Indiana Archaeology Month with "Archaeology in Action" during the monthly Museum Open Day on Saturday, September 24, from 1-4 p.m. Elizabeth Malouchos, associate research scientist, will be on hand demonstrating the total station and mapping being conducted at the site in advance of below-ground explorations. She will explain the equipment and why the process is an important first step, and visitors can assist by holding the stadia rod for a shot or looking through the view finder.
WonderLab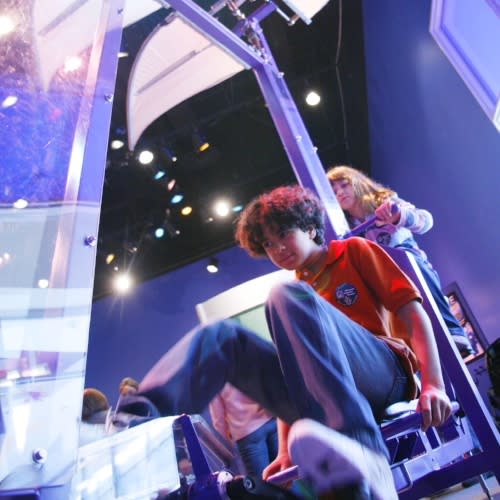 Run! Jump! Fly! Adventures in Action combats childhood inertia by allowing visitors to explore activities that build strength, coordination, balance and endurance. Activity stations invite participants to try out kung fu, surfing, snowboarding, yoga horizontal climbing, and other physical activities. These stations feature "action-adventure" themes popular in children's books and movies. Cultural spotlights and real-life stories of young people and families who are passionate about a particular activity aim to deepen visitors' motivation about fitness. As visitors move through the exhibits and have fun with physical activity, they will get ideas for how they can become more active daily. Exhibit activities are designed to be accessible to visitors with varying physical abilities and developmental needs. This exhibit will be open from October 4 - January 16. Read more.
C. David Repp: Photographer - June 24th 2016 to October 7th 2016
A graduate of Depauw and Indiana University, Carl David Repp produced a collection of nearly 250,000 photographs which appeared in publications such as TIME, Newsweek, Sports Illustrated, and The Washington Post. Drawn from the collections of the IU Archives, this exhibit features examples of Repp's vast archives, covering subjects such as agriculture, auto racing, athletics, family life, politics and current events, often tied to Indiana University.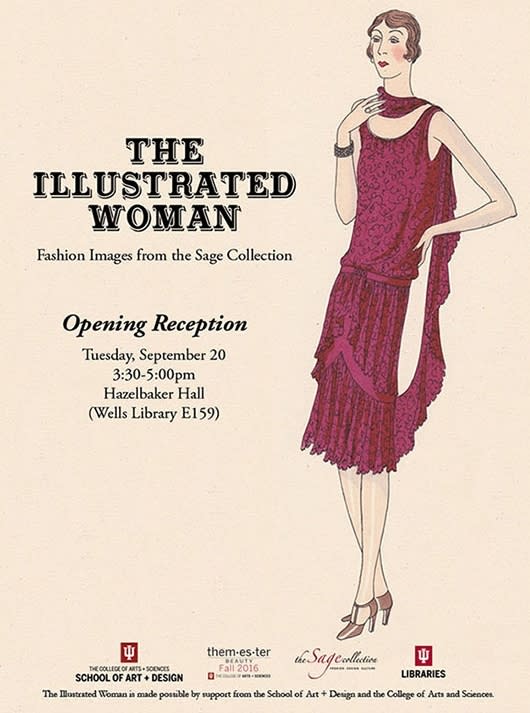 "The Illustrated Woman: Images from the Sage Collection" for the Fall Semester in celebration of the Beauty Themester. 
The Illustrated Woman demonstrates how fashion illustrations express shifting standards of beauty and the collective cultural, social, and aesthetic ideals of their time. These images create a shared visual culture that not only communicates changes in silhouettes, fabric, color, and hairstyles, but also encompasses variations in posture, gesture, and facial expression. In 2016, photography and video have largely replaced fashion illustration, but serve the same ends—transmitting changing ideals of beauty as well as promoting and selling new fashion products.
The images on view in The Illustrated Woman are just a small sample of fashion-related documents, publications, video, and ephemera from the Sage Collection, part of the new School of Art and Design at Indiana University. These materials, along with women's, children's, and men's clothing, comprise a 25,000+ piece social history and fashion collection in existence since 1937.​​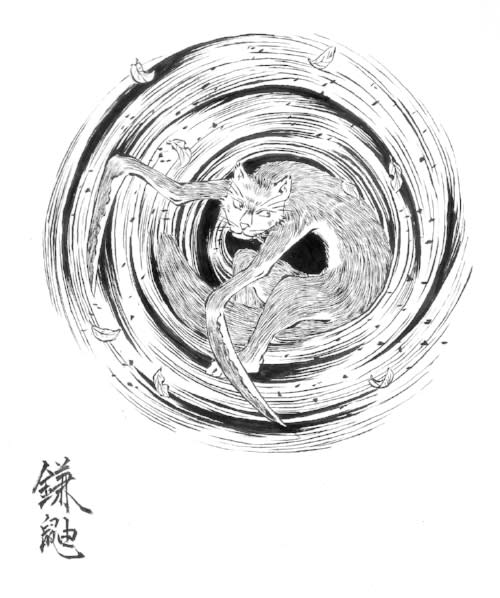 Halloween Family Fun Fest: Monsters!
Sunday, October 30; 2 to 4 p.m.
Celebrate the Halloween season by making monsters, playing monstrous games, and hearing Halloween stories. There will also be a scavenger hunt through the MONSTERS! exhibition, and a special presentation by the "mad scientists" of the IU Chemistry Department at 3 p.m.!  The event will be free and open to the public.
October-December: Wellness Arts Cafe Classes
Enjoy Traditional and contemporary art classes at the Farmer House Museum this fall. Learn the art of bookmaking through different workshops that will be offered through December.