Wednesday, August 10, 2011
Need a B-town Break?
What a beautiful morning it is in Bloomington today! Looks like this week's weather is just perfect for playing a little hooky from work to meet a good friend for a round of golf out by Lake Monroe. If you're like the rest of us, we know you work hard and probably don't have as much time to spend having fun with your friends, so we're going to help you make it happen!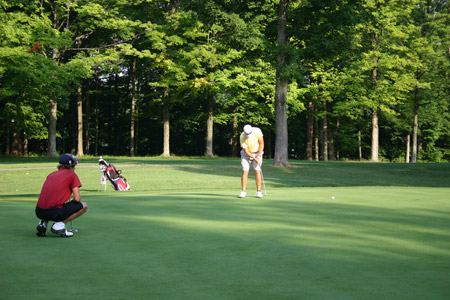 Between now and two o'clock this afternoon, you've got the chance to win a free round of golf at Eagle Pointe Golf Resort for you and a friend, plus $50 in gift cards to Talons Restaurant. Just leave us a comment and tell us why you or your friend deserve this B-town Break!