Thursday, November 5, 2015
New Btown brews you should try
Categories: Wine & Culinary
Let's get one thing clear: there's nothing wrong with getting the same beer every time you go to your favorite brewery. I'm guilty of that (Bad Elmer's Porter from Upland, please). But sometimes it's good to branch out. So I talked to brewers at Bloomington's local breweries and asked them about some of their best new beers, and I even had to taste a few to be sure they were good (they were).
Without further ado, here are some delicious new or limited-release beers that you'll find only in Bloomington: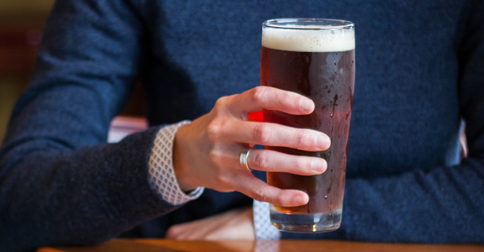 One of Indiana's indigenous fruits, persimmons can be found when the leaves begin to turn and the chill begins to bite. Bloomington Brewing Company pays homage to this sweet and slightly citrus fruit by infusing over 300 lbs of locally sourced persimmon pulp from friends at Twin Tykes Farms, located in Orleans, IN. This medium-bodied ale pays homage to this hoosier fruit with the addition of locally harvested and processed Indiana persimmon pulp and just a touch of cinnamon and nutmeg to mingle with the flavors. Caramel malts pair nicely with the persimmon, resulting in a beautiful golden orange hue that mirrors the beauty of the season. Ingredients include: Pale and Caramel Malts and Cascade Hops with a 7.4% ABV.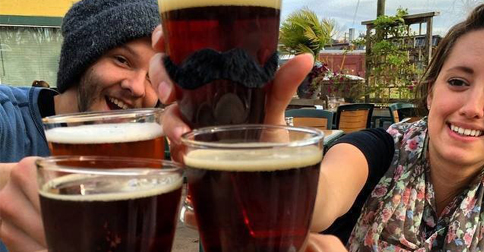 Sometimes, it's good to be a bit nutty. Take, for instance, Upland's Nut Hugger Brown Ale, a unique twist on a traditional recipe that's back on tap for Upland's Movember beer project. The familiar, pleasant bitterness you would expect from brown ale is present, tempered by a full, chewy caramel malt. However, things get interesting once you taste the hints of roasted biscuit and the chocolaty aroma, and to top it off, a touch of sweetness in the finish. Originally, brown ale hails from England, where it first emerged in the 1600s. The inclusion of American hops, however, lends Nut Hugger Brown Ale a satisfying bite. ABV 6%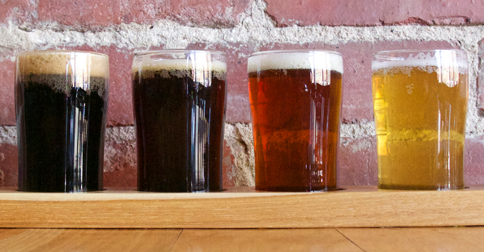 On Saturday at noon Function is tapping their collaboration beer with Backpocket Brewing (from Coralville, Iowa). This is year 2 of Function's Big Ten brewery rivalry (Backpocket's cool idea for friendly competition/collaboration with other Big Ten town breweries coinciding with football team matchups). Last year, Function co-owner Steve Llewellyn traveled to Iowa to put Function Brewing beer on tap at Backpocket. This year, they collaboratively brewed a Rye American Stout which will be tapped at noon on Saturday, just before Hoosier football faces Iowa at a home game here in Bloomington. Hoosiers and Hawkeyes should come give it a try or to "vote" for their favorite team via beer choice.
Bourbon MoCo - The Tap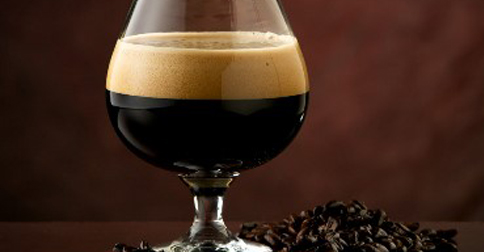 This is a MoCo Porter aged for six months in Heaven Hill bourbon barrels. Be prepared for a rich, dark color with full roasted malt flavor. Chocolate and coffee notes meld with the vanilla and bourbon flavors of the barrel. It's a hearty drink that works perfectly as a divine dessert. Brewer Jarrod says: "I'm a big fan of bourbon and Scotch, so putting beers in these spirit barrels is always a treat for me. I feel with porters and big stouts the rich caramel, vanilla, and spice notes from the barrel and its previous contents play off the rich chocolate and roasted malts in MoCo." ABV: 6.2% | IBU: 46
For more info on local breweries, wineries, and our one fabulous distillery, click here.