Friday, December 11, 2015
New Year's Eve 2015
Categories: Wine & Culinary, Live Music
2015 has been a big year, and you deserve a memorable New Year's Eve and a fun start to 2016. We'll keep track of all the NYE events around town right here. Make sure to call ahead to any restaurants you may be planning to go to, because some are closing to give their staff a break.
The Comedy Attic
8:30 & 10:00 pm, $20
Comedian Tom Brady moved to Chicago after growing up in Bloomington, and has become one of the Midwest's top comedians. The two-time winner of the Bloomington Comedy Festival has moved on to New York, and he got his first major credit by being selected to the 2015 Just for Laughs Festival in Montreal.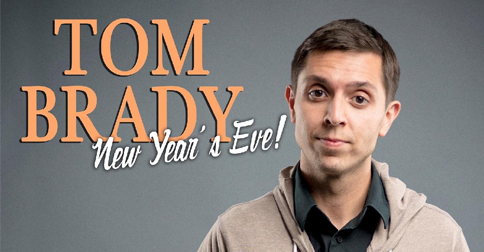 The Bluebird Nightclub
Doors open at 8pm, Show starts at 9pm
$15-$20
Roaring out of the southern Indiana foothills comes Reverend Peyton's Big Damn Band playing a brand of Americana and Blues that stands alone - Delta blues and hillbilly fervor combine with musical acuity sharp as razor wire - best know, this trio is a force to be reckoned with. The growl of a good truck engine, the fiercest passion for his country home and family and an uncanny ability to breathe new life into old forms of music give them a pedigree many Americana acts would kill for and an ironclad work ethic keeps them on the road 250 dates a year, playing for the people with hurricane force.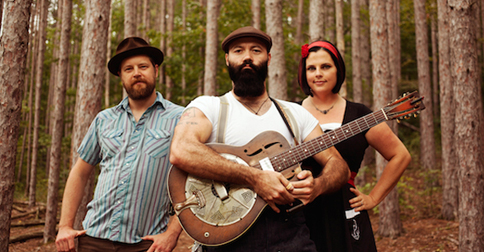 The Player's Pub
8:00 pm
Tickets TBA
Enjoy Bloomington's own spin on funk, rock, and soul with this popular local band.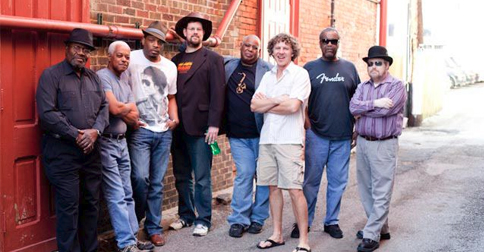 Fourwinds Lakeside Inn & Marina
8:00 pm - 1:00 am
$30 plus tax & gratuity
Hot and cold hors d'oeuvres served until 10:00 pm, champagne toast at midnight, hats & horns & noisemakers, full cash bar, and DJ Dan spinning the music all night long!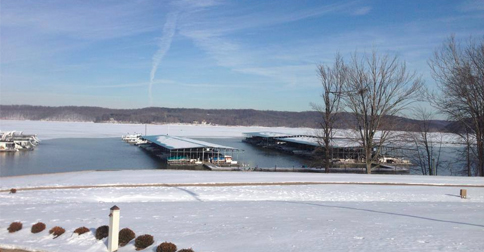 6:00 pm - 2:00 am
Bloomington's only distillery will host a ball including a special champagne cocktail and a "barrel drop" at midnight to ring in the new year. The theme is masquerade, so come dressed as fancy as you like.
Crazy Horse
8:00 pm -?
Come for dinner, live entertainment, and a champagne toast at midnight.
Topo's 403
5:00 pm - 1:00 am
Special four-course holiday menu with Greek wine pairings. Monika Herzig and Peter Kienle will perform live jazz music from 9pm-midnight. Midnight champagne toast and drawing for $100 gift certificate. $60 per person, reservations recommended: 812-676-TOPO.
C3
9:00 pm - midnight
Live jazz with the Postmodern Jazz Quartet plus a five-course prix fixe menu.
Indiana Memorial Union Frangipani Room
4:30 - 6:00 pm
Join Kid Kazooey and his band The BallRoom Roustabouts for a family-friendly NYE celebration, complete with a simulated countdown to midnight! Donations accepted at the door to benefit Monroe County Court Appointed Special Advocates (CASA).
The Back Door
8:00 pm - 3:00 am
It's a Gold Party at the Back Door! Complimentary photo booth and a toast at midnight. $5 cover charge, ages 21+.
The Bishop
11:00 pm
Bring 2015 to a close and welcome 2016 at FARM Bloomington, a local farm-to-table restaurant right on Kirkwood Ave. Come for the three-course seating at 6:30pm ($39 per person), four courses at 7:30 pm ($50 per person), or five courses and a champagne toast at the 10pm gala seating ($75 per person).