Tuesday, December 3, 2019
New Year's Eve 2019
Categories: Wine & Culinary, General, Arts & Culture, Live Music, Shopping, Events
The perfect New Year's Eve includes a great group of friends, Auld Lang Syne, a glass of champagne (or sparkling grape juice), and of course the best atmosphere. We've put together a list of some of B-Town's best to help you get ready to ring in the new year. 
 
Where to Ring in the New Year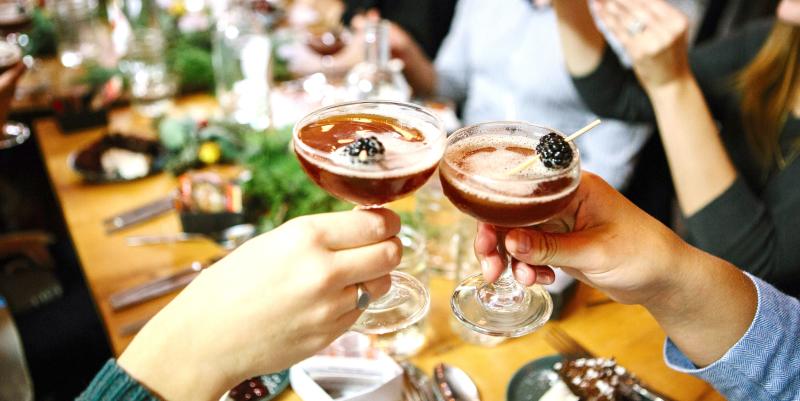 If you feel like treating yourself to a nice night out to celebrate the coming of a new year, here is the list of restaurants and bars around town with special offers. 
Bear's Place (Open until 1:00 am)
Looking for a fun night out with friends away from the confetti and the 2020 party gear? If so head to Bear's Place! The local favorite is open their normal hours during New Year's Eve and will celebrate the new year with a champagne toast. 
Cardinal Spirits (Dinner from 7:00 pm- 9:00 pm, After Party from 9:30 pm - 1:00 am, tickets sold separately)
Prepare yourself for a fun night at Cardinal Spirits! The local distillery has prepared a 3-course cocktail-paired dinner. Expect a delicious family-style meal with your pick of chicken, lamb, or mushroom risotto (can we say "yum?!"). There is also a discounted driver/dinner-only ticket that includes a mocktail. The party doesn't stop there, however. Cardinal Spirits is also hosting a party to ring in the new year! There will be a DJ, dancing, and of course craft cocktails. 
Crazy Horse (Open until 1:00 am)
This local favorite will be open day and night on the busiest night of the year. The music will be playing and the champagne will definitely be pouring for everyone to celebrate the new year, starting at 10:00 pm. The NYE celebration at Crazy Horse, featuring 3 KINGS, will go to 1:00 am and they are also open on New Year's Day.
The Golf Club at Eagle Pointe (Doors open at 8 pm, concert starts at 9 pm)
Ring in the new year with Eagle Pointe and Reece Phillips! General admission tickets are $25 and VIP tables are just $50. The ticket includes a (free!) champagne toast, and a breakfast buffet (also free!). Purchase your tickets at the Golf Club Pro Shop or call Eagle Pointe. 
Kilroy's on Kirkwood (Open until 3:00 am)
The quintessential college bar is pulling out all the stops for the new year. There will be a champagne toast and a limited edition NYE tee to add to your KOK shirt collection. 
Kilroy's Sports Bar (Open until 3:00 am)
Be prepared for a party like no other at Kilroy's Sports Bar. The theme is Masquerade Casino Night! There will be complimentary champagne at the door, a toast at midnight, and a live DJ upstairs. Presale tickets go on sale soon on eventbrite.com! 
Osteria Rago (Open until 10:00 pm)
Grab your pre-New Year's Eve celebration dinner at Osteria Rago! All wine bottles are half-priced and they have a surprise pasta dish that is sure to be irresistible. Reservations are suggested, call at (812) 822-0694. 
Note: Nick's English Hut will close at 5:00 pm on New Year's Eve. 
Switchyard Brewing Company (Open 9:00 pm - Midnight)
Ring in the new year Switchyard style at "Brew Years Eve." Enjoy your favorite brew (or brews) while enjoying live tunes and party favors! They, of course, have you covered for when the ball drops with a complimentary champagne toast (or sparkling grape juice for the kiddos). There is no dress code, no age restrictions, and no cover. 
Fun Events Happening for New Year's Eve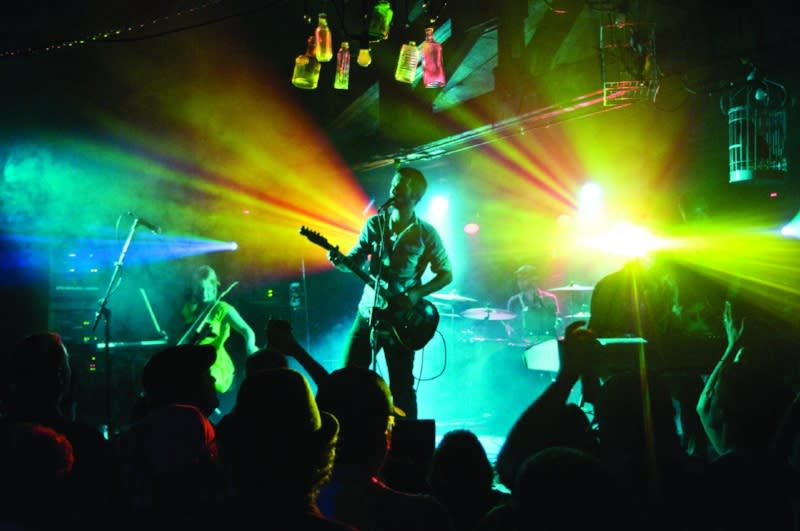 Who says the party has to stop after a nice dinner out? There are plenty of other events happening before and after the clock strikes midnight. 
The Back Door (Door open 9:00 pm - 3:00 am)
In celebration of the 20th anniversary of Y2K, The Back Door is throwing a rave! Y2K20 New Years Rave with DJ Pixie and Duck Trash is the place for house, techno, and zeitgeist hits all night long! Come dressed in your best rave costumes for a chance to win bar cash, Back Door merch, and more. There will be Rave Punch and a champagne toast at midnight. Cover is $5, doors open at 9:00 pm, dance floor opens at 10:00 pm.
The Bishop (Open 5:00 pm - 3:00 am)
Dance the night away at this Bloomington music venue. The Bishop is hosting Busman's Holiday for New Year's Eve! Tickets are $10. This is a 21+ event. 
The Bluebird (Door open at 7:00 pm, Show at 8:00 pm)
The popular bar and concert hall will not disappoint. Jake Dodds is coming to Bloomington to send off 2019. Enter for your chance to win two VIP tickets to the show here. 
The Comedy Attic (8:00 pm & 10:30 pm)
Prepare to have a night full of laughs at The Comedy Attic. The nationally known comedy club is hosting one of the most decorated comedians Brent Terhune for New Year's Eve! There will also be a countdown to midnight and a (free!) champagne toast at midnight after the 10:30 show. 
Take a Stroll Downtown
The Courthouse Square is lit up for the holidays, but the lights are turned off mid-January. Whether it's before or after your New Year's Eve celebrations, enjoy the lights and maybe even take a few pictures (and post with #visitbtown)! 
Visit Other Bars Downtown
While most of the students are still away for winter break, take advantage of the daily deals and smaller crowds the bars will have. 
Hotel Deals
Wake up in 2020 in one of Bloomington's premier hotels.
Hyatt Place
Hyatt Place has a great deal making New Year's Eve plans easier (and cheaper!). The downtown hotel is offering a $69 rate (not including taxes) and free parking for the holiday!