Friday, November 30, 2018
New Year's Eve 2018
Categories: Wine & Culinary, General, Arts & Culture, Live Music, Shopping
The perfect New Year's Eve includes a great group of friends, Auld Lang Syne, a glass of champagne (or sparkling grape juice), and of course the best atmosphere. We've put together a list of some of B-Town's best to help you get ready to ring in the new year. 
Where to Ring in the New Year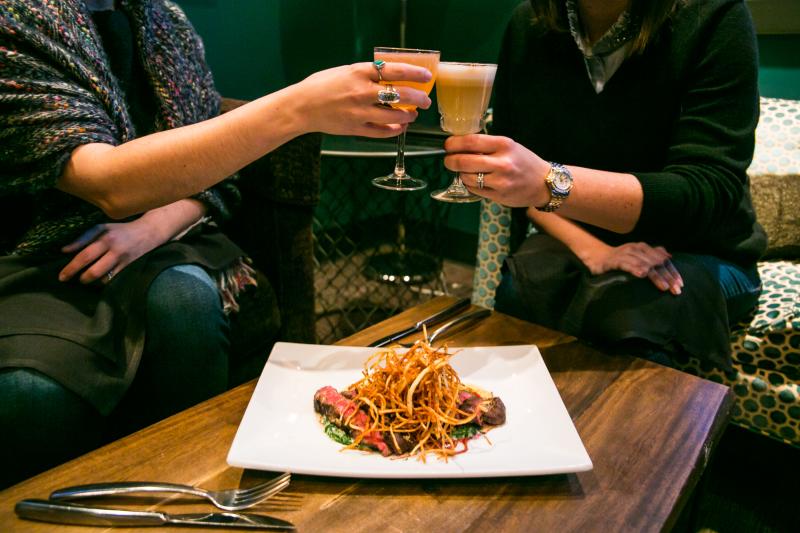 If you feel like treating yourself to a nice night out to celebrate the coming of a new year, here is the list of restaurants around town with special offers. 
C3 (Dinner will be served from 5 pm - 10 pm at $65)
Enjoy an elevated experience at C3. They've pulled out all the stops! Enjoy Postmodern Jazz Quartet over a 4-course prix fixe menu to bring in the new year. 
Cardinal Spirits (Dinner from 7 pm- 9 pm, After Party from 9:30 pm - 1 am, tickets sold separately)
Prepare yourself for a fun night at Cardinal Spirits! The local distillery has prepared a cocktail-paired dinner and an after party to say goodbye to 2018. 
Crazy Horse (Open until 2 am)
This local favorite will be open day and night on the busiest night of the year. The music will be playing and the champagne will definitely be pouring for everyone to celebrate the start of a new year. The NYE celebration at Crazy Horse, featuring 3 KINGS, will go to 2 am and they are also open on New Year's Day.
The Golf Club at Eagle Pointe (Doors open at 8 pm, the band starts at 9 pm)
Ring in the new year with Eagle Point and Groove Smash! The $20 ticket includes entry, a (free!) champagne toast, and a breakfast buffet (also free!). Purchase your tickets at the Golf Club Pro Shop or call Eagle Pointe. You will want to get them early as the price will increase at the door. There are also no reservations on New Year's Eve, so make sure to get there early. 
Farm Bloomington
You can always depend on Farm for an experience like no other and NYE is no different. Farm is hosting a New York style cocktail party. Expect small plates and big city cocktails (both crafted by a renowned chef and an award-winning bartender). To make sure everyone is having a great time, Farm is also offering a 25% discount on sparkling wines. 
Grazie Italiano (Regular menu from 2 pm - 11:30 pm)
The authentic Italian restaurant is serving food from their regular menu just up until midnight. They will also feature champagne flights and glasses (starting at $10) and $25 glasses of Dom Perignon for you to cheers and ring in 2019.
Switchyard Brewing Company (Event starts at 7 pm, Music starts at 9 pm)
Ring in the new year Switchyard style at "Brew Years Eve." Enjoy your favorite brew (or brews) at while enjoying live tunes, party favors, and pizza! They, of course, have you covered for when the ball drops with a complimentary champagne (or sparkling juice) toast. There is no dress code, no age restrictions, and no cover. 
Truffles Fine Cuisine (Reservations required)
The Home of some of Bloomington's finest cuisine, wine, and martinis is upping the ante for the holiday. Truffles is offering a special prix fixe menu at $75 per person and an a la carte menu. 
 
Where to Grab a Bite to Eat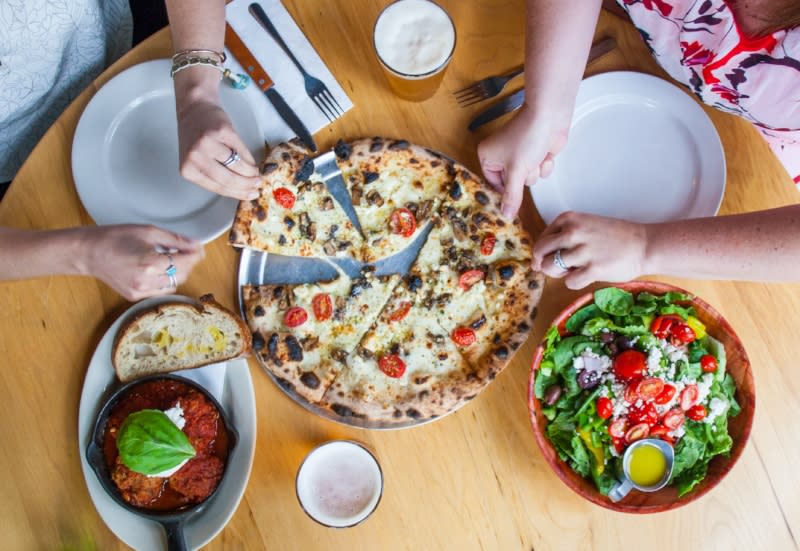 There are still restaurants open on NYE, whether you are opting for a chill night in or just need a bite to eat before a night out.
Bucceto's Smiling Teeth (Open from 11 am - 9 pm, Open New Year's Day from 4 pm - 9 pm)
Grab a pizza or some pasta from Bucceto's for a casual NYE celebration.
Hopscotch Coffee (Open until 5 pm, Closed New Year's Day)
It makes sense if you need a dose of caffeine to make it to midnight so it's a good thing Hopscotch is open until 5 pm on NYE. 
King Dough (Open from 11 am-8 pm, Open New Year's Day from 5 pm - 10 pm)
If your ideal NYE includes enjoying a nice slice, try King Dough. This gourmet pizza joint is having a dine and donate fundraiser for Indigenous Languages. There is no better way to welcome a new year than by giving back. 
Scenic View (Open from 9 am-4 pm, Open New Year's Day from 9 am-4 pm, Reservations required)
End 2018 while enjoying a great meal and even better view overlooking Monroe Lake. Scenic View will be open New Year's Eve and New Year's Day for brunch. To make reservations, call 812-837-9496 or email christina@svthbloomington.com.
Fun Events Happening for New Year's Eve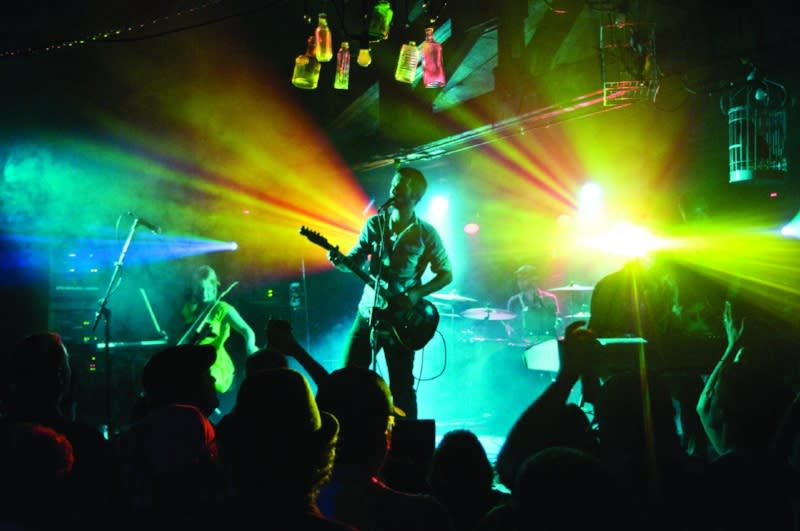 Who says the party has to stop after a nice dinner out? There are plenty of other events happening before and after the clock strikes midnight. 
The Bluebird
The popular bar and concert hall will not disappoint. Reverend Peyton's Big Damn Band is back to send off 2018. Enter for your chance to win two VIP tickets to the show here. 
The Comedy Attic
Prepare to have a night full of laughs at The Comedy Attic. The nationally known comedy club will have a line up of comedians with Jon Hancuff as the headliner. They will also have a (free!) champagne toast at midnight. 
Bloomington Bicentennial Year-End Celebration 
In honor of Bloomington's Bicentennial year, the city is celebrating. Bring the whole family out to celebrate B-Town's 200th birthday! The event is taking place at Bloomington City Hall from 5:30 pm to 8:00 pm. 
Take a Stroll Downtown
The Courthouse Square is lit up for the holidays, but the lights are turned off mid-January. Whether it's before or after your New Year's Eve celebrations, enjoy the lights and maybe even take a few pictures (and post with #visitbtown)! 
Visit Other Bars Downtown
While most of the students are still away for winter break, take advantage of the daily deals and smaller crowds the bars will have. 
Where to Buy the Perfect Outfit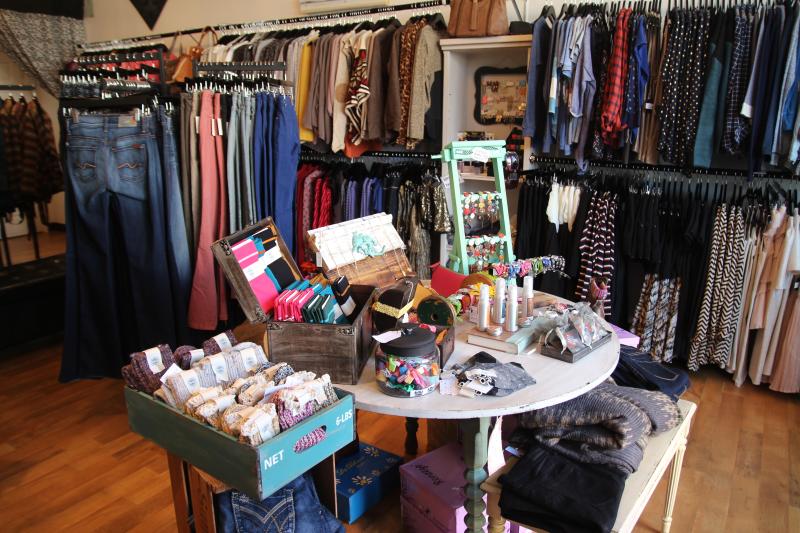 New Year's Eve out on the town isn't fully complete without the perfect outfit. These local shops offer the best threads for the holiday. 
Andrew Davis
Whether you need a custom-made suit or sophisticated casual clothes and footwear, Andrew Davis is the place. 
Blond Genius Denim Bar
You can find this upscale boutique in Renwick Village Center. They offer styles in women, men, and kids and although they specialize in denim, there is no doubt you can find the right outfit for NYE. 
Cactus Flower
Cactus Flower is Bloomington's longest running independent boutiques and has new and vintage clothes for men and women. 
Mirth Market
If you're looking to stand out on NYE, check out Mirth Market. They have hand-picked women's and accessories that are guaranteed to be unique and edgy. 
Piace Boutique
Piace offers cute and fun hand-picked apparel from around the world. 
Pitaya
This trendy store is the one stop shop for your New Year's Eve festivities selling apparel, shoes, and accessories. 
Where to Stay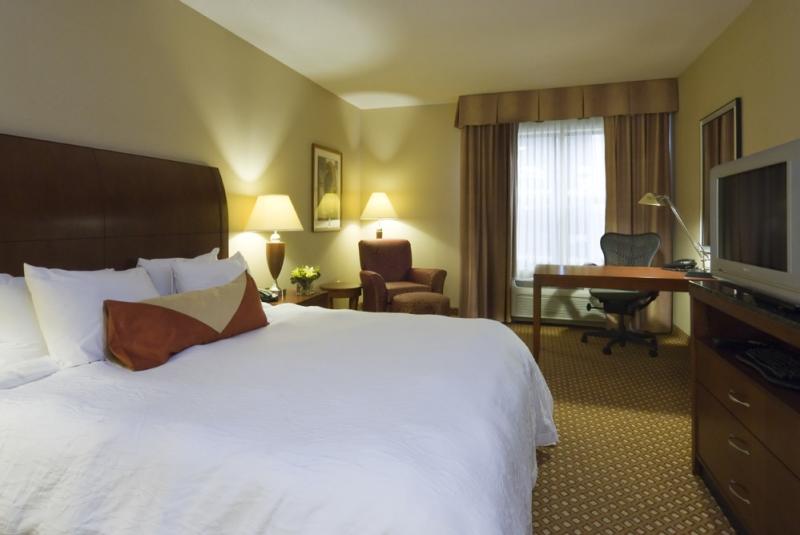 Wake up in 2019 in one of Bloomington's premier hotels.
Hilton Garden Inn
The Hilton Garden Inn is making sure you are making the best of NYE in Bloomington. The hotel, located in downtown Bloomington, is offering rooms from December 28 - January 1 for $129 per night! To make it even better, this discounted rate includes parking and breakfast for two. To redeem the special offer click here. 
Home2 Suites 
Stay the night at one of Bloomington's newest hotels. The hotel, only blocks from downtown, offers suites for only $109/night. This also includes a free breakfast. To redeem the special offer click here. 
Graduate Bloomington
The Hoosier-spirited hotel is located in the heart of downtown and walking distance from most New Year's Eve events. 
The Indiana Memorial Union Biddle Hotel & Conference Center
Although it is on campus, it is still within eyeshot of downtown Bloomington. You'll want to book a room here ASAP for it's known to fill up quickly.