Not Bad For Tuesday: Food Edition
Categories: Wine & Culinary
Why wait for the weekend to come to Bloomington? There's always something happening, even on a Tuesday. From Taco Tuesday to Tiki Tuesday, we'll make sure you feast like a champion during your weekday trip to B-Town. 
 
Aver's Pizza, East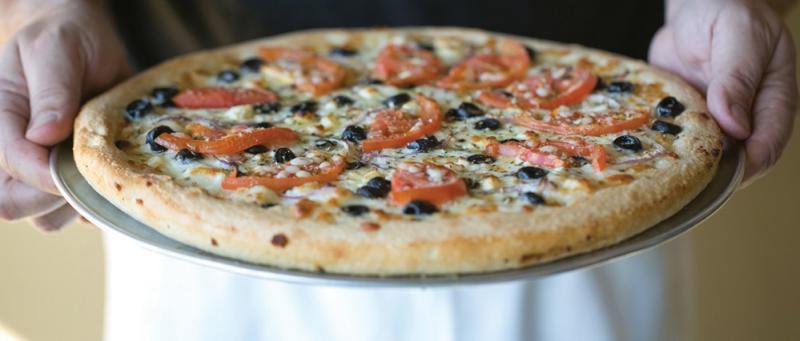 Mention "Visit Bloomington Not Bad for a Tuesday" on Tuesdays at the East Aver's location for the $8.48 Buffet Combo which includes a buffet and soft drink from 11:00 am - 2:00 pm and 5:00 pm - 8:00 pm.
 
Baked! of Bloomington

Visit Baked! of Bloomington on Tuesdays and get a dozen Chocolate Chip or Sludge Dough cookies (a mix of random cookie doughs and mix-ins) for only $10!
 
Bucceto's Pizza & Pasta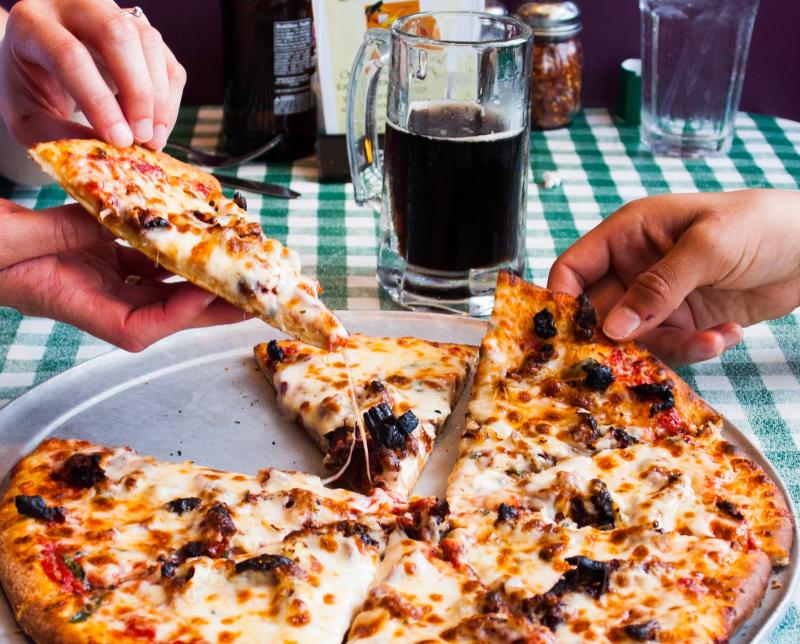 On Tuesdays at Bucceto's until 4:00 pm, get a very large and very tasty slice of pizza, your choice of Bacon & Gouda or Margherita, a fresh garden salad and a soft drink for only $8.25. Also on Tuesdays, enjoy their wine special where you can get a glass of Ricasoli Chianti Classico for $3.50. Pair this wine with the Angel Hair & Tomato Sauce, Cheese Pizza or Napoli Calzone for a great Italian experience!
 
BuffaLouie's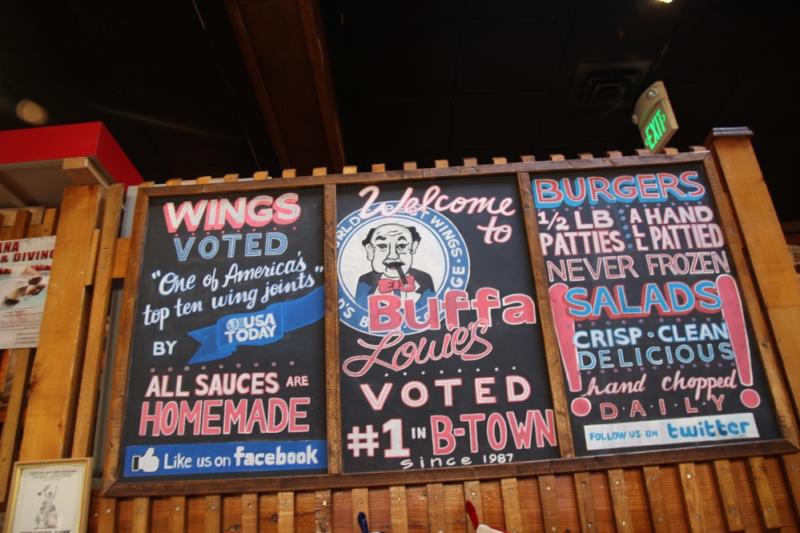 Listed as one of the Top 10 Wing Joints in America, BuffaLouie's serves up their famous wings for just .79 cents each on Tuesdays. After dinner, you can take your photo with Hoagy Carmichael, a famous Hoosier and jazz composer best known for "Stardust" and "Georgia on My Mind". 
 
Café Pizzaria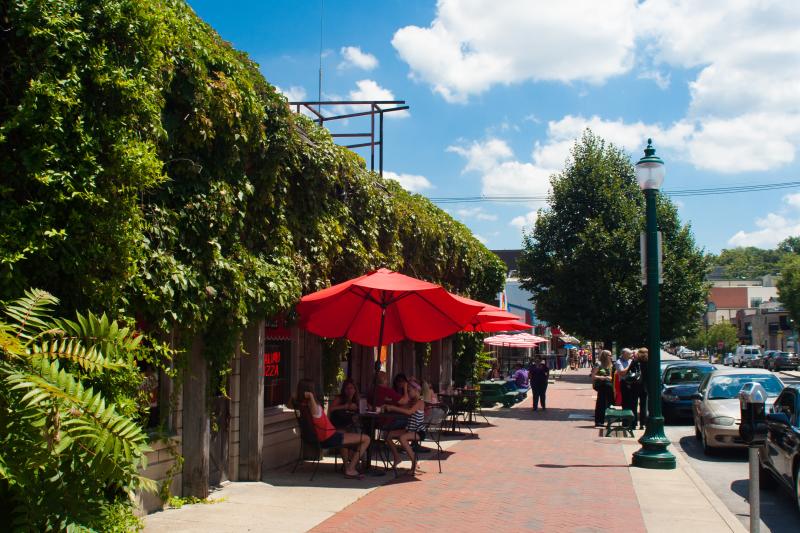 For nearly 70 years, Café Pizzeria has been hand rolling freshly made dough for Bloomington's residents and visitors. Stop by on Tuesdays for a ½ Stromboli sandwich, ½ order of breadsticks or a salad and a drink combo for only $8.95 or a combo of a 10" one-topping pizza, a full order of breadsticks or garlic cheese bread and two 24 oz. drinks for only $13.95.
 
Cardinal Spirits
On Tuesdays, Cardinal Spirits shows off their spirits in a handful of creative, unique Tiki cocktails. Unlike anything you've ever tasted, this is a must-stop for a cocktail enthusiast.
 
Tuesday Farmers' Market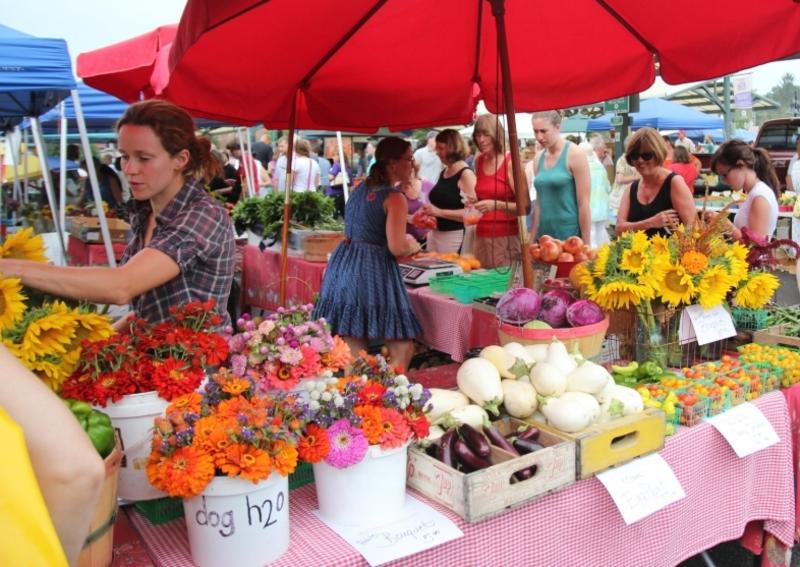 Saturday isn't the only day to take advantage of the Bloomington Farmers' Market. Tuesday nights, June - September, from 4:00 pm - 7:00 pm, you can purchase locally grown produce and prepared foods directly from farmers. There is often live music too.
 
Hopscotch Coffee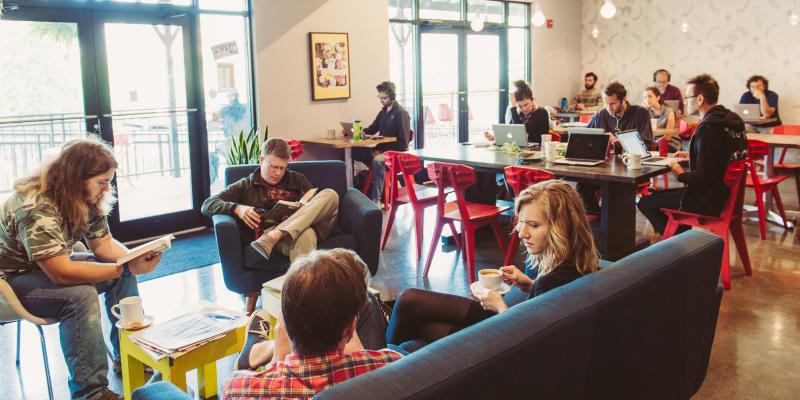 Tuesdays at Hopscotch Coffee on the B-Line are for $1 off all beers on tap and $2 bottles! Stop by and grab a treat while you are at it!
 
The Irish Lion Restaurant & Pub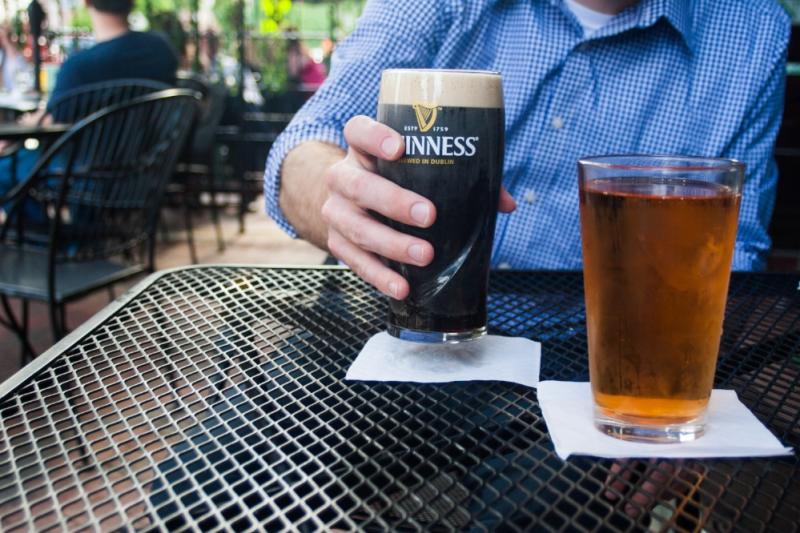 Every Tuesday, the patio at The Irish Lion is where you need to be for "Tapped Tuesday" where you can get $5 draft import or craft pints.
 
Mother Bear's Pizza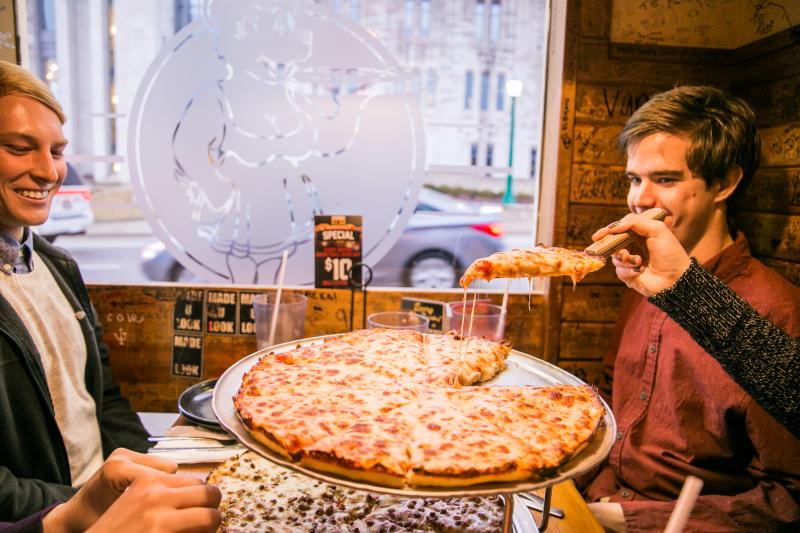 Stop by Bloomington's all-time favorite Mother Bear's for "Ten Inch Tuesday" and get a 10" one-topping pizza for only $7.50.
 
Nick's English Hut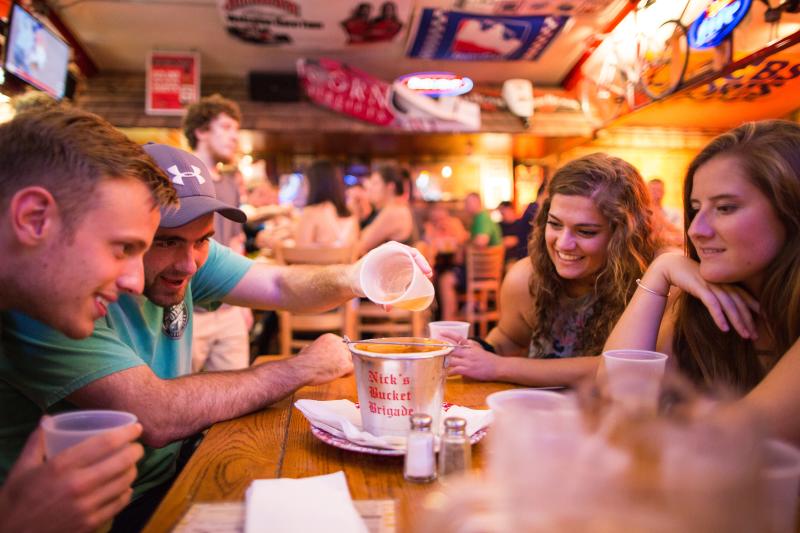 From $2 Well Drinks and $1 off Bloomington Brews to $6.50 pitchers of Killian's and $8.75 pitchers of Nick's Brew and more, Nick's has so many Tuesday drink specials that you will need to stop by every Tuesday and try them all! 
 
SmokeWorks
SmokeWorks is offering a Tito's Tuesday special where for only $5, you can enjoy their featured Basil Lemonade! Made with Tito's vodka, lemon, simple syrup, soda water, and fresh basil, this cocktail is sure to work well with a cool summer evening!
 
Social Cantina
There can't be Tuesday deals without at least one Taco Tuesday! Check out modern Mexican street fare spot Social Cantina for $3 Tacos!
 
Switchyard Brewing Company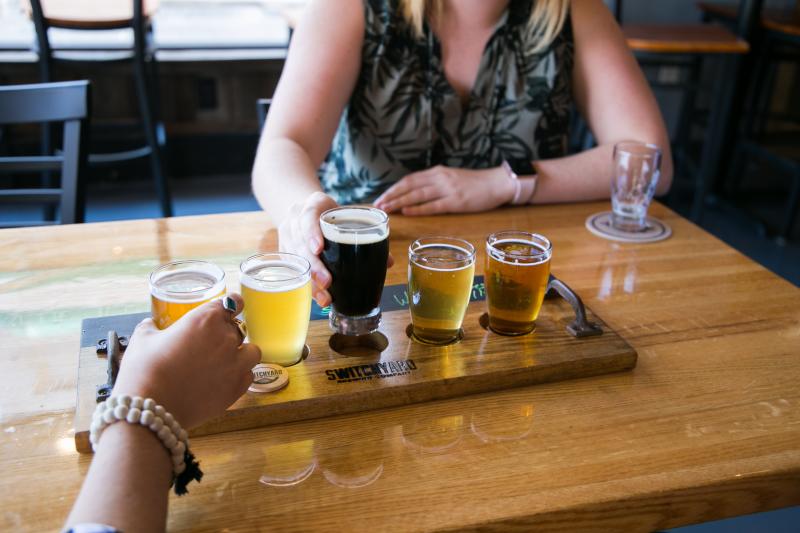 Spend your Tuesday evenings with friends and family at Taproom Trivia at Switchyard Brewing Company  It's sure to be a fun-filled evening with a chance to win a $50 gift card and receive $1 off the beer of the day! Trivia sign-ups start at 7:30 pm and questions drop at 8:30 pm.
 
Trailhead Pizzeria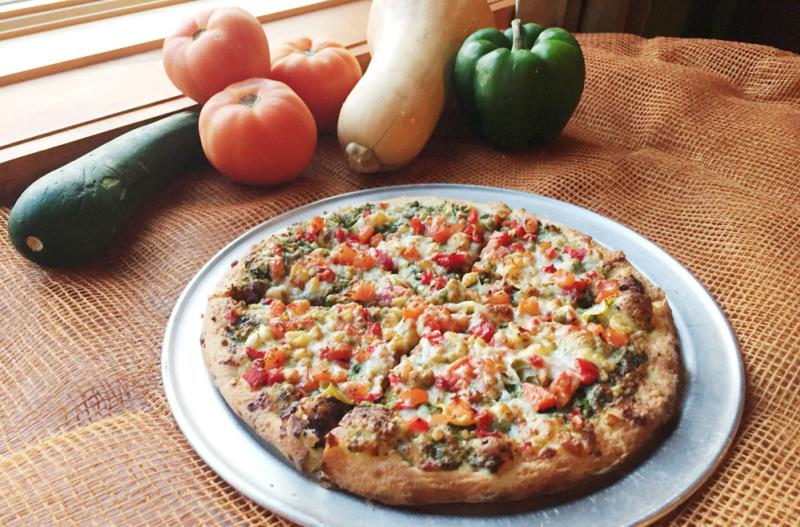 Every Tuesday night from 6:00 pm to 9:00 pm, bring the family to Trailhead Pizzeria for Family Karaoke night and enjoy a Trailhead Combo where you can get one large two-topping pizza, 8 breadsticks, and 2 drinks for only $16.99!
 
Upland Brewing Co.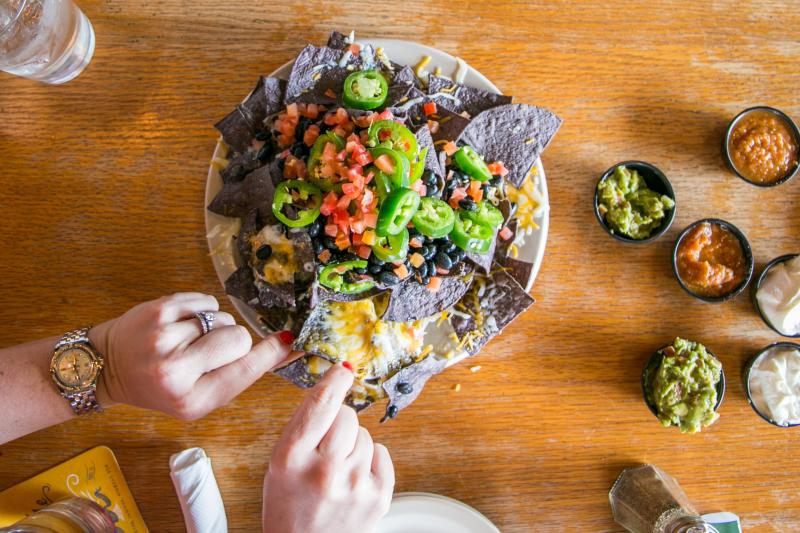 Spring through fall, enjoy your beer on the patio at Upland where you'll be sure to run into friends or make new ones while enjoying the Tuesday's beer special Dragonfly IPA where you can get a pint for $4, a pitcher for $11 or fill a growler for $10.