Monday, September 14, 2015
OF MICE AND MEN: Go see it now
Categories: Arts & Culture
Kind of on a whim, a friend and I bought season tickets to Cardinal Stage Company (shoutout to their 50%-off deal for those of us under 35!). Last night I saw their first show of the season, Of Mice and Men by John Steinbeck, and left feeling very happy with my investment in the arts.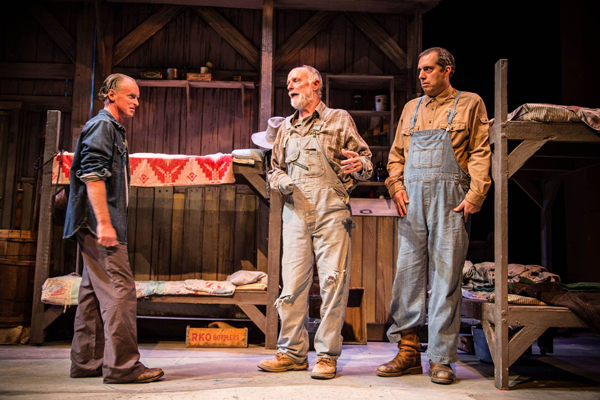 I might be one of the only people who wasn't assigned the book in high school English class. But the fact that I haven't read it didn't affect my enjoyment of the play, and maybe even helped. I was riveted throughout the two-hour production, feeling connected to the characters and their stories. As usual, Steinbeck has created complex characters among a population of seemingly simple itinerant workers in the dust-bowl era.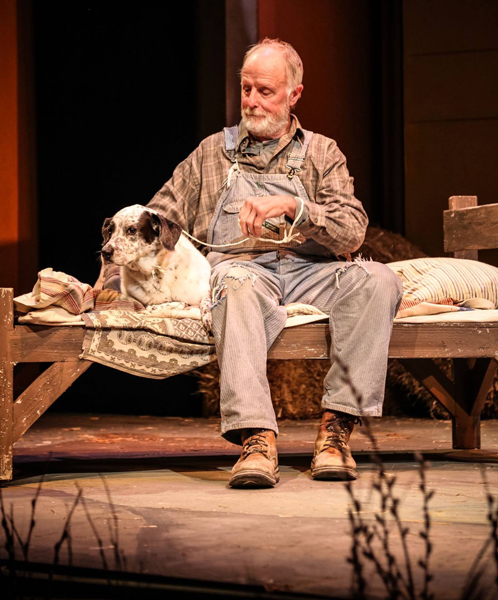 But a great play is nothing without great acting. The men and one woman who performed this dramatic story did so with an incredible amount of talent and sensitivity. I'm so used to the realism of film and TV that sometimes theater can seem overdone or unbelievable. Of Mice and Men blew that stereotype apart for me, and it must have had a similar effect on many other people, judging by the number of sniffles I heard around me in the dark silence after the final heart-racing scene.
There really isn't anything like live theater to make you feel connected to other people, from the actors onstage to the audience around you and the ushers volunteering their time at the theater. The amazing thing about a small-ish city like Bloomington is the incredible amount of talent all around us. The cast is made up of Cardinal veterans like Mike Price, Indiana University students, and regional Equity actors. As always, director Randy White plays a huge role in making this play so memorable.
Of Mice and Men runs through September 20 at the Buskirk-Chumley Theater, including weeknight and weekend performances as well as some super-saver times. It's the opener for their season called Misfits, and you'll want to check out the lineup because it's going to be a great one.
Tickets are available online or by visiting/calling either the Cardinal or BCT box offices (info here). Photos by Cardinal Stage Company.