Wednesday, February 4, 2015
Raas Royalty Indian Dance Competition Feb. 21
Categories: Indiana University, Arts & Culture, The IU Student Perspective
Since 2010, a group of Indiana University students has produced a national Indian dance competition called Raas Royalty. This colorful, high-energy event is based on a dance form called garba/raas, commonly found in the western Indian state of Gujarat.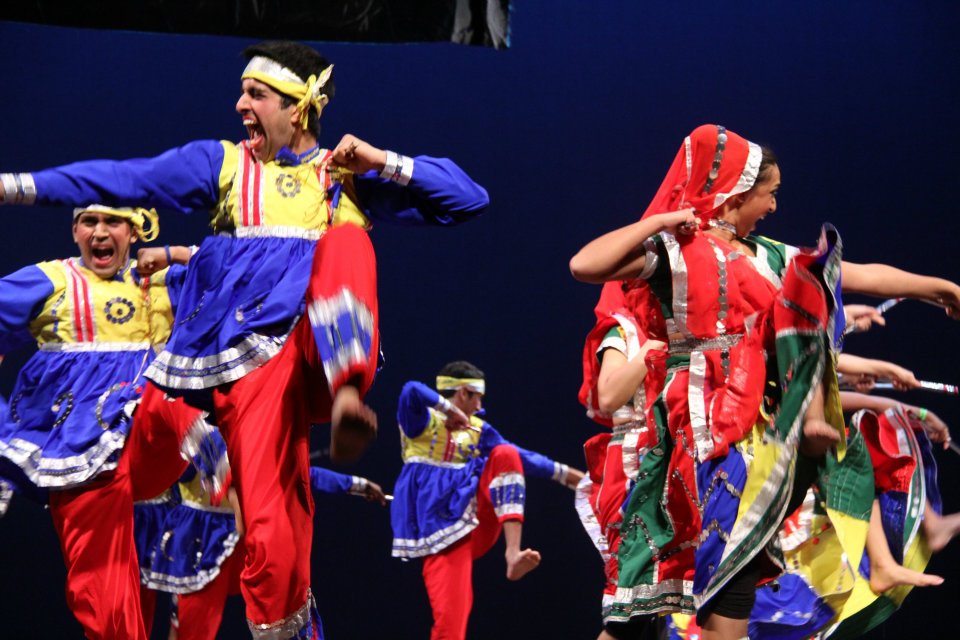 To learn more about this exhilarating event that's becoming more popular every year, I spoke with Aesha Maniar, this year's student director of Raas Royalty. Here's everything you need to know before you come to the free event on Saturday, February 21 at 7pm in the IU Auditorium.
In a nutshell, what is Raas Royalty?
It's a national Indian dance competition held right here at Indiana University. Colleges throughout the country have transformed this traditional dance into a competitive art, and most teams compete all over the country. Raas Royalty is one of many competitions held in the U.S., but it's the only free competition of its kind!
What kind of work goes into producing this event?
Though most people may not know it, planning for the event takes almost 10 months. We kick off the year with heavy fundraising, booking dates, venues, hotels, food, judges selection, etc. Though the show is only one evening, the competing teams are here for an entire weekend, so there's a lot to plan and it takes many many volunteers.

How many teams compete, and how are they selected?

Teams begin applying when the school year starts, and there is a first round of judging to select the teams that are invited to compete. There are eight raas teams that compete, and they come from all over the country. Each team has 16-18 dancers, and IU's HoosierRaas team performs as an opener as well. We also have several exhibition acts and national anthem singers from IU who volunteer their time to perform. This year, these performers are Another Round, Kappa Alpha Psi step team, HipHop ConnXion, Michelle Chung and Sanjana Nayak.
What's the very best part about the event?
The best part of the event varies from person to person and year to year! Last year, for me, it was seeing the first promo video play at the beginning of the show -- it brought together the entire year of hard work in a single minute and was truly exhilarating to experience.
Why do you think it's important to have Raas Royalty at IU?
This is not just a dance competition, but it's also a cultural event! It allows people to learn more about Indian culture and appreciate this special art form. We work hard to keep this event free to the public so that more people can attend and learn about Indian culture.
Any advice for first-time audience members?
Come early! Doors open at 6:30, it's free, and seats fill up rather quickly.
How have IU and Bloomington been helpful in making this event a success?
From friendly faculty who allow us to show our promotional videos in class to department chairs who post our flyers to IU organizations who award us grant money to Visit Bloomington who helps us market our event, I can truly say Raas Royalty would not be possibly without the continued support of IU and Bloomington!
Event Details
Date: Saturday, February 21
Time: 7:00 PM (doors open at 6:30)
Location: Indiana University Auditorium
Admission: Free!
More Info
photo credit: Raas Royalty Facebook page