Tuesday, September 19, 2023
6 Reasons Meeting Planners Love Having Events in Bloomington
Categories: Wedding & Event Planning
There are a lot of factors to consider when choosing a location for your meeting, so to make your job a little easier, we've rounded up the top reasons meeting planners love hosting events in Bloomington. From easy access to industry experts at Indiana University to our community's welcoming and vibrant atmosphere, Bloomington is sure to wow your guests and offer a comfortable, dynamic experience.
 
Centrally-Located in the Midwest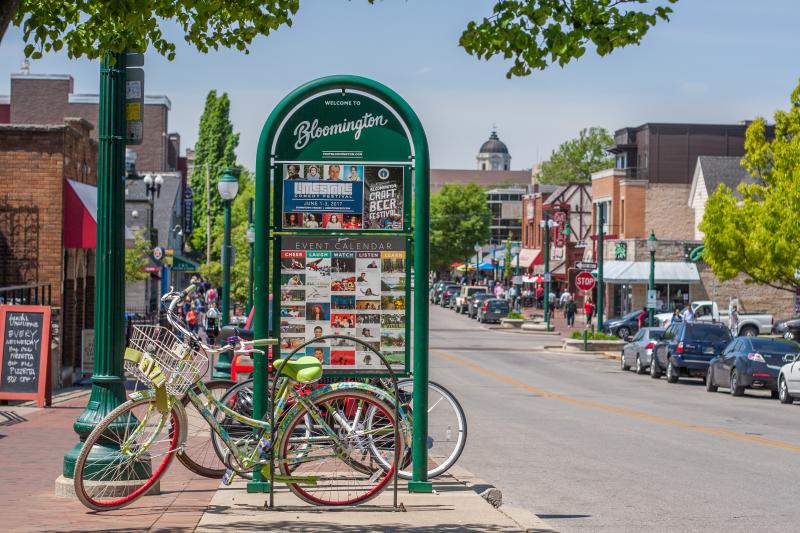 Did you know Bloomington is conveniently located within a day's drive for over half the United States population? Chicago, St. Louis, Cincinnati, and Louisville are all within a four-hour drive, making Bloomington a great place for those in the Midwest to gather. Even if driving is off the table, our Southern Indiana city is located just 45 minutes from the award-winning Indianapolis International Airport, with several transportation options to get your guests to-and-from the airport.
 
Welcoming Community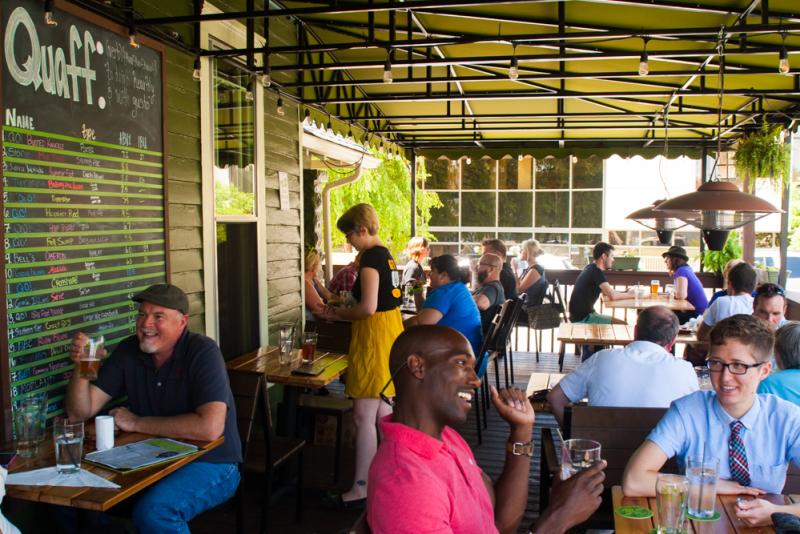 A hub for Hoosier Hospitality, Bloomington leaves visitors of all varieties feeling eager to return before they've even left town. Regardless of who you are, where you come from, or what your background is, Bloomington embraces all of its guests with arms wide open, offering a dynamic experience and unforgettable memories during any occasion, whether it be business or leisure.
 
Access to Industry Experts at Indiana University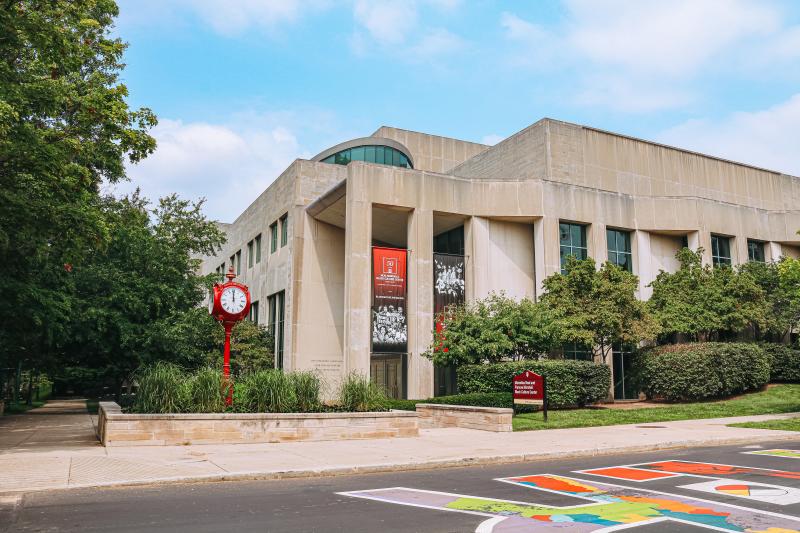 Bloomington is proud to be the home of Indiana University, and as such, we're able to offer guests resources from the university, including access to industry experts and guest speakers. Involving such esteemed professionals in your meeting will be an extremely rewarding and unique experience for your meeting participants, offering them valuable insight and memorable conversations to take home and apply in their day-to-day work.
 
Attentive Treatment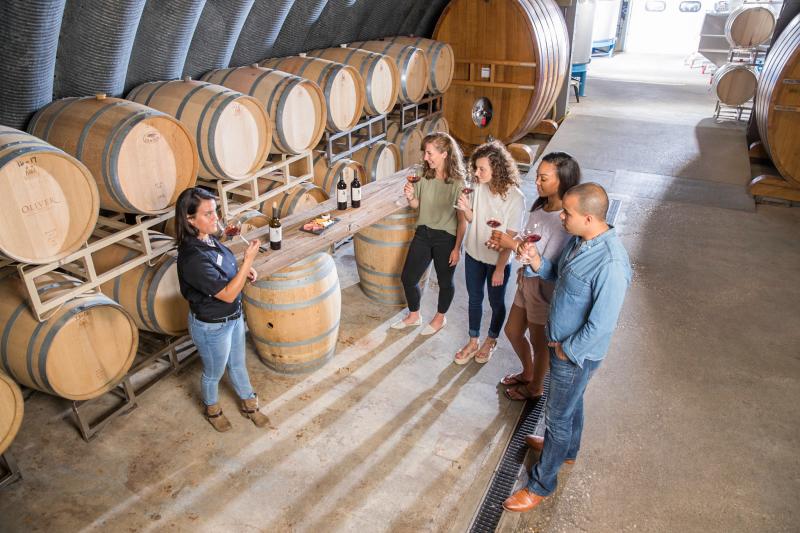 Bloomington is unique in the fact that we are not a sprawling metropolis, but we offer many of the amenities of a big city. Because of this hybrid characteristic, we're able to host many sizes of groups and give them all undivided attention to foster the best experience possible for your guests. Whether it be at a hotel, after-hours event, or restaurant, staff pride themselves in delivering the most attentive service possible during your group's stay. This extends to our complimentary meeting services as well, which we're happy to provide to ensure you have a successful meeting.
 
Vibrant, Walkable Downtown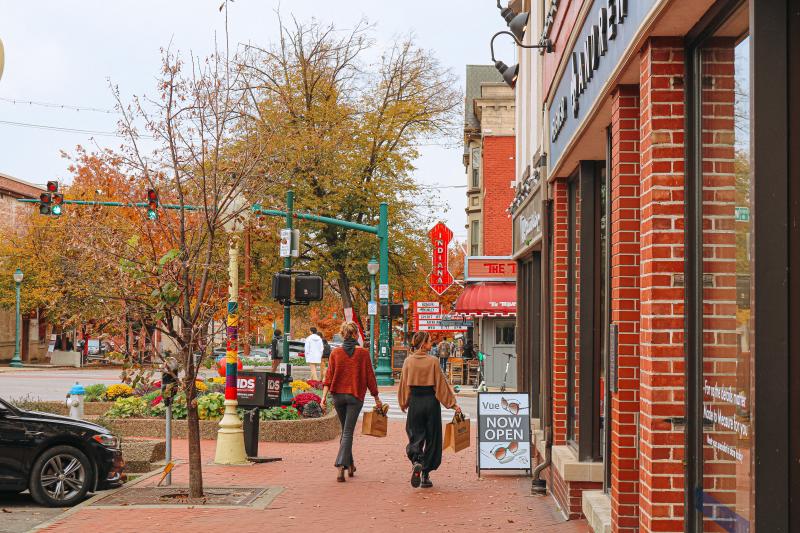 Speaking of that big city-feel, Bloomington's bustling downtown district is sure to charm your guests. Lined with sidewalks and winding urban trails, downtown offers nearly 150 different restaurants & cafes, over 50 locally-owned shops, a vibrant nightlife scene with live music venues and late-night arcade bars, and a thriving art scene built upon galleries and performing arts venues. Guests will be thrilled to experience the nationally-revered 4th Street, home to international cuisine of nearly a dozen cultures, as well as the weekly Food Truck Friday at Switchyard Park, the Saturday morning Community Farmers' Market, all five of Bloomington's local breweries, and much more.
 
Family-Friendly Activities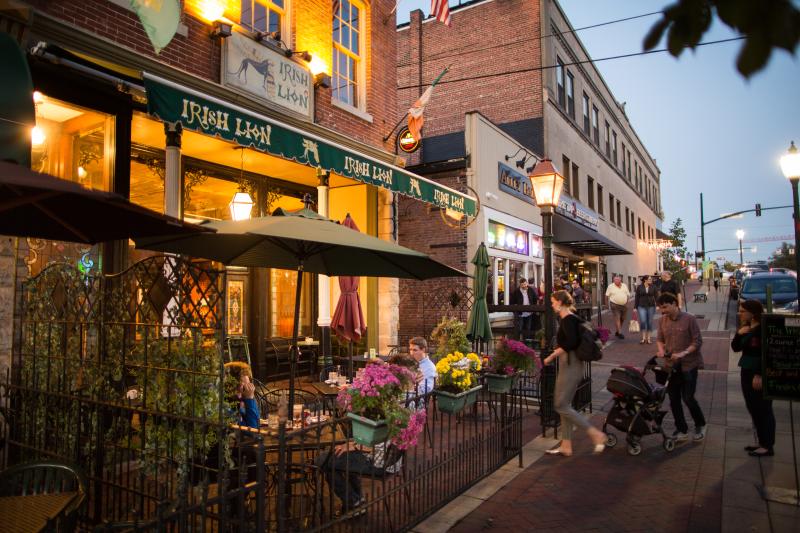 Go a step beyond and accommodate your guests who are traveling with their spouse and/or children. While Bloomington is an exciting playground for adults, it's also a funhouse for kids! Located in close proximity to downtown's hotels are the WonderLab Museum, Switchyard Park, and Hoosier Heights, each offering lively experiences for families with kids of all ages. Family-friendly dining is also available in abundance, as are hotels offering family-oriented stay options.