Wednesday, August 21, 2013
SCI Kiwanis Indiana Balloon Festival
Categories: Outdoors, Family Fun, Live Music, Festivals
Every year there's a new event that I get really psyched about. Sometimes it's a concert, sometimes it's an arts show; this year, it's a balloon festival. I mean I am super pumped, like counting the days excited. I'm not sure if it's the allure of big, bright hot air balloons, the awesome music lineup, the yummy food vendors or the fact that it will be such a great family-friendly event. Doesn't even matter, that point is, I'm excited and it's going to be fun!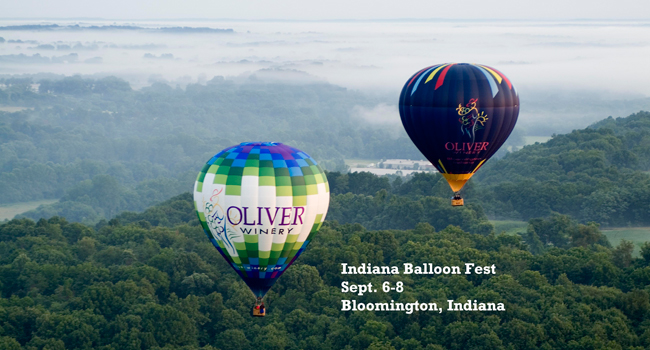 So here are a few more details. First up, the event takes place September 6-8 at the Monroe County Fairgrounds. It costs $12 per carload - so pack the kids in the minivan for the best deal! On Friday, the festival will start at 4 pm and end at 10 pm; Saturday it's from 6 am (no, seriously) to 10 pm; Sunday it's 6 am to  9am.
The reason for the early start time is the balloon race, which will feature 20 balloons. They have to race early due to atmospheric pressure or something scientific like that. If you aren't an early bird, come back at 5 pm for a second race on Saturday. The balloons will also light up at 7 pm on Friday and Saturday at 7 pm for a night glow, where they light up while synchronized to music. And rides on these tethered beauties will be available those evenings too. I can only imagine the delight on my kids' faces when they get to ride in a balloon!
As mentioned there is also some great music during the festival. On Friday night, Marc Broussard will be performing his soulful rock music. I am very excited to see this show, he is fantastic! On Saturday night, you can see local favorite, singer/songwriter Jenn Cristy. Both shows start at 8 pm. Other musical events are a fun Kiwanis Idol, where contestants will perform and be judged by local celebrities (including Jenn Cristy).
Food will be available (boy, will it) with local food vendors providing some goodies, plus a chili cook-off on Saturday. There's a cornhole tournament on Saturday too, but you have to pre-register so don't come with your bags ready to throw down unless you've signed up in advance. Enjoy some fun activities with the kids, and pick up some health tips, at the health & safety fun fair.
So are you excited too? Yes, you are, and I'll see you there!