Monday, November 23, 2015
Shop Local! Holiday Gift Ideas 2015
Categories: General
My big sister always tells me that I'm easy to shop for, which is great because she buys me lots of presents. My wife says it's just because I'm easily impressed (what does that say about her?). But rest assured that I am a very picky shopper when it comes to buying presents for my loved ones, so this hand-curated list of my favorite gifts in Bloomington comes with a lot of thought and window shopping. Hopefully, this will make your holiday shopping a bit easier, because now you can just run in, grab the gift you're looking for, and then only buy two to three other impulse items.
And don't forget to SHOP LOCAL this weekend and every day in Bloomington! Saturday, November 28 is Shop Local Saturday here in Bloomington. For a full list of locally owned businesses, check out Local First Bloomington.
Cardinal Spirits
www.cardinalspirits.com
They opened less than a year ago and have now released liquors, liqueurs, and plain old booze at a head-spinning rate. This weekend I tried their new Mocino which is made with walnuts and just...wow. It's so sippable, especially if you're a whiskey person like me. They're also selling fabulous gift sets with a variety of options, like this one with a mix of spirits including their classic vodka, coffee liqueur, and floral liqueur. You can only buy them in the store, so make a trip down the B-Line and stay for a cocktail.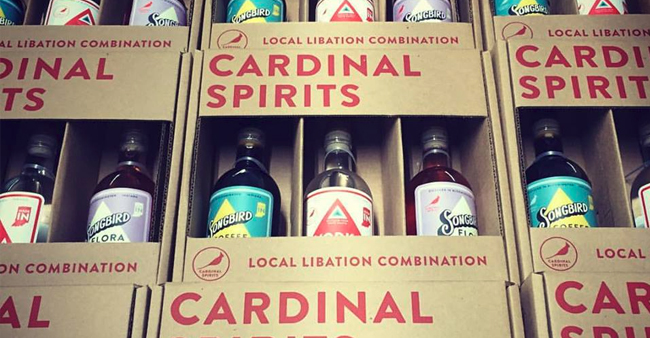 JL Waters & Co
www.jlwaters.com
You walk into this shop on the courthouse square and immediately feel more rugged. That's how it works. It's also impossible to walk in and not find something you've been needing, like a Woolrich sweater, a new camping stove, or maybe a modest two-person kayak. The sky's the limit in the great outdoors, and the staff and resident dog at JL Waters are eager to help you find the perfect gift.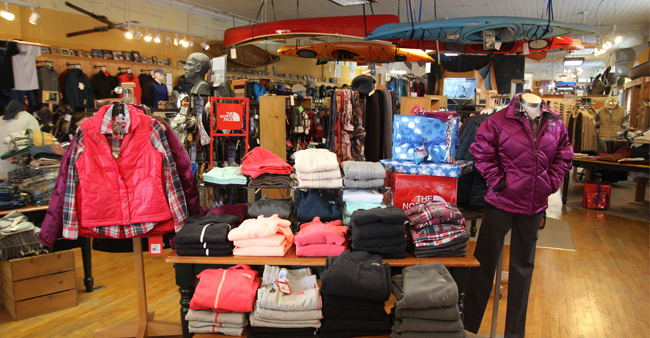 The Game Preserve
www.gamepreserve.com
This is an Indiana company with just four stores, and we're lucky to have it downtown in Fountain Square Mall. I love to go and browse the board games because I always walk away with something exciting, but apparently the hot new game this season is called Superfight. Not as scary as it sounds -- combine Cards Against Humanity, Apples to Apples, and Celebrity Death Match, and you can sort of imagine how cool it is.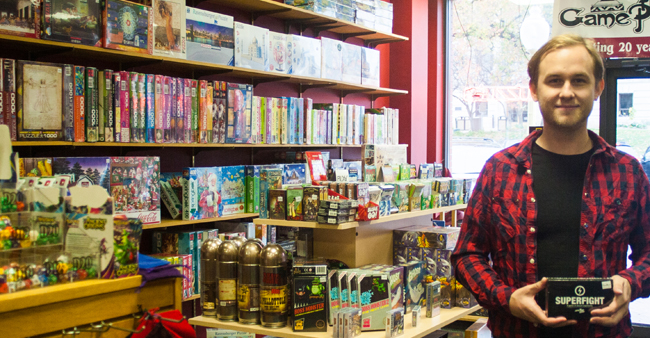 Butler Winery
www.butlerwinery.com
For the wino in your life who aspires to make their own booze, check out the Butler Winery tasting room on North Walnut, close to downtown. They sell a great array of materials and kits for making your own beer, wine, and cider. Plus the staff can give you helpful advice.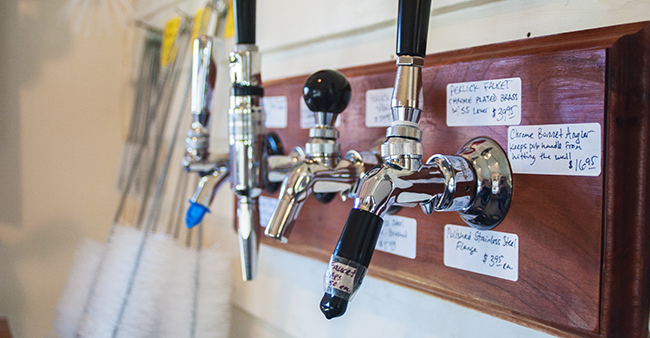 The Book Corner
People aren't kidding when they talk about the good feeling you get when you walk into an actual bookstore. The Book Corner staff are always friendly and happy to let you browse (respectfully - don't bend the covers). Travel books make great gifts because they're inspiring and hopefully lead the recipient to big adventures!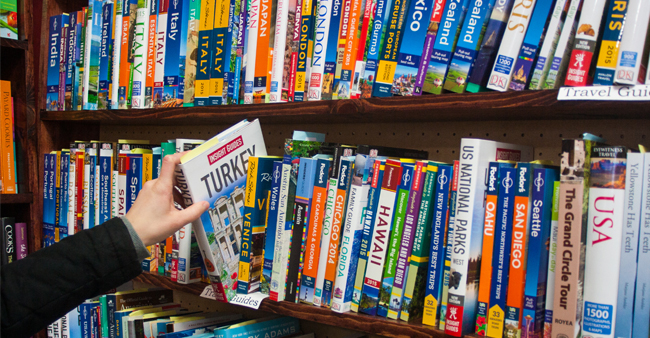 WonderLab
www.wonderlab.org
WonderLab plays many roles -- firstly it's a fun science museum where you don't have to be a kid to learn something new. But it's also a wonderful venue for events (weddings, fundraisers, you name it), and they have a gift shop that I think is cooler than any big generic toy store. All the games and toys are designed to help kids learn and explore, and there's something for every age, including infants and toddlers as well as brain teasers for grown-ups. They're having a 20% sale on gift store purchases on December 4, with the option to donate some of your purchases to Stuff-A-Bus for needy kids!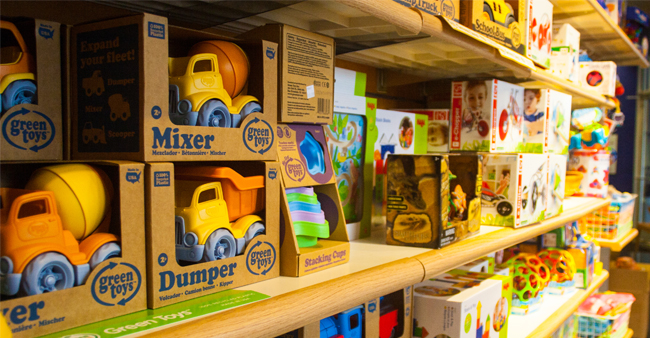 Global Gifts
www.globalgiftsft.com
Maybe it's their nonprofit mission, or maybe it's the dazzling array of handmade items from around the world, or maybe it's the free fair-trade coffee samples (fill up your mug for just $1), but Global Gifts makes me feel happy every time I walk in. I love the ornaments in particular, from felted giraffes to beaded Santa Clauses. But there's so much more -- scarves, bags, coffee, dishes, journals, and more.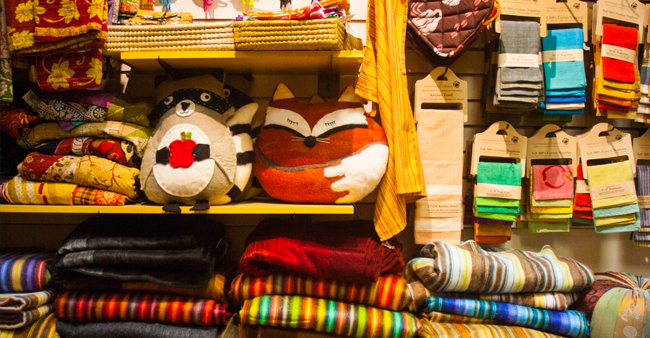 Angles Cafe & Gift Shop
artmuseum.indiana.edu
This is the gift shop attached to the Indiana University Art Museum, and it doesn't take long to realize that an artist curated the shop. You'll find all sorts of beautiful gifts for your family friends, and self. One of their best bets for gifts, especially for yoga moms, is their collection of colorful scarves. Plus you can grab a gourmet coffee, Italian soda, or other fresh drink while you shop or sit and read a book at the cafe.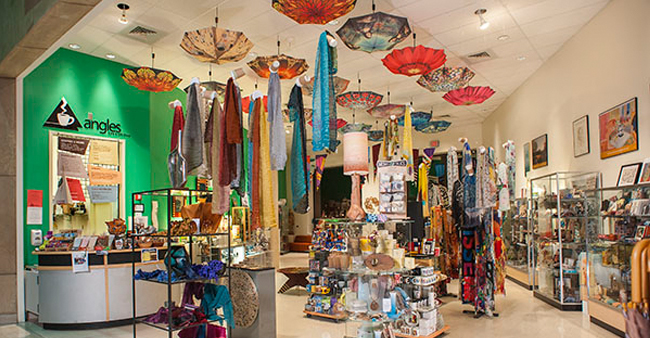 Relish
www.relishbloomington.com
For that friend with impeccable taste, go to Relish because it's owned by people with impeccable taste. Shopping there will make you envision all the ways your home could be as refined yet comfortable as the store is. Their handpicked collection is definitely pricier than anything you'll come across at IKEA, but you get what you pay for. Even if your budget is a bit tight, you can find gorgeous gifts like candle holders or a classy journal for the creative person on your holiday gift list.