Small Business Saturday in Bloomington
Categories: Shopping
Small Business Saturday is all about celebrating your local community by supporting the small businesses that make it special. We're so lucky in Bloomington to have a plethora of unique shops where you can find amazing gifts for everyone on your holiday list. Many of Bloomington's shops are celebrating this year and we've rounded up the best sales and happenings on Small Business Saturday to help you shop small this holiday season.   
Free parking in Bloomington November 24-26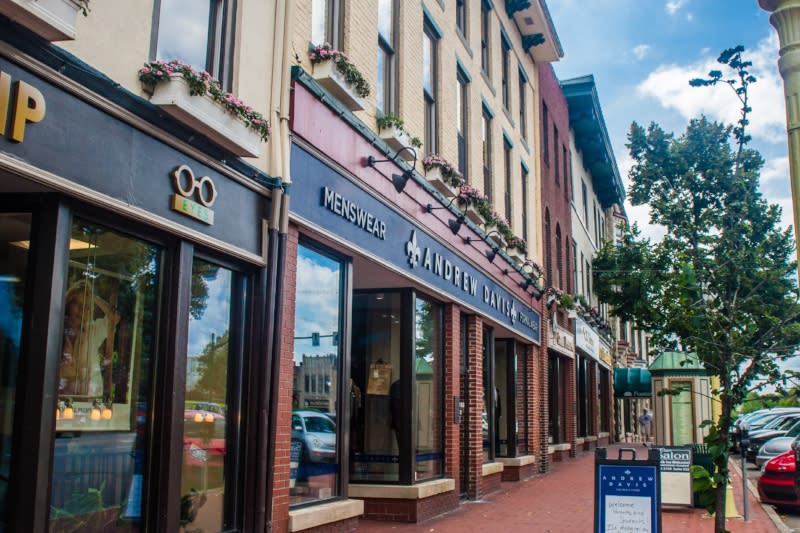 Bluetique - Candy Cane Discounts all day long. Customers will draw a candy cane that will have a different discount on it out of a basket good for their entire purchase that day! The discounts on the candy canes will be either 10% 15% 20% 25% or 30% off their purchase. Bluetique will also have 20% off all online purchases at shopbluetique.com.
Bikesmiths - All in stock bikes will be 10-30% off so it might be time for some new wheels. Take at least 10% off everything else in the shop.
Cactus Flower - Cactus Flower will offer double store credit points for all shoppers on Shop Small Saturday. Customers will earn $2 store credit for every $30 spent all day on Shop Small Saturday. Make sure you enter the drawing for a $30 Cactus Flower gift card.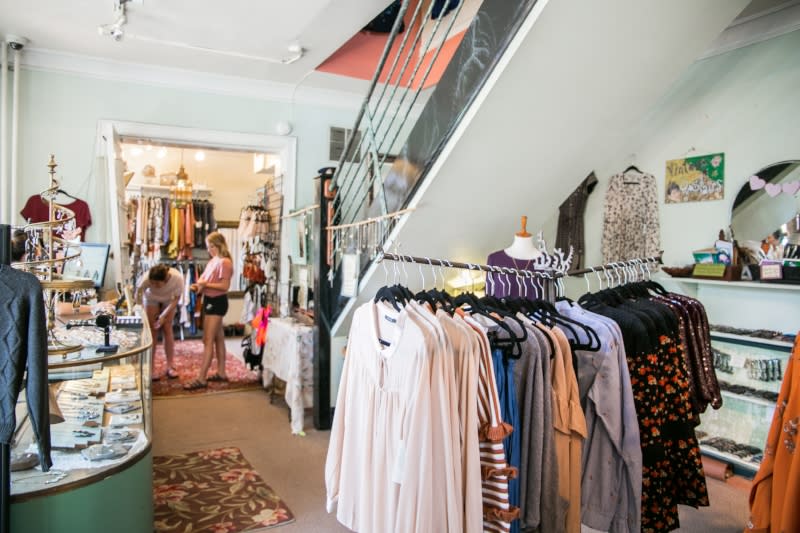 Cardinal Spirits - Bring in a receipt showing you shopped at a local, independent business on Friday & Saturday and receive a $1 cocktail! Plus,10% off all bottle purchases both days. 
Gather: handmade shoppe & Co. - Open from 11-6 pm, there is a lot going on at Gather this year for Shop Small Saturday
First 20 purchases get a free gift with purchase ('gather(er) bag ) -- if you bring this bag back to Gather to use, time after time, each use will get you 5% off FOREVER.
For every $75 you purchase in Gather Gift Cards - you get a $10 gift card (can separate onto multiple gift cards)
We'll be offering a wide variety of tastings from our 'edibles' section. A few of these would make a great gift basket for the foodies in your life.
Bring in a receipt showing us you shopped small at another local establishment and we'll give you 10% your purchase. It takes a village.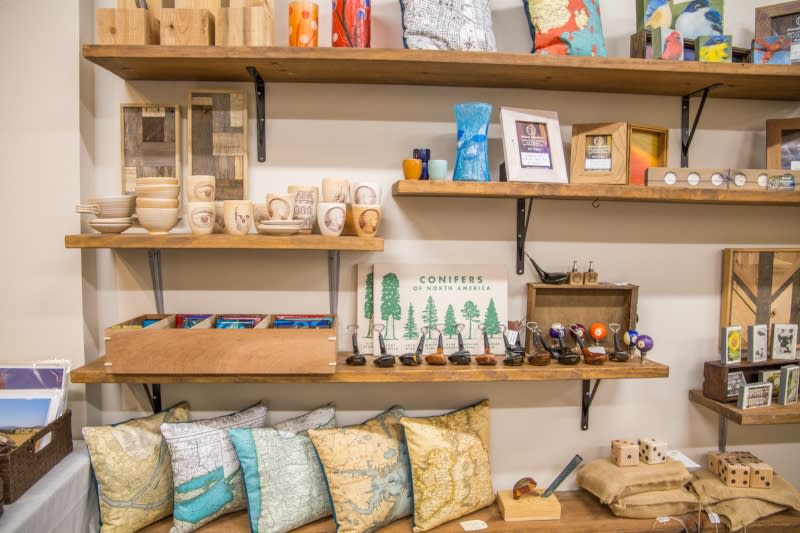 JL Waters - The early bird gets the deals at JL Waters this year. From 9 am-11 am, all clothing, shoes, and gear (excluding boats) will be 20% off and from 11 am-1 pm everything will be 10% off. After 1 pm, you can still stock up on all of your outdoor gear just in time for all of those cold months ahead. 
White Sierra fleece 20% off.
Basic Options 30% off.
Ibex Apparel and base layers BOGO half off.
Slippers 20% off.
Free Nemo Pillow with purchase of Nemo sleeping bag.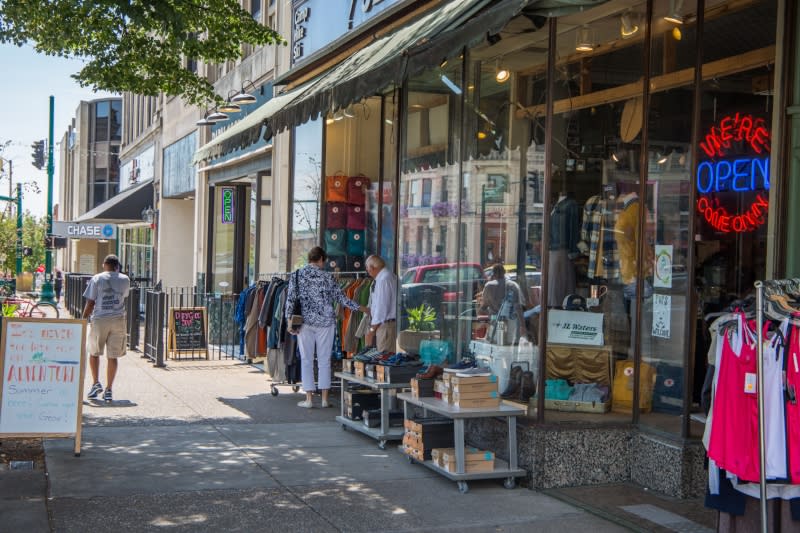 Landlocked Music- Previously released for streaming only, DAWES is releasing We're All Gonna Live on vinyl on Shop Small Saturday. Hear the new album in store while getting a jump on the rest of your holiday shopping. We're All Gonna Live is the first official live concert recording from Dawes via their own HUB Records, and will now be released on limited-edition vinyl (2000 copies) on November 25, 2017, to celebrate Small Business Saturday. Starting on Shop Small Saturday, all new turntables will be marked down. Make sure to check out the unveiling of their legendary holiday music section featuring the largest selection of holiday CDs, LPs, etc in the area.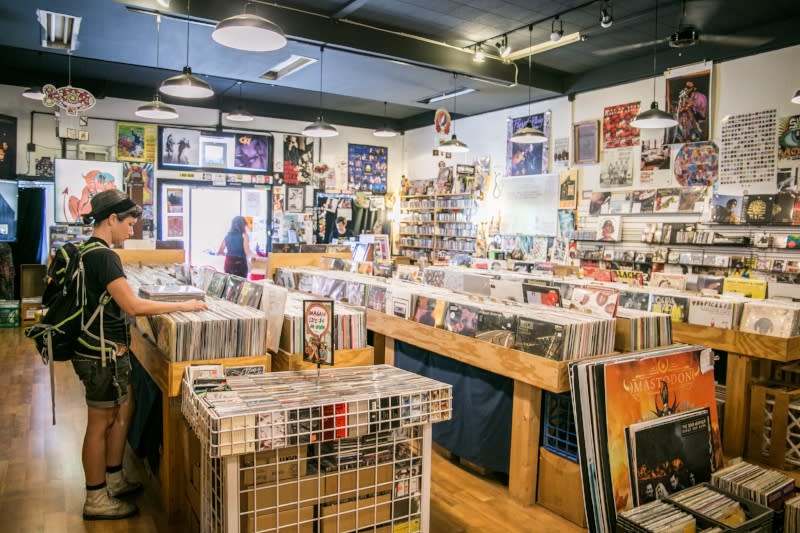 Lil Bub's Lil Shop - Lil Bub will be offering 15% off storewide, and if you spend $50 you get to pet BUB, and if you spend $100 or more you can get a photo with her.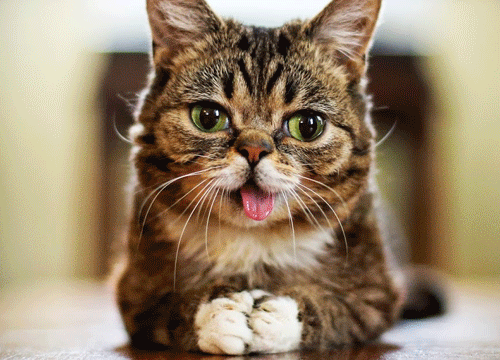 Salt Creek Cycles - This local bike shop is offering 15% on both 2017 bikes and older models. Upgrade your cycling wardrobe and take advantage of their 25% off all clothing. Did you know they're located right on the B-Line Trail now? Check out their new shop next door to the original Hopscotch Coffee.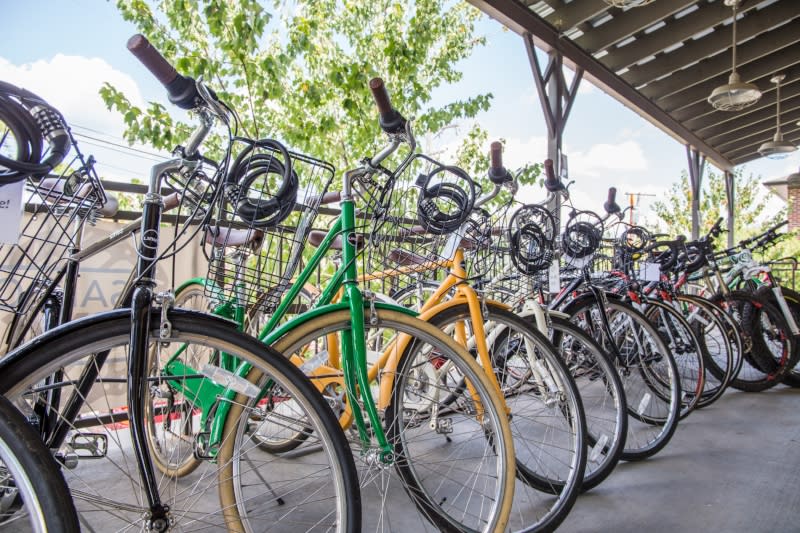 Skirt & Satchel - Snag a limited edition Shop Small Saturday tote bag for the first 10 customers. It will be their first official day open at their Fountain Square Mall location, 101 West Kirkwood suite 107.