Shows Not to Miss Spring 2017
Drama, comedy, musicals, and more the theater season in Bloomington this spring is looking good. Check out some of our picks for the season. Give us your night and we'll give you a show.
Row After Row | Bloomington Playrights Project | January 27-28, February 2-4, 9-11 at 7:30pm
Created by Jessica Dickey and directed by David Anspaugh, Row After Row is a dark comedy about choosing your cause and finding your courage while straddling 1863 and today. Historical accuracy is paramount to Cal and Tom, two hardcore Civil War re-enactors, fresh off their latest Gettysburg battle. But their accuracy is compromised when they're joined by a soldier with a less than authentic confederate uniform…and the wrong gender. 

Row After Row
Mamma Mia | IU AuditoriumFebruary 22, 2017 - February 23, 2017 at 8pm
If you've never seen MAMMA MIA!, is the ultimate feel-good show and so much fun to watch. Now in its farewell tour, it's your turn to have the time of your life at this smash-hit musical that combines ABBA's greatest hits, including "Dancing Queen," "S.O.S.," "Super Trouper," "Take A Chance on Me," and "The Winner Takes It All," with an enchanting tale of love, laughter, and friendship. You'll be singing and dancing in your seat for sure.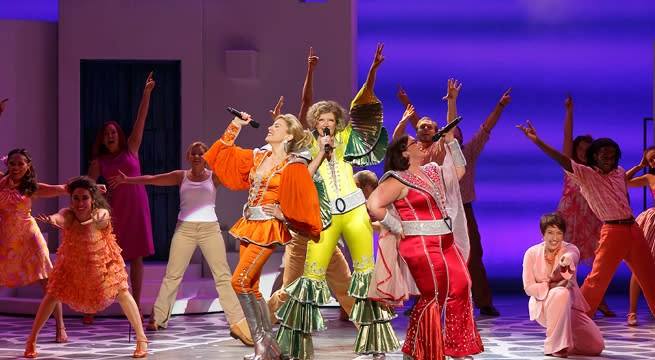 Mamma Mia
A Year With Frog and Toad | Cardinal Stage Company | May 6 
Nominated for 3 Tony Awards – including Best Musical, A Year with Frog and Toad is based on Arnold Lobel's well-loved books and featuring a hummable score by Robert and Willie Reale. This whimsical show follows two great friends, the cheerful, popular Frog and the rather grumpy Toad, through four, fun-filled seasons. This enchanting musical is perfect for the whole family.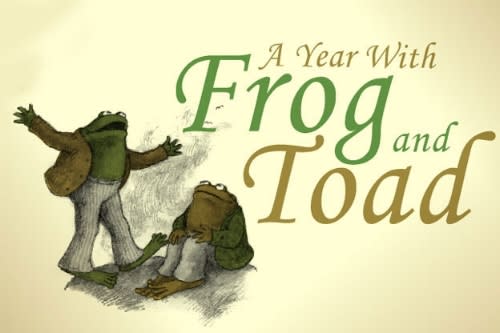 The Tempest | IU Theatre | February 24 - March 4 at 7:30pm
Prospero and his daughter Miranda are stranded on an island by his jealous brother Antonio, but their new home is inhabited by spirits. The Tempest offers the best of both drama and comedy in Shakespeare's enchanting tale of shipwrecks and romance, masters and servants, betrayal and forgiveness. And wondrous magic.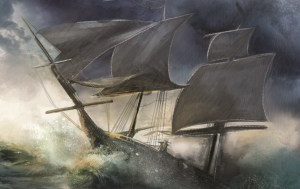 Spring Ballet "L'AMOUR ET LA MORT" | IU Jacobs School of Music
This year's spring ballet begins at Queen Elizabeth II's coronation, takes you through the love story of a tin soldier and paperdoll ballerina in The Steadfast Tin Soldier, and finishes in a haunted forest in the iconic and romantic ballet Giselle (Act III). Read more.

All in the Timing | Ivy Tech John Waldron Arts Center |  April 7, 2017 - April 15, 2017 | 7:30pm
Ivy Tech's first comedy, and winner of the John Gassner Playwriting Award. This critically acclaimed, award-winning evening of comedies combines wit, intellect, satire and just plain fun. "Like sketches for some hilarious, celestially conceived revue. The writing is not only very funny, it has density of thought and precision of poetry, All in the Timing is by a master of fun. David Ives spins hilarity out of words." —The New York Times.