Thursday, August 25, 2016
Shows Not To Miss This Fall
Categories: Arts & Culture, Indiana University
Musicals, ballet, opera and more take the Bloomington stages each season and this fall is no exception. Here's what we're excited to see around town this coming season!
30 Day Mourning Period: Bloomington Playwrights Project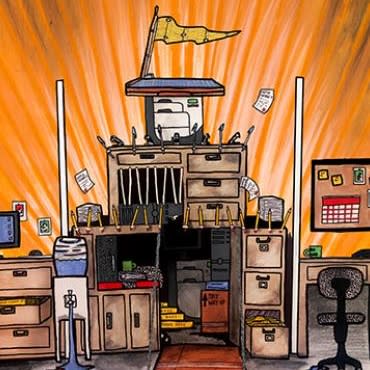 Larry, Susan and Craig are locked in mind-numbing sales jobs that are slowly draining each of them. But everything changes when their boss, Mr. Clybourne, kills himself one morning, and their company grants the office a 30-day "mourning period" with no sales goals, no dress codes and no corporate oversight. With a newfound freedom and an unbridled sense of adventure, the three thrust themselves into their own tale of rebellion, and over the course of their mourning period they build a castle out of office supplies, encounter an army of rats, fight with water balloons, drink excessive amounts of tequila, discover meaning in their previously meaningless monotony and ultimately attempt to right the wrongs of their company's impersonal policies in their own makeshift revolution. This production was the winner of the Reva Shiner Comedy Award, a staple among comedy playwriting professionals world-wide. Read more.
Jesus Christ Superstar: IU Theater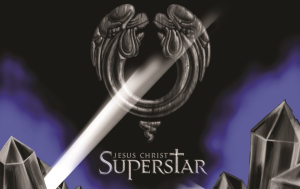 A musical phenomenon that has wowed audiences for over 40 years, Jesus Christ Superstar is a timeless work set against the backdrop of an extraordinary and universally-known series of events but seen, unusually, through the eyes of Judas Iscariot. See the spectacle for the first time or relive the glory of this rock and roll classic. Featuring the hits "Hosanna", "I Don't Know How to Love Him", and "Superstar". Read more.
RENT: IU Auditorium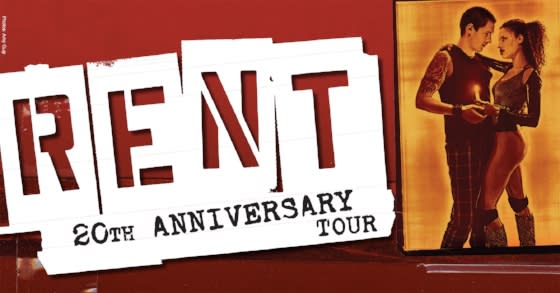 A re-imagining of Puccini's La Bohème, RENT follows a year in the lives of seven friends living in New York's East Village who learn to follow their dreams without selling out. This 20th anniversary production, directed by Tony Award nominee Michael Greif, features a dynamite new cast revisiting the iconic characters and exhilarating story that turned RENT into a phenomenon.
IU Auditorium was the first venue in Indiana to welcome this piece of musical theatre history—at a time when others feared the controversy of presenting such a revolutionary work of art. The Auditorium is proud to be the launch site of RENT's 20th anniversary production, and will be hosting the company not only for three incredible performances, but also during rehearsals in the days leading up to their touring debut on September 12.
With its inspiring message of joy and hope in the face of fear, this timeless celebration of friendship and creativity reminds us to measure our lives with the only thing that truly matters—love. Read more.
The Merchant of Venice: Cardinal Stage Company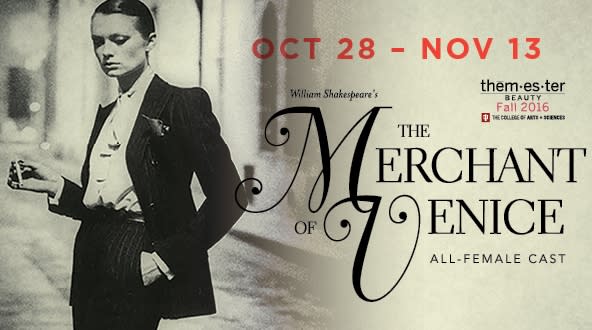 Artistic director Randy White takes on Shakespeare's courtroom tour de force with an all-female cast. Marking the 400th anniversary of Shakespeare's death and the 500th anniversary of the establishment of the Jewish ghetto in Venice, Cardinal's Merchant is produced in association with IU's College of Arts and Sciences' 2016 Themester on "Beauty." Read more.
Madama Butterfly: IU Jacobs School of Music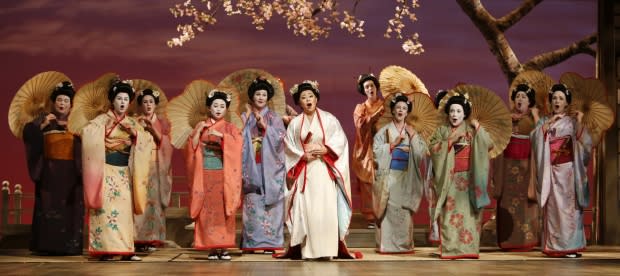 For him it was one night of passion; for her it meant a lifetime of love. The gentle geisha Cio-Cio San gives up everything—family, fortune, and honor—to marry the handsome U.S. naval officer B. F. Pinkerton. But then he sails away. Year after year, she and their little boy wait, desperate for his return. Finally, he does—but he comes with a "real" American wife, and they want to take her beloved son! No eye will be dry as this deeply romantic tragedy weaves its magic spell, touching all hearts with some of the most beautifully soulful and ecstatic music ever composed. Of all Puccini's operas, this was his personal favorite. Make it yours, too, as you enjoy this ravishing new production. Read more.
As Time Goes By, Fall Ballet: IU Jacobs School of Music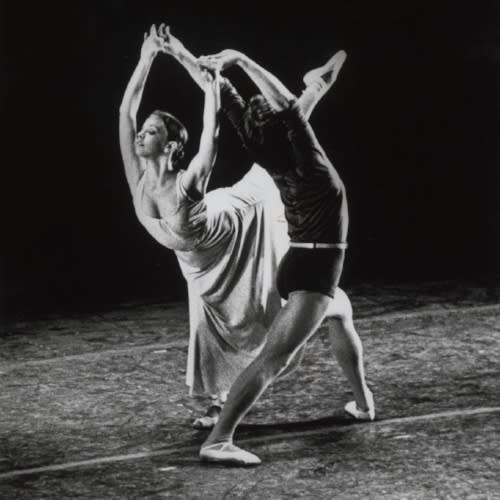 "This ballet, with the most sublime choreography ever made to music by Mozart, creates an ideal realm in which chivalry, brilliance, serenity, and expansiveness coexist and give off light." (The New York Times) Read more.