Sneak Peek: Arts Fair on the Square 2016
Categories: Arts & Culture
The third Saturday in June is one of the best days to visit Bloomington for two simple reasons: food and art. The Taste of Bloomington is a huge food festival where attendees can eat and drink products from local restaurants and producers while enjoying live music. Check out our top 10 tips to get the most out of Taste. But this blog is about the art. One of the best art festivals in the region takes place on the courthouse square, thus the simple yet descriptive name Arts Fair on the Square.
The 36th annual Arts Fair features more than 100 artists, live music, kids' activities, and an interactive art center. It's a full day of shopping and appreciating art. Here's a sampling of the amazing local and national artists that will be at the fair.
Tom Duffy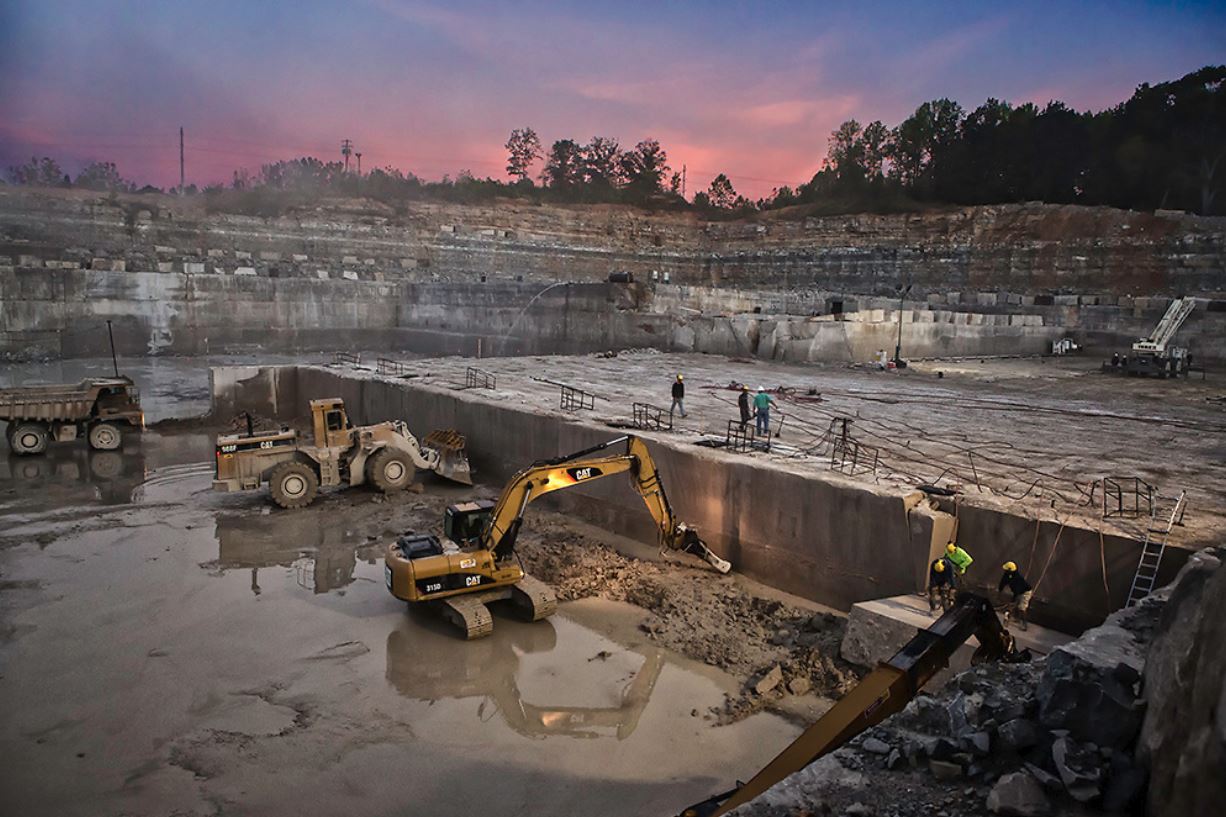 Photography; Bloomington, IN
From shooting to framing, Tom is in control of the entire process, making sure every aspect of the photograph is in keeping with his artistic vision. His work captures the beauty of nature but also the distinct character of the setting, people, and culture. Tom has shown at numerous regional galleries and juried art fairs.
What he likes about AFS: "The courthouse location is excellent both for the central location and for the beauty of the courthouse and the square. And Bloomington is a great arts community. It is caring and friendly - it epitomizes what we mean by community."
www.tomduffyphotography.com
Jacques Bachelier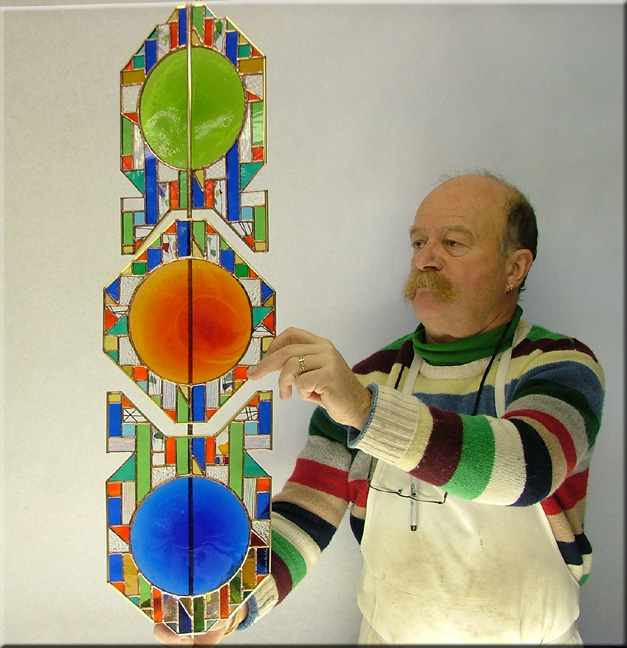 Glass; Bloomington, IN
Working with leaded glass, Jacques creates vibrant and colorful artwork in unique shapes and designs. Don't think traditional stained glass windows; think geometric shapes, musical instruments, and shimmering fish designs. The designs are varied so most everyone will find a piece that speaks to them.
www.jacquesbachelier.com
Tom O Reed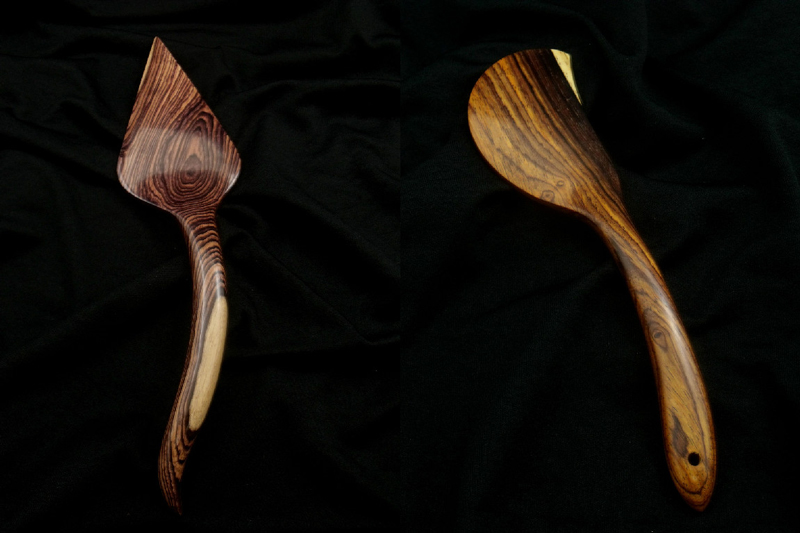 Wood; Sandborn, IN
Most of us have used a wooden cooking spoon before, but few of us have never handled a cooking utensil that is also a work of art. As Julia Child said Tom Reed's work, "each piece is truly a marriage of function and art." They are gorgeous, hand carved and meticulously sanded so they shine. They would look lovely just sitting in your kitchen, but these beauties are made for use and will last a lifetime thanks to the high-quality (and responsibly sourced) wood that Tom uses.
What he likes about AFS: "I did 28 shows last year, and this show is one of the highlights. Being a college town, the audience is very smart and informed, and get what the art is about. It has a creative aura about it. It's so well organized too."
www.tomoreed.com
Jane Ann Steiner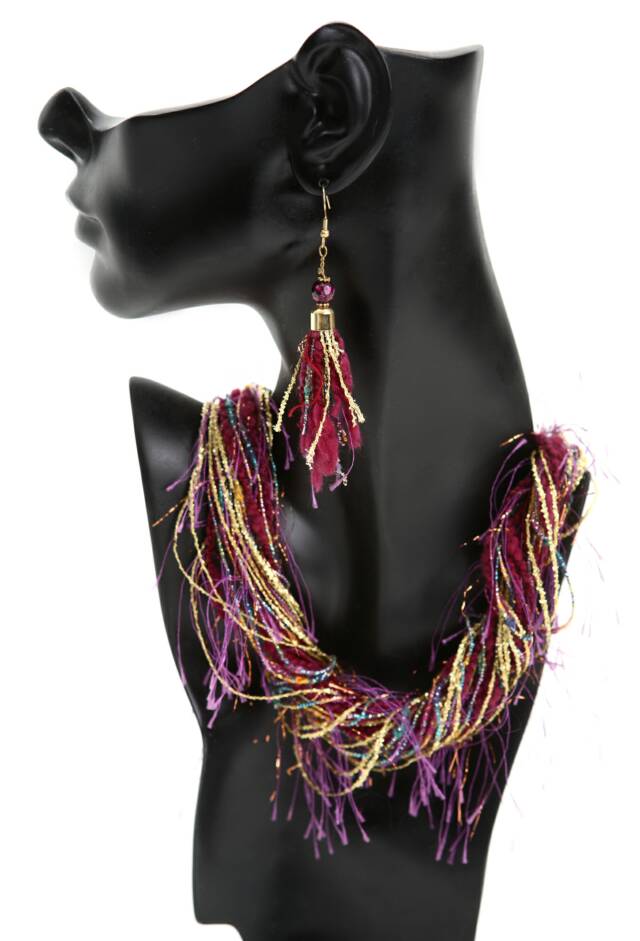 Fiber; Fishers, IN
Some people don't understand the term fiber art, or don't think of knitting, weaving, or quilting as an art form. But we're here to tell you that it is, and Jane Ann is most certainly creating unique works of art. She produces eye-catching fiber necklaces and earrings, fashion art that serves as a statement piece. It's a traditional art form taken to a whole new level.
What she likes about AFS: "I cannot think of another art fair in the Midwest that I enjoy more than this one. The entire committee make it a joy to attend. And the crowds are wonderful and receptive. Everyone is friendly and enjoy spending the day talking to the artists."
www.fibernecklaces.com