St. Patrick's Day 2018
Categories: Wine & Culinary
Everyone's Irish on this night. It may be IU's spring break but there is plenty going on in town for St. Patrick's Day. 

Irish Lion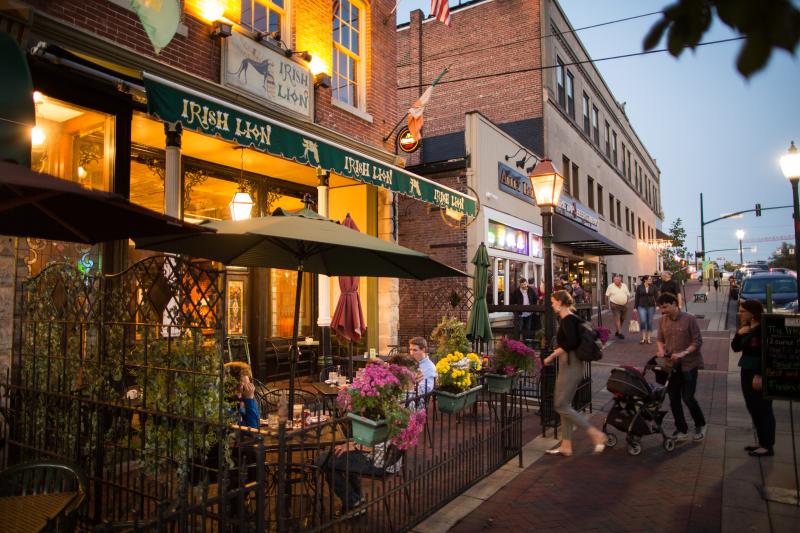 Lá fhéile Pádraig - Happy St. Patrick's Day!  If you can't make it to Ireland, do the next best thing. The celebration begins at 11 a.m. at THE official St. Patrick's Day Pub. Head to the Irish Lion for traditional Irish fare and craic, Irish whiskeys & single malts and beer (no green beer here!). Bagpiper & giveaways including t-shirts, hats, necklaces, Guinness glassware and more, while supplies last. So grab your friends and enjoy some traditional Corned Beef & Cabbage, Celtic Stew, Blarney Puffballs and of course, a perfect pint of Guinness. Sláinte (Cheers)! 
Free 3-hour parking one block North at the Morton Street Garage, between 6th & 7th Streets. 
Sorry, no reservations on St. Patrick's Day

Cardinal Spirits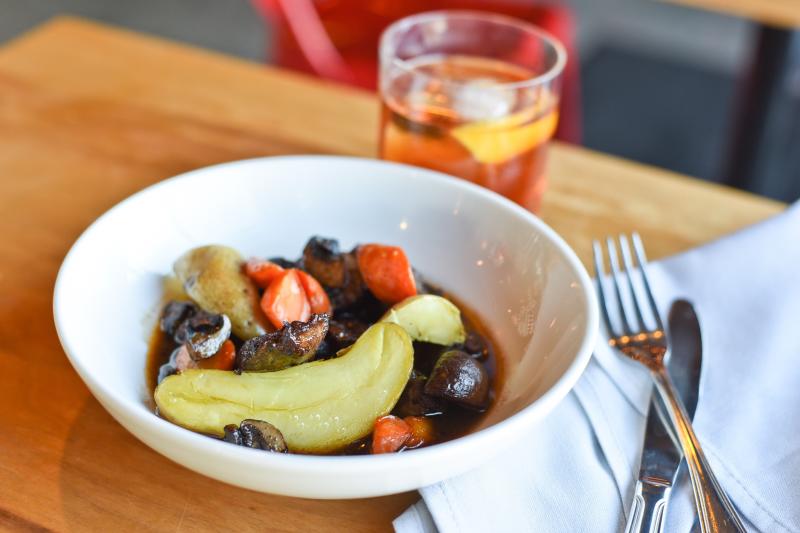 For St. Patrick's Day, Cardinal Spirits will highlight their beef stew and be bringing back the ever popular (& green!) Matcha Man cocktail just for the day. No green beer here - but they do have a distilled beer - aka the Black Bear Bierschnaps, made with Upland Brewing Co.'s Teddy Bear Kisses imperial stout. Samples of the Bierschnaps will be available all day on St. Pats Day. 

Lennie's Restaurant and Brew Pub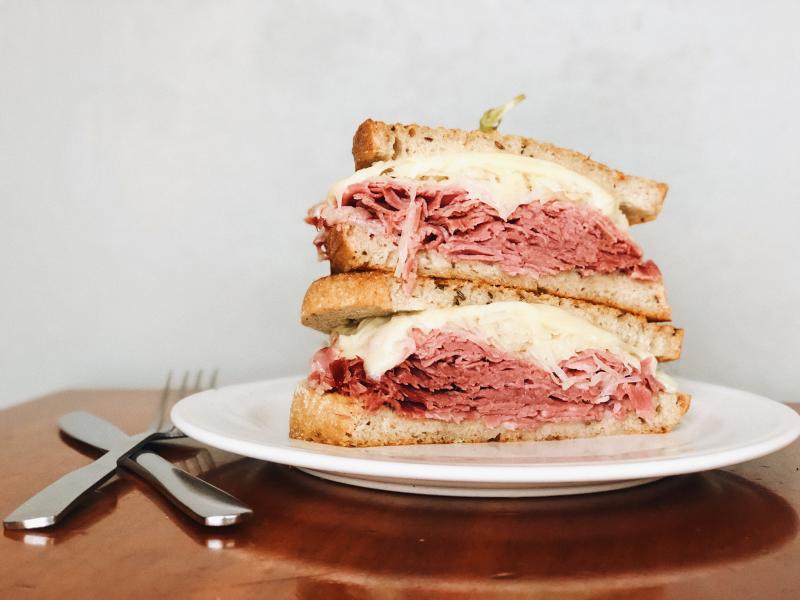 Try St. Patrick's Day specials at Lennie's from 4-9 pm on March 16 & 17.
Starters
Seafood Chowder
Creamy tarragon stock with scallops, shrimp, and potatoes.
Entrées
Reuben
Sy Ginsberg Corned beef, Swiss, sauerkraut, homemade Thousand Island on Jewish rye. Fries on the side.
Stout Beef Stew - Braised Fischer Farms beef chunks, rich Oatmeal Stout gravy with carrots, mushrooms, cabbage, peas, and mashed potatoes.
Corned Beef Brisket - Braised corn beef brisket, cabbage, carrots, mashed potatoes, and horseradish sauce.
Roast Salmon Filet - Roasted Atlantic fillet, lemon butter sauce with cabbage, carrots, and mashed potatoes.

Needmore Coffee Roasters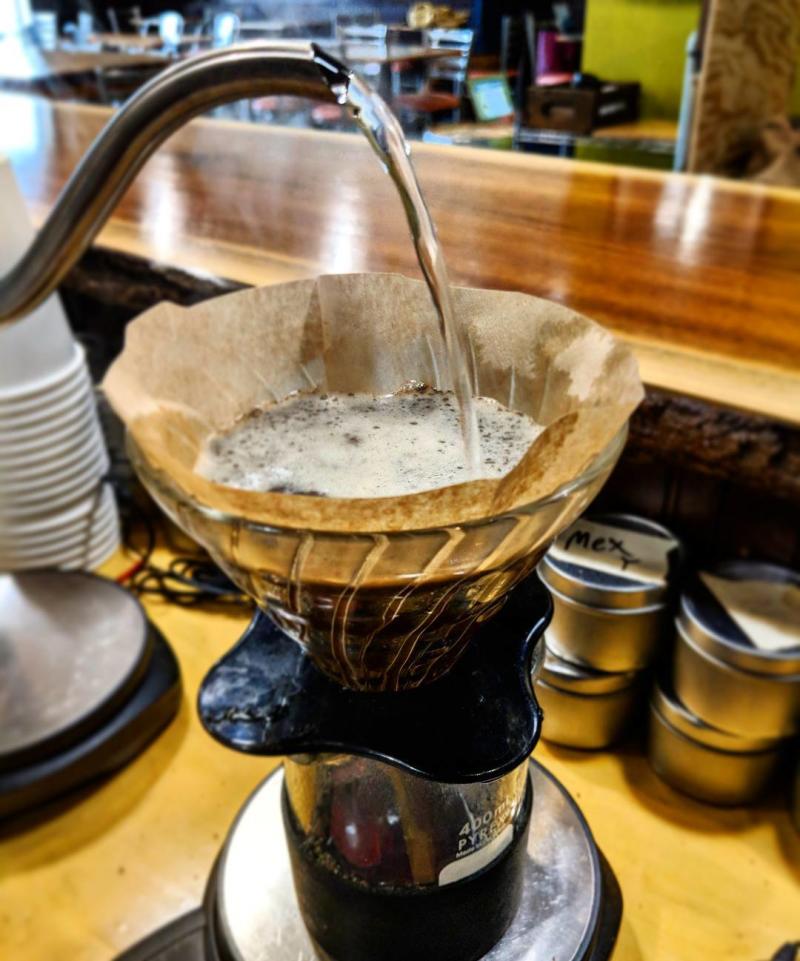 For St. Patrick's Day Needmore Coffee Roasters will be featuring homemade leprechaun scones and bourbon barrel aged coffee.
Upland Brewing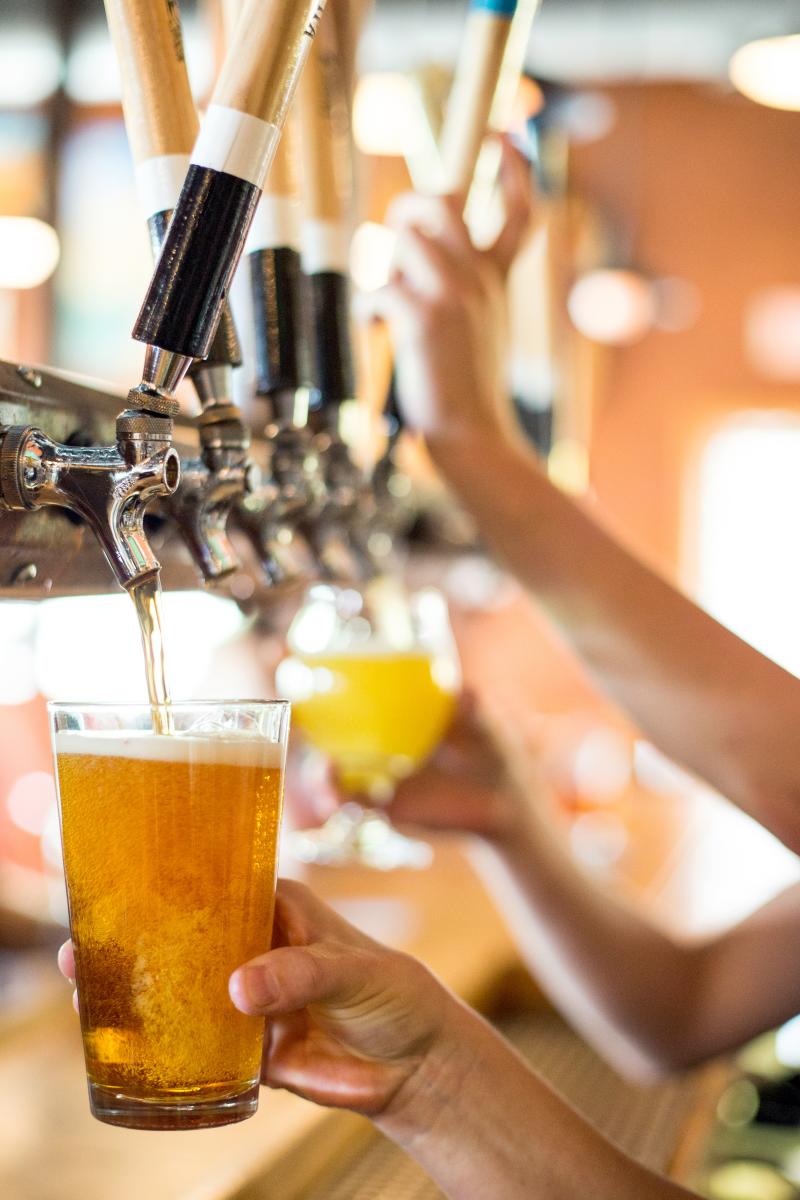 Raise a glass of Upland's new Irish Stout from now until St. Patrick's Day. Try traditional Irish fare like lamb stew, corned beef (braised in Champagne Velvet) and cabbage, Shepard's Pie, and an Irish Whiskey butterscotch sauce for dessert.

Scenic View Restaurant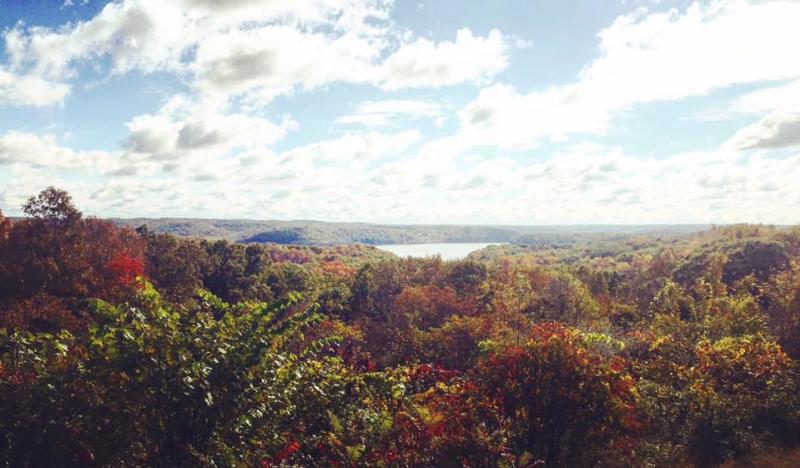 St Patrick's Day festivities at Scenic View Restaurant include brunch from 9-2 am and dinner from 2-9 pm. Enjoy Irish fare including a classic Reuben Sandwich, Fish and Chips Platter, Beef Stew Traditional Corned Beef platter with roasted potatoes & root vegetables, Guinness drinks, green beer, Celtic music and hopefully bagpipes.
The Tap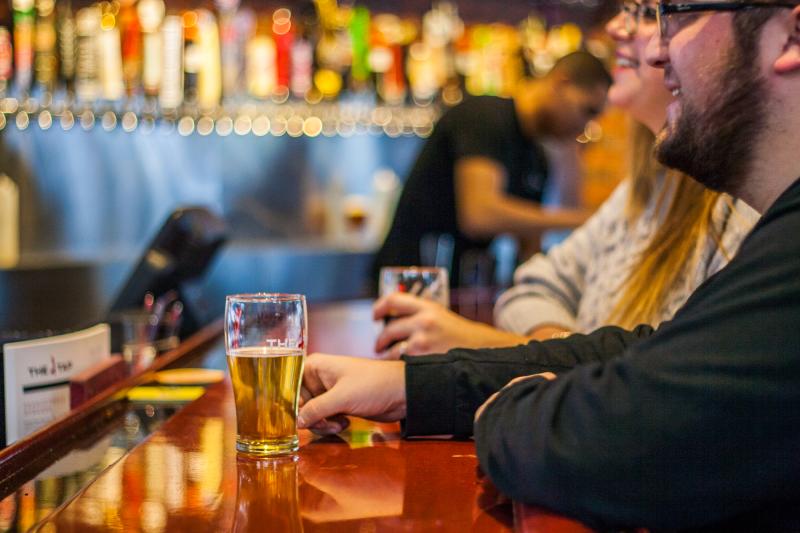 A variety of Irish beers will be featured at The Tap on St. Patrick's Day. Throughout March they will be featuring a new flavor for the Beardliner Berliner Weisse. The Woodruff is the traditional flavored syrup for this type of beer, light green in color when added to the beer, and tastes like Lucky Charms. 
Bloomington Bagel Company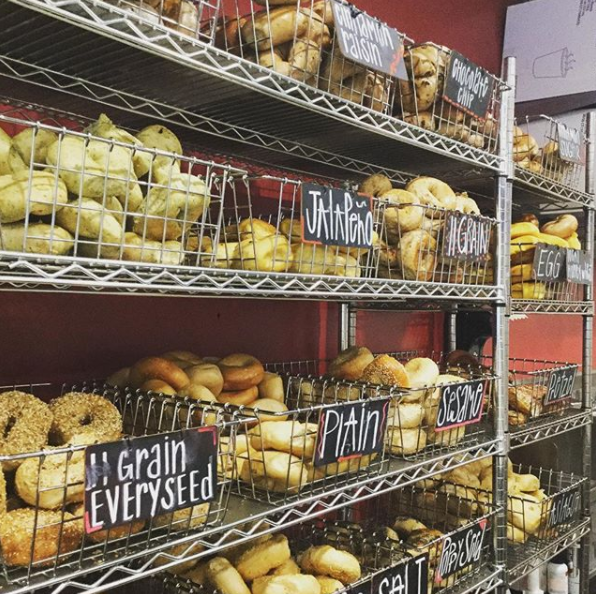 Bloomington Bagel Company will serve corned beef Reuben bagelwiches piled high with house-made thousand island dressing, shredded sauerkraut, Swiss cheese and sliced corned beef. Don't forget the "Blarney Bombs," St. Patrick's Day themed sugar bombs shaped like shamrocks.
Finch's Brasserie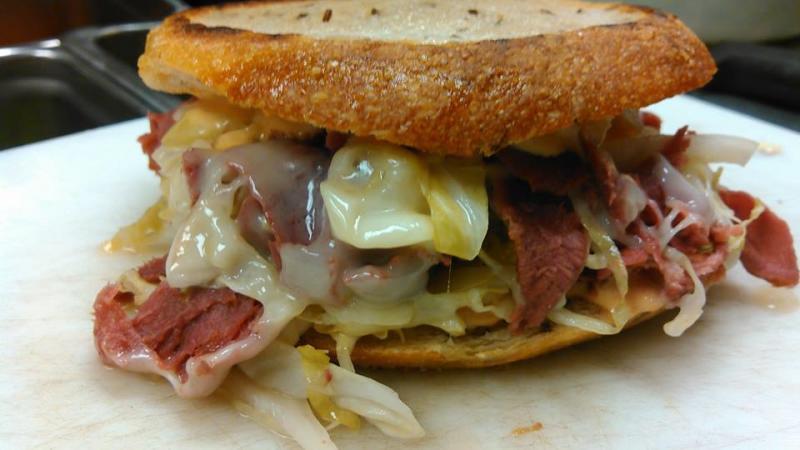 To get you in the spirit, Finch's will be serving up brined & simmered Indiana corned beef tongue and Reuben sandwiches with house-made sauerkraut and fresh Russian dressing on seeded rye w/ melted Gruyere cheese. These specials will be available starting March 7. Want to know more about corned beef tongue? Check out this segment by Earth Eats.
Danny Boy Draft Works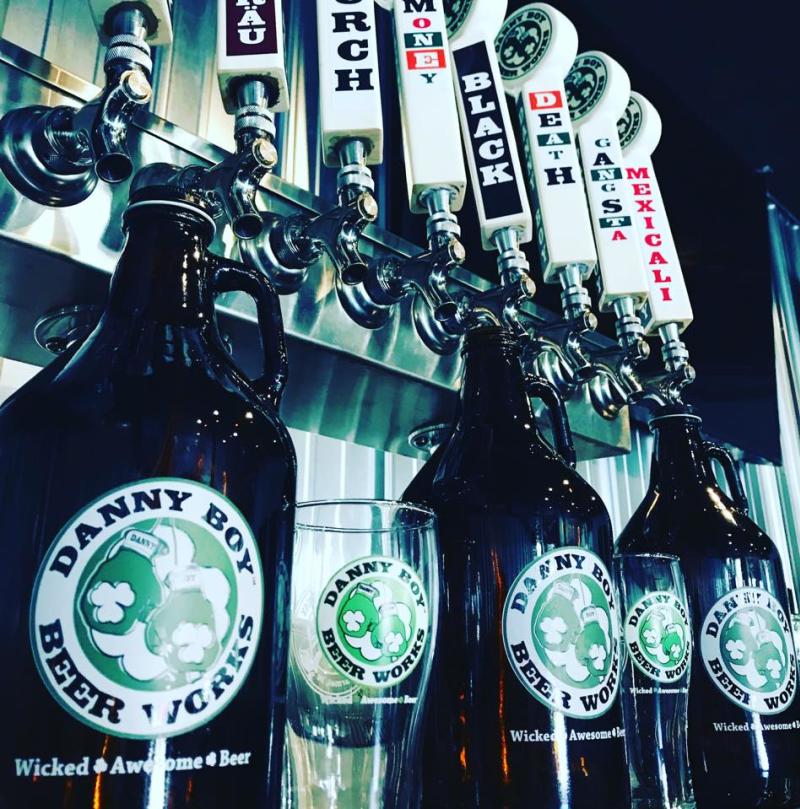 Danny Boy Draft Works is celebrating St. Patrick's Day all day!
Kegs and Eggs: 10 am 
Bagpiper: 10 am
Live DJ/MC: 12 pm
Jefferson St. Parade Band: 2:30 pm
The McGuires: 4:30 pm
Brian Crant: 8:00 pm
NCAA Tournament wall to wall flat screens 

Enjoy corned beef and cabbage, potato leek soup, green beer, and 26 beers on draft. $1 for every Danny Boy beer sold will be donated to the Bloomington Fire Department.
Function Brewing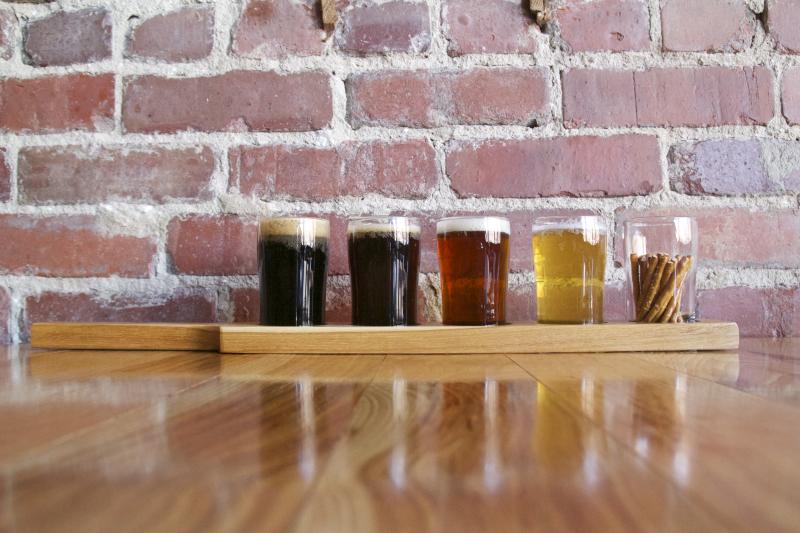 Celebrate St. Patrick's Day from 11 am - 11 pm at Function Brewing with good eats and great beer. 
Colcannon Soup – Puree of Yukon Gold Potatoes, Cabbage, and Spinach and Garnished w/ Bacon & Aged Cheddar (vegetarian w/out the bacon)
Reuben – Beer Braised Beef, Pickled Pepper 1000 Island, Sauerkraut, French Gruyere, & Aged Cheddar on Marble Rye
Irish Cream Parfait – Chocolate Stout Cake and Irish Cream Mousse layered with Salted Caramel Sauce, Cocoa Nibs, and Chocolate Shavings

Big Woods Bloomington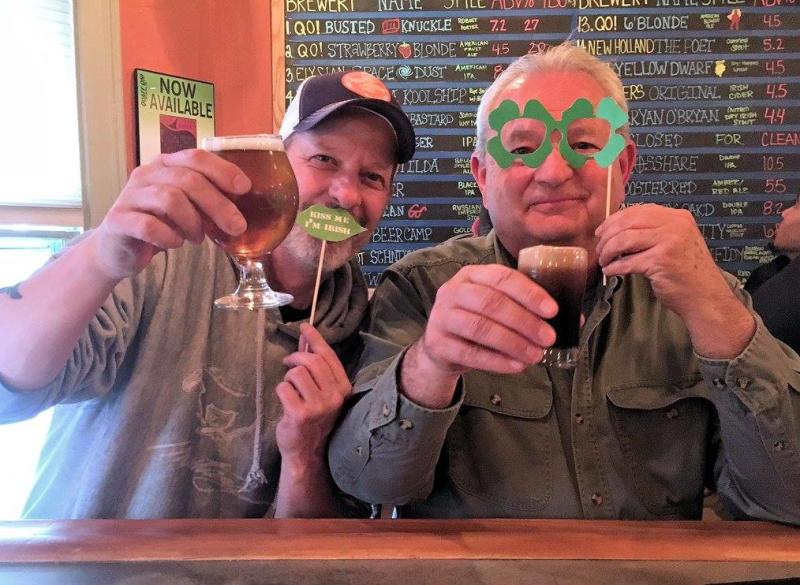 Celebrate St. Patrick's Day at Big Woods Bloomington! They have a bagpiper starting at 12:30 pm and traditional coddle while it lasts. The coddle features sausage, bacon, potatoes, onion, carrot, slow baked in a light broth. Served with a side of homemade soda bread. The Pot of Gold is their March feature cocktail made with cinnamon vodka, Jameson Irish Whiskey, apple simple syrup, bitters, soda water, and orange peel.  

Sweet Grass Restaurant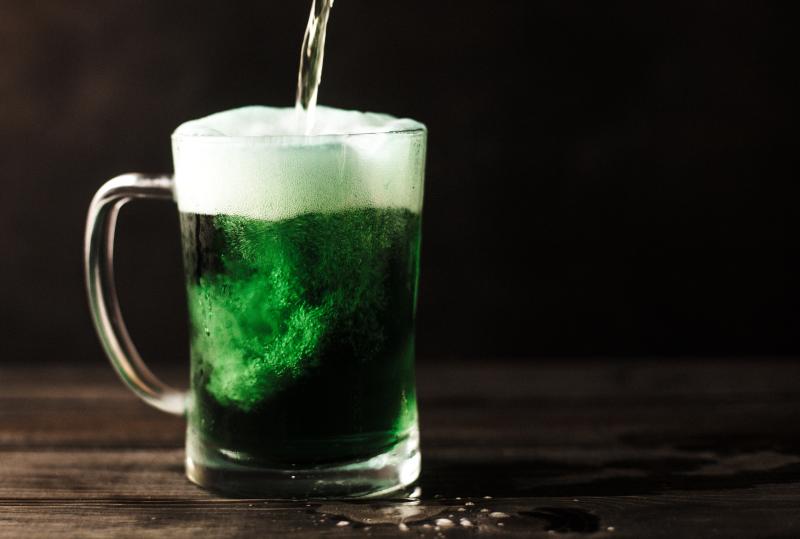 Green beer all day at Sweet Grass!
Farm Bloomington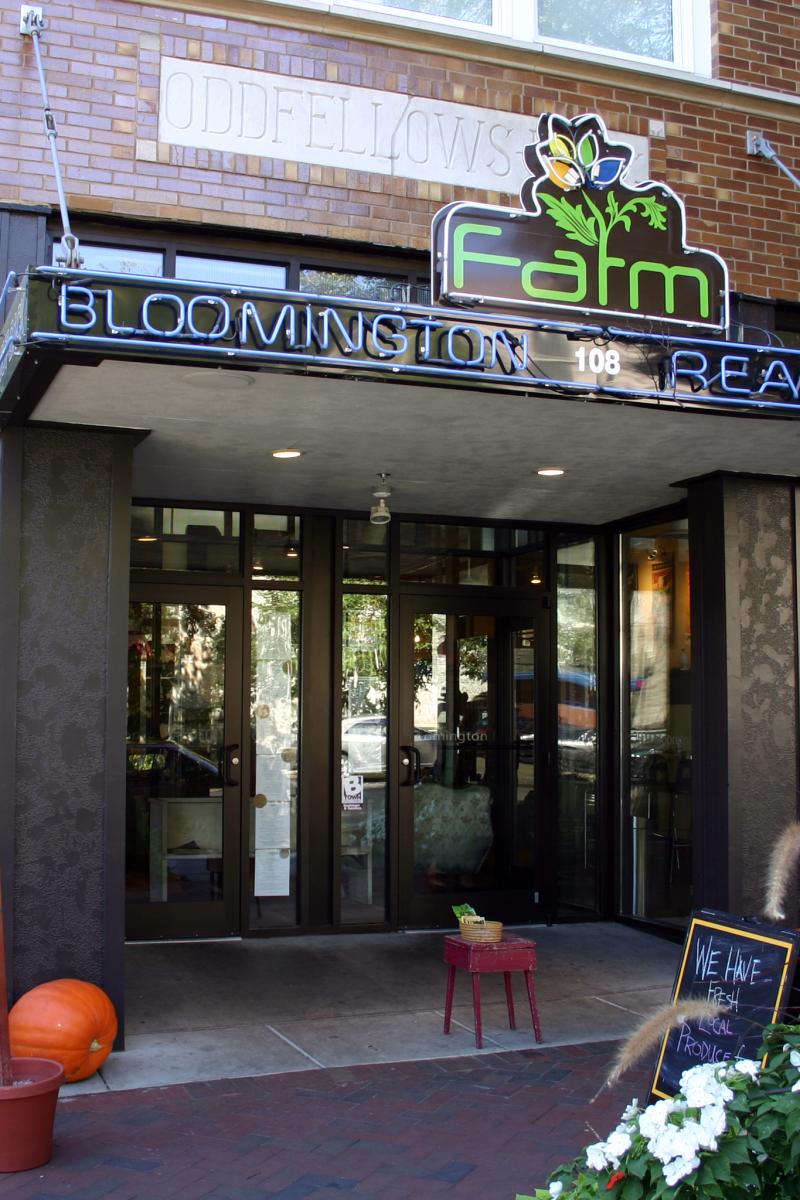 Celebrate St. Patrick's Day in style at Farm Bloomington. They're serving a 6-course dinner including traditional dishes like corned beef and cabbage, coddle, and Irish cod cakes. Contact them for reservations and pricing information.