Bloomington's Favorite Ice Cream Scoops
Categories: Family Fun, Wine & Culinary, General
July and August are a hot and steamy time of year and can be particularly cruel when the temperatures hit 90 and above. Hot summer days are perfect for swimming or finding indoor activities in the AC (like free museums or shopping).  They're also the perfect time of year for eating lots and lots of cool and creamy ice cream desserts!  We occasionally ask our social media community about their favorite things and a recent question about favorite ice cream scoops received tons of comments and passionate suggestions about where to find the best ice cream in town.  Here's what Visit Btown fans told us about Bloomington's most loved scoops and sundaes around town.
SIGN UP FOR OUR NEWSLETTER AND STAY IN THE KNOW ABOUT ALL THE FUN
HAPPENING IN TOWN.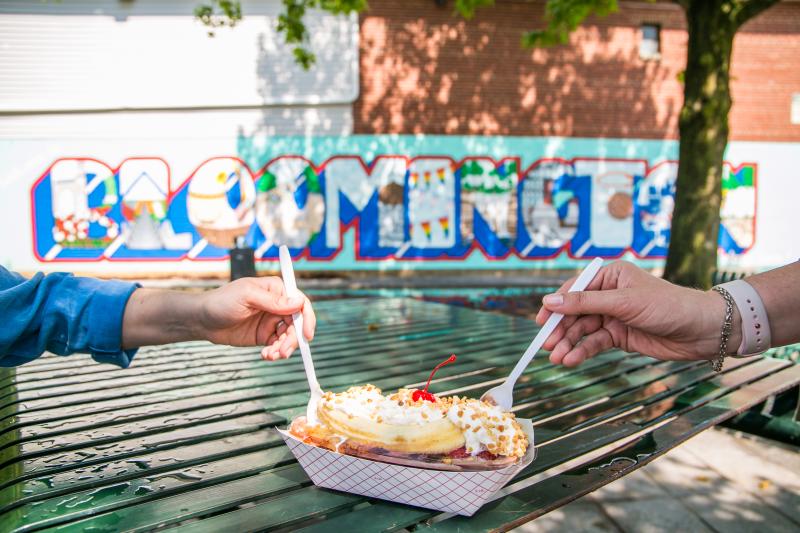 Don't forget July is National Ice Cream Month, so make sure to tag us in your Bloomington ice cream cone pics! It's a matter of national happiness after all.
Drunken Chocolate Pig - a buttery caramel bourbon base with roasted, salted pecans and crispy, sugared bacon dipped in rich chocolate. (this could count as breakfast, dessert, and cocktails!)
Salted Caramel ice cream
Chocolate & Basil ice cream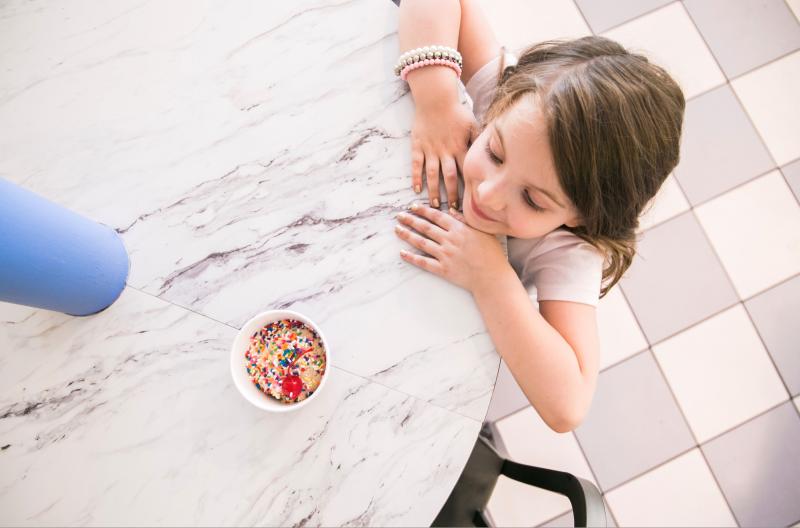 Vegan Chocolate ice cream
Chocolate Chip Blizz with Reese's cups
Grasshopper received so many votes - The Moose's version of mint-chip ice cream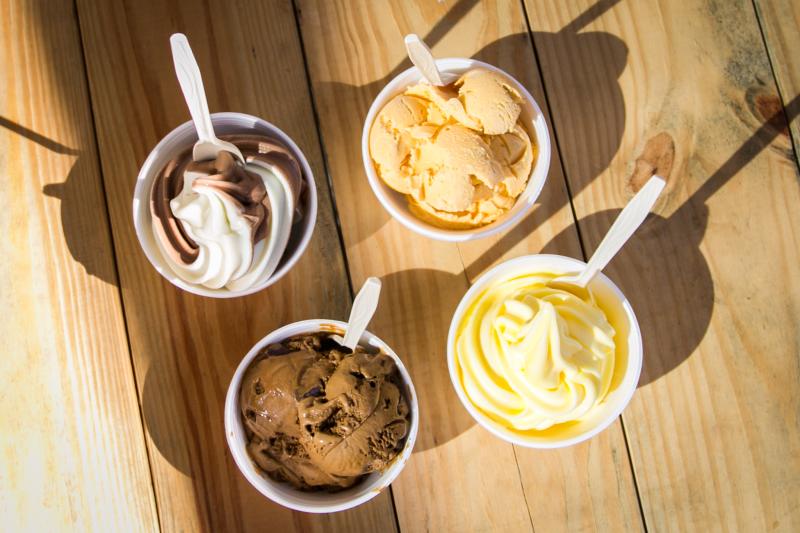 Epic ice cream sundaes, the affogato being a favorite because it is ice cream and coffee all in one.
Ice cream sandwich with homemade honey ice cream and their famous salted chocolate chip cookies
Cotton Candy Explosion (it pops in your mouth!)
Baklava ice cream by the scoop or if you're over 21 try the adult's only baklava milkshake
Excellent root beer floats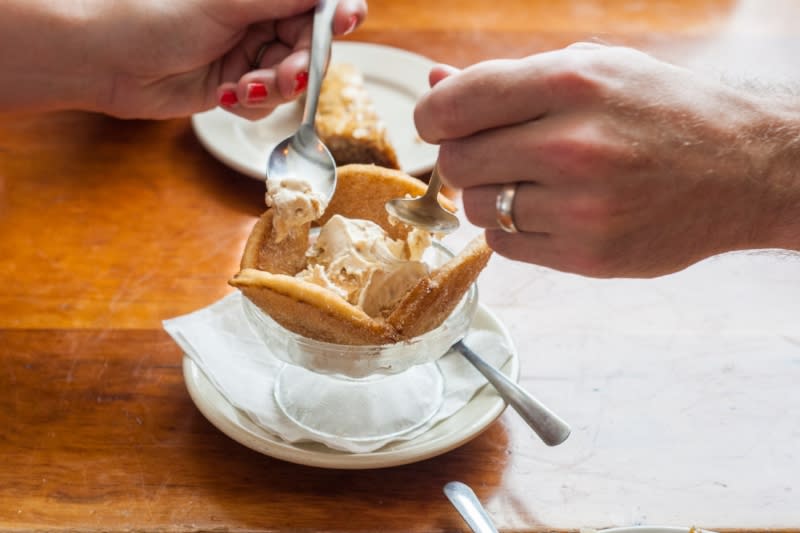 Hot Fudge Cake Sundae
Butter pecan soft swirl 
Lemon Custard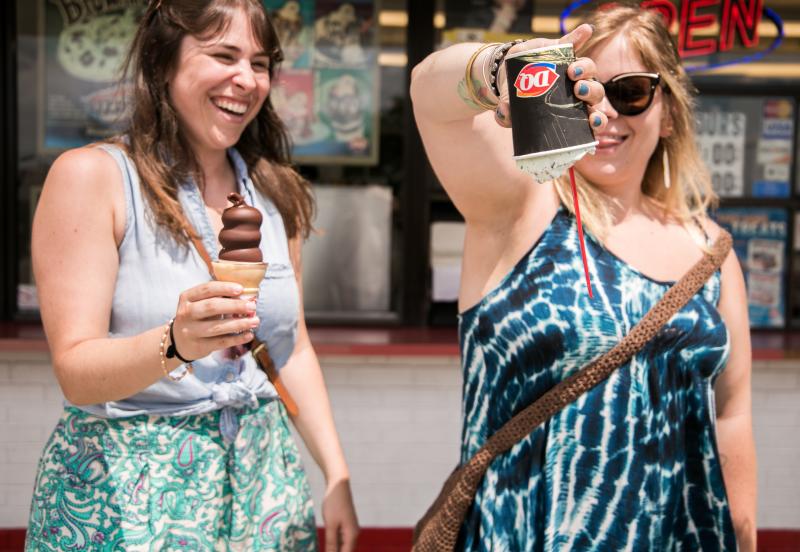 Dilly Bar
Dip Cone
Any flavor blizzard
Old fashioned, hand-dipped malt. Strawberry, Chocolate, Vanilla or Banana.
Gelato - flavors vary each night so make sure you check out the chalkboard or ask your server. There are often vegan varieties available.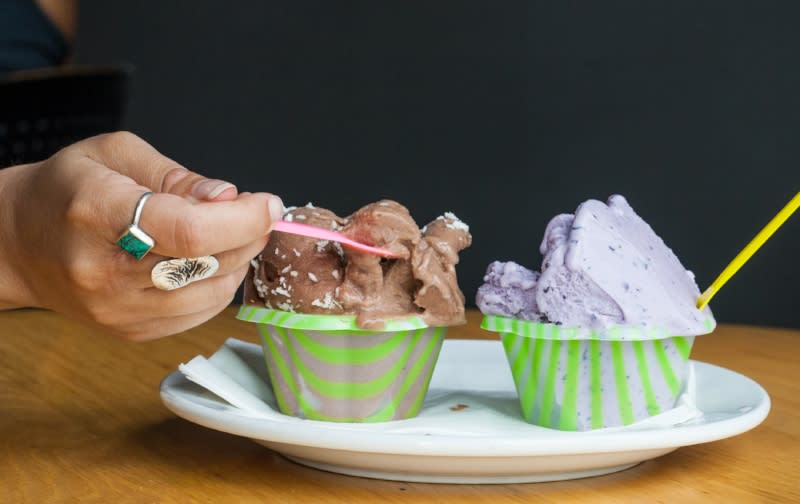 Did we miss any? Probably. I mean, we do eat a lot of ice cream around here, but we're bound to forget one or two. Share your favorites; people need to know about this important topic.