Bloomington's Favorite Ice Cream Scoops
Categories: Family Fun, Wine & Culinary, General
July and August are a hot and steamy time of year and can be particularly cruel when the temperatures hit 90 and above. Hot summer days are perfect for swimming or finding indoor activities in the AC (like free museums or shopping).  They're also the perfect time of year for eating lots and lots of cool and creamy ice cream desserts! 
Don't forget July is National Ice Cream Month, so make sure to tag us in your Bloomington ice cream pics! It's a matter of national happiness after all.
 
The Chocolate Moose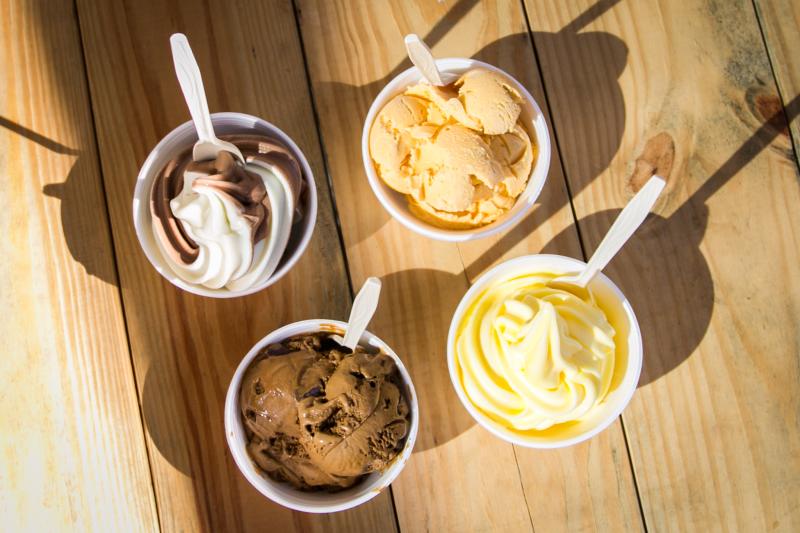 Stop by The Chocolate Moose and get their homemade ice cream any way you want! Whether it is in a cup, on a cone, mixed into a shake, or blended up with one of their many stir-ins, you will surely find a favorite summertime treat!
Hartzell's Ice Cream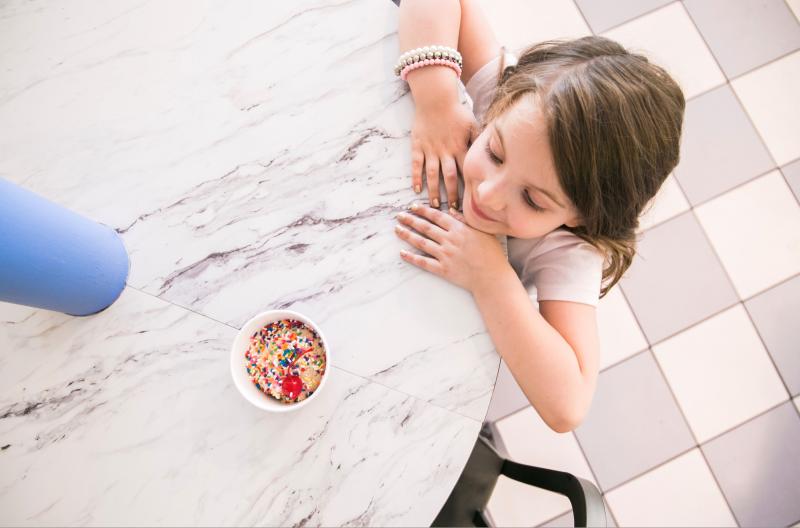 Stop in at Hartzell's, a home-grown business serving homemade ice cream in a wide variety of new and interesting flavors, which are rotated often, all made by Hartzell himself. Try the Drunken Chocolate Pig - a buttery caramel bourbon base with roasted, salted pecans and crispy, sugared bacon dipped in rich chocolate. (this could count as breakfast, dessert, and cocktails!)
Blu Boy Chocolate Cafe & Cakery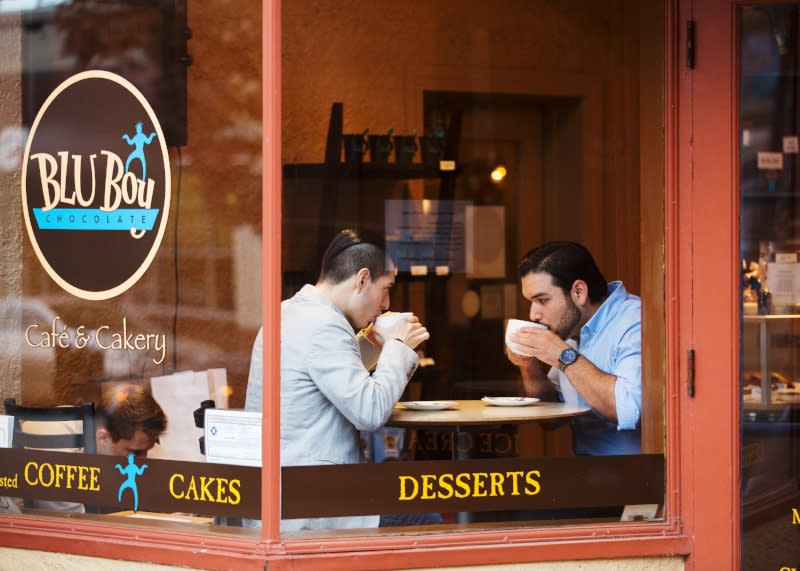 The Blu Boy is the perfect place for handcrafted cakes, chocolates and especially ice cream, all made from local ingredients. Enjoy their epic ice cream sundaes, the affogato being a favorite as it is a great combination of ice cream and coffee all in one!
The Trojan Horse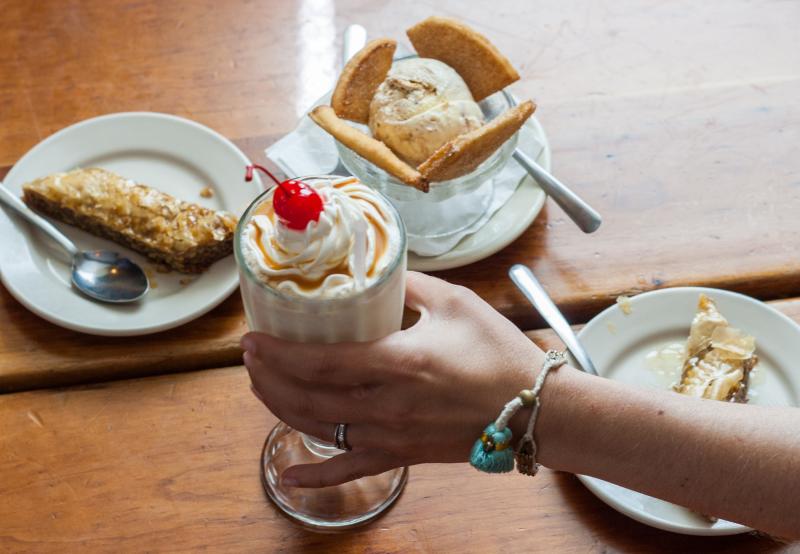 Stop by the Trojan Horse and try their Baklava ice cream by the scoop and their excellent root beer float or if you're over 21 try their adult's only baklava milkshake!
Jiffy Treet Homemade Ice Cream
Stop by Jiffy Treet's two locations and enjoy a wide variety of ice cream and toppings! Hot Fudge Cake Sundae, a Cookie Monster Cyclone, or just a Butter Pecan Soft Swirl, with their own homemade ice cream, Jiffy Treet is sure to have the right treat for you! 
Did we miss any? Probably. I mean, we do eat a lot of ice cream around here, but we're bound to forget one or two. Share your favorites; people need to know about this important topic.