Wednesday, January 4, 2012
Super B-town Sandwiches
Categories: Wine & Culinary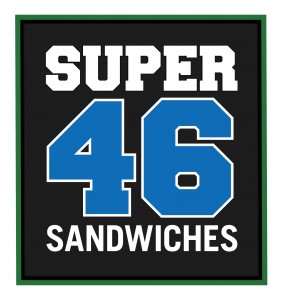 You've probably already heard that three of Bloomington's most awesome sandwiches are in the running to become Indiana's Super Sandwich! The folks at Visit Indiana and Indianapolis Monthly Magazine have compiled a list of Indiana's Super 46 Sandwiches. Take a few minutes to go vote for your favorite on the Indiana Insider Blog.
The B-town participants are the Seitan Tenderloin from Upland Brewing Company, the Tom Crean and Crimson Burger from Opie Taylor's and the Lugar Burger from FARMbloomington. Please vote before this Friday, to help us make sure our Bloomington eateries make it through the first round of the contest! You can vote for up to five great Indiana sandwiches. The top 16 will then be placed into the sandwich playoffs, which will coincide with the NFL playoffs and culminate in the naming of Indiana's Super Sandwich on February 2.
While we're talking about sandwiches, we'd like to mention a few Bloomington specialties that the folks in Indianapolis might have missed...
If you're visiting B-town during the Super Bowl, or anytime, here's a list of some of our favorite sandwiches here at Visit Bloomington. Enjoy!
Chicken Fillet

So simple, yet so good. Cafe Pizzeria serves up what might be the best chicken sandwich in B-town, shown here with lettuce, mayo and mozzarella. 

Recommended by staffer Tosha Daugherty.
 

The Sweet Lou

Available at BuffaLouie's on Indiana Avenue, this half-pound burger is incredible. That famous Sweet BBQ sauce, cheese and bacon... need we say more?

Recommended by staffer Marcia Roach.

Shaved Pork Loin

Topped with smoked bacon, sharp cheddar, herb ranch, Carolina slaw, and served on a hoagie at Sweet Grass Restaurant, this is an explosion of flavors.

Recommended by staffer Julie Warren.
 
 

Gyro

While not the most traditional sandwich, you'll be glad you gave it a try. The Trojan Horse offers this Greek speciality with lamb and beef or chicken (pictured).

Recommended by staffer Teal Betz.

Tuna Melt

The Scholar's Inn Bakehouse has a number of incredible sandwiches, but the tuna melt provides the perfect combination of healthy and cheesy!

Recommended by staffer Mike McAfee.
Share this link with your social network to help us make sure Bloomington is represented in the Super 46 Playoffs! Do you agree with the sandwiches on their list (or ours)? What was missed - what's YOUR favorite Bloomington sandwich?