Super Bloomington
Categories: Family Fun, General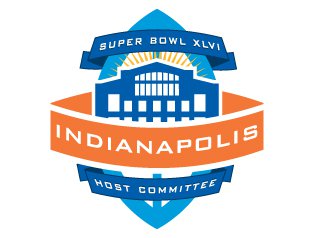 Happy Super Bowl Week! Unless you've been living under a rock, most of you know that Super Bowl 46 is taking place in Indianapolis next Sunday, Feb. 5th. Today is the official kick-off of activities in downtown Indy, including the Super Bowl Village (which opens today at 3 pm).
For our out of town (and state) visitors...welcome to Indiana and Bloomington! Indy is having a week-long celebration of special events, activities, concerts and exhibits starting today until the big event in 9 days! Many of these activities are free and family friendly. This weekend and the beginning of next week is a great time for many Indiana residents to get in on some of the action and skip some of the crowds that will be descending upon Indy next week. Make sure to visit www.indianapolissuperbowl.com for up-to-the-minute updates, parking/driving info, an events calendar and all things Super Bowl!
Bloomington is proud to be one of 20 communities designated as a Super Celebration Site for the state. What does this mean for Super Bowl fans? It means we're only 50 miles southwest of downtown Indy and still have plenty of hotel rooms for guests, plus special events and lots of great, local restaurants and shopping. Visit www.superbloomington.com for everything B-town Super Bowl and www.visitbloomington.com for everything else about town!
So what are some of our special events and when are they going on? Super Bloomington will start its celebration of Super Bowl 46 next Thursday, Feb. 2. We'll have a special info center and activities downtown at the Fountain Square Mall. The info center is there to answer any of your questions about Bloomington, Indy and the Super Bowl. Make sure to bring the kids to play some games that will be set up and sample some snickerdoodles and hot chocolate, the "official" hospitality snack of the big game!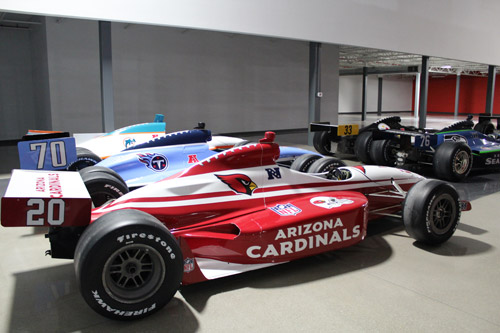 Bloomington is also excited to be participating in the Super Cars program. Thirty-three iconic Indy cars have been made over to represent the 32 teams of the NFL and this year's game. Each Super Celebration Site, as well as many sites in Indy, are hosting Super Cars for fans to come and visit. We are proud to welcome the Arizona Cardinals Indy car to the Fountain Square Mall! It will be on display Feb. 2-4 from 10 am - 8 pm. Make sure to come visit our Super Car, take pictures, and check-in on Foursquare. Show us your Foursquare check-in at the info table for awesome prizes!
Have a Super day!