SWING! into Summer with Indiana Festival Theatre
Categories: Indiana University, Arts & Culture
If you are lucky enough to be visiting beautiful Bloomington this summer, Indiana Festival Theatre can offer you a cool seat to a hot show! This season, IFT has a fun and fabulous slate of classic comedies and musicals that are perfect summer entertainment. If you're staying for the weekend, you can settle in at The Grant Street Inn on 7th Street or the Biddle Hotel in the Indiana Memorial Union on campus. Grab a bite at Mother Bear's or Short Stop Barbecue (Thursdays only) for a casual pre-show nosh, or find fine farm-to-table fare at Finch's Brasserie. If you're new to Bloomington, you can't miss the moose! The Chocolate Moose serves up homemade (even some vegan!) ice cream flavors like Brown County Coffee, Sweet Cinnamon, and Good Time Key Lime.
SWING! The Musical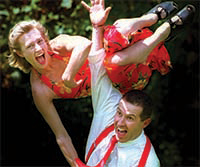 June 12-June 30 in the Ruth N. Halls Theatre
Ruth N. Halls Theater will be rockin', 40's style, starting June 12th when the band starts swingin' and the dancers kick up their heels to songs from that Golden Age of American music and dance.  This Tony-nominated show is busting at the seams with classic songs performed by IU's celebrated musical theater, ballet, and modern dance programs.  If you've got a girl in Kalamazoo, you've stomped at the Savoy, or you just want to Sing, Sing, Sing!, then they'll be seeing you!
Remember, it don't mean a thing if it ain't got that...well, you know.
Arnie the Doughnut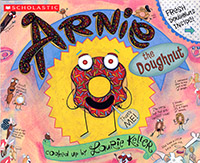 June 22-July 13 in the Studio Theatre
If you and your family have a sweet tooth, you might want to join Arnie, the lovable chocolate-covered doughnut, along with his doughnut hole back-up singers, and a cast of pastries on a hilarious musical quest to redefine human/doughnut relations.  And when will you have another chance to see a guy dressed up as singing doughnut?
Much Ado About Nothing and The Matchmaker
July 5-27 and July 12-28 in the Wells-Metz Theatre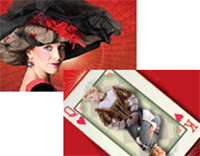 "Sigh no more, ladies, sigh no more..." begins one of Shakespeare's most beloved comedies, but men are not the only deceivers among these misguided lovers and mismatched couples. Just like Dolly Levi, whose trained eye creates perfect romantic pairings, IFT has created a perfect pairing with these two quick-witted classics that are running concurrently in July. You can enjoy fun and romance as you travel from Sicily to Yonkers, all in a weekend!
"Some Cupid kills with arrows, some with traps."
Island Song - Premiere Musical
August 22-25 in the Wells-Metz Theatre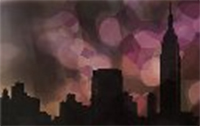 The summer season wraps up in August with the IFT signature Premiere Musical. IFT is glad to welcome director Chad Rabinovitz of Bloomington Playwrights Project, the only professional theater in Indiana focused solely on new plays. This unique musical anthology follows five New Yorkers through their poignant and hilarious journeys to realize their own potential and the possibilities the City dangles before them. Driven by its kinetic and eclectic score featuring three MAC nominated songs, ISLAND SONG captures every urbanite's triumphs, disappointments, and ever-tested perspective. You'll only have four days to catch this new work, so don't dilly-dally!
Special thanks to our guest blogger, Amy Osajima. Amy is the Marketing Director for Indiana University Theater & Drama and has recently relocated to Bloomington from California. Amy is passionate about bringing the Arts to appreciative and enthusiastic audiences and is still discovering all the wonderful things about Bloomington. (She adds that for anyone who thinks she can't handle a typical Indiana winter - she attended graduate school at the University of Minnesota, so she says "bring it on!")