Tuesday, October 31, 2017
Thanksgiving Goodies to Bring to the Table
Categories: Wine & Culinary, Family Fun
We know most people will be home in a couple of weeks cooking away with family and friends but just in case you want a little help, we've put together an amazing list of local goodies to bring to your Thanksgiving table. Good food (and booze) helps bring all of those different personalities and opinions together. 
Host Gifts
From food to knives, mixing bowls to candles, Goods for Cooks, has all the foodie gifts you could ever need. No idea where to start? Visit the shop and they can help you prepare a gift basket full of goodies. 

Lola Rue is a home decor shop but have a variety of seasonal trinkets and table decor that would make great gifts. They also have the best candle selection in town.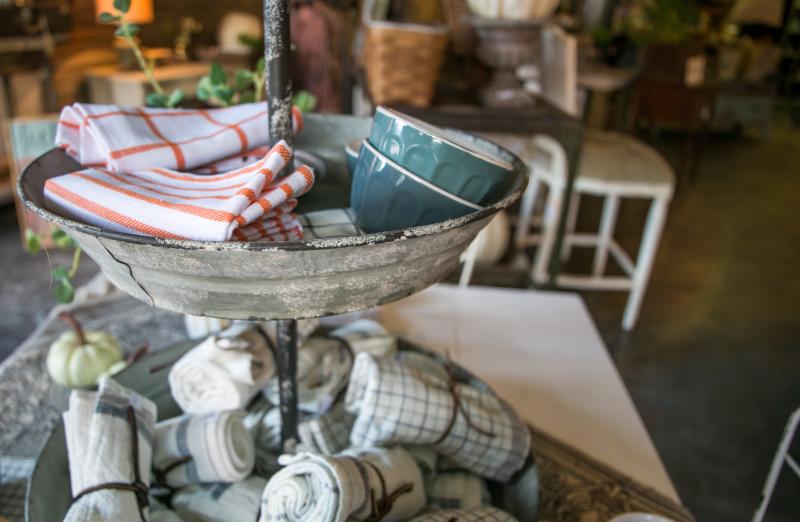 Local Ingredients
For fresh and local ingredients, look no further than the Bloomington Community Farmer's Market.  Bring your Thanksgiving ingredients list this Saturday and highlight the food from local farms in your holiday dishes. If you're charged with holiday decor, pick up a festive bouquet from one of the flower farms. 
The Butcher's Block and Smokehouse have been around for over 13 years and specialize in the highest quality butchered proteins, smoked meats, and freshest seafood. As you can imagine the holiday season is quite busy so give them a call or drop by to reserve your Thanksgiving turkey. If you want to skip the turkey this year check out the Smokehouse for BBQ by the pound. 

Sweets
There's no shortage of sweets in Bloomington. There are so many pie places in town we wrote a whole blog post about it. We've got our eye on some truffles from Blu Boy and pie from Feast. Rainbow Bakery has an assortment of vegan baked goods and some beautiful cakes perfect for your spread. Cloverleaf South has some tasty homemade pies as well. No matter the occasion, a cookie cake from Baked is ALWAYS a crowd pleaser.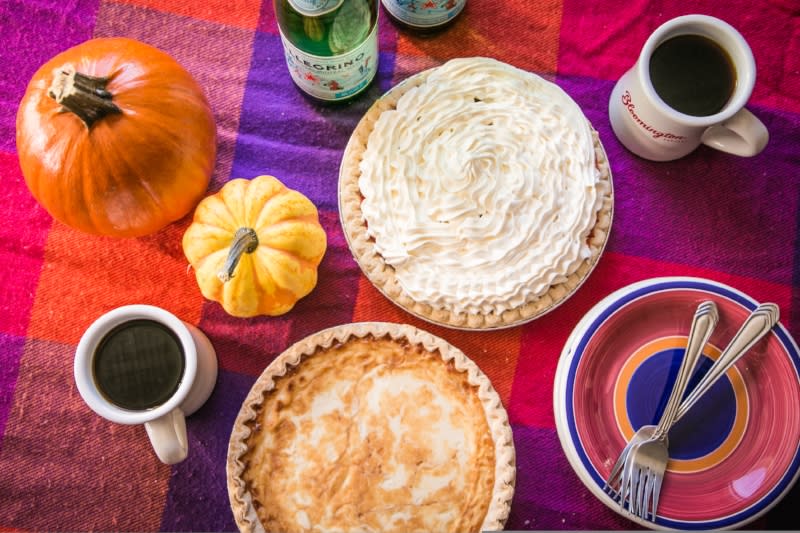 Beer, Wine, Spirits, & Hard Cider
Bloomington Brewing Co: Java Porter
This brew is highly anticipated all year long and is full of rich coffee flavor thanks to Brown County Coffee. This brew is perfect for chilly evenings with family and friends and a delicious dessert. Perhaps a slice of pie? 
Function Brewing: Gaussian Dunkelweizen.
This darker cousin of the hefeweizen gives you earthy, toasty, and chocolatey notes from the addition of dark malts.
The Tap: Tap-O-Lantern
100 pounds of your favorite gourd help bring out the flavors of fresh molasses baked pumpkin pie. A medium bodied amber ale packed with pumpkin spice and malt. Like pumpkin pie in a glass.
Upland Brewing Co: Latitude Adjustment
You may not think a tropical pale ale works for Thanksgiving but it pairs well with some coconut cake/creampie or sweet potato pie. Or maybe just a post-dinner beverage for hanging around the fire.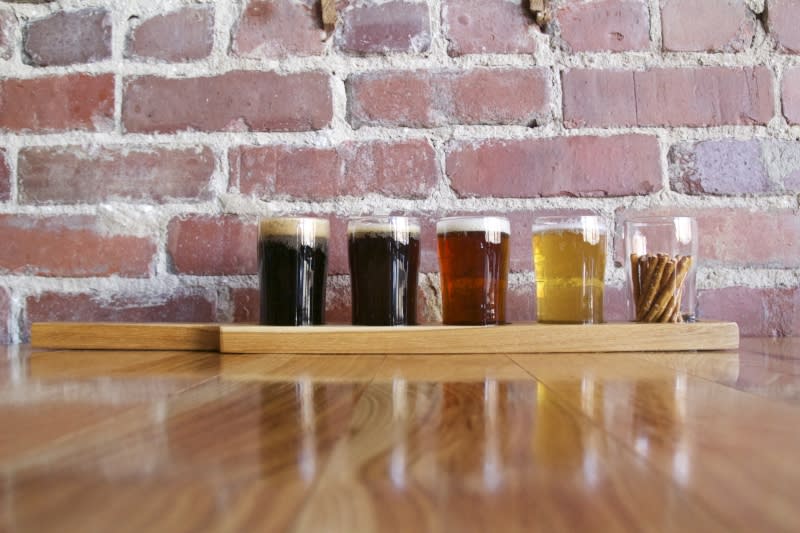 Oliver Winery: Apple Pie Wine 
It tastes just like its dessert namesake. Win Win.
Butler Winery: Terra Rosa Reserve
This port-like wine is perfect for after dinner sipping.


Cardinal Spirits: Your favorite spirit
You can't go wrong with any of the spirits from Cardinal Spirits. We're loving the recipe for Leftovers Punch with their vodka, cranberry juice, clove, orange and other fall flavors. Their seasonal spirit Nocino, is a walnut amaro and is made with walnuts from the co-founders family trees in Fort Wayne. Look out for this one on November 10. Photo credit: Cardinal Spirits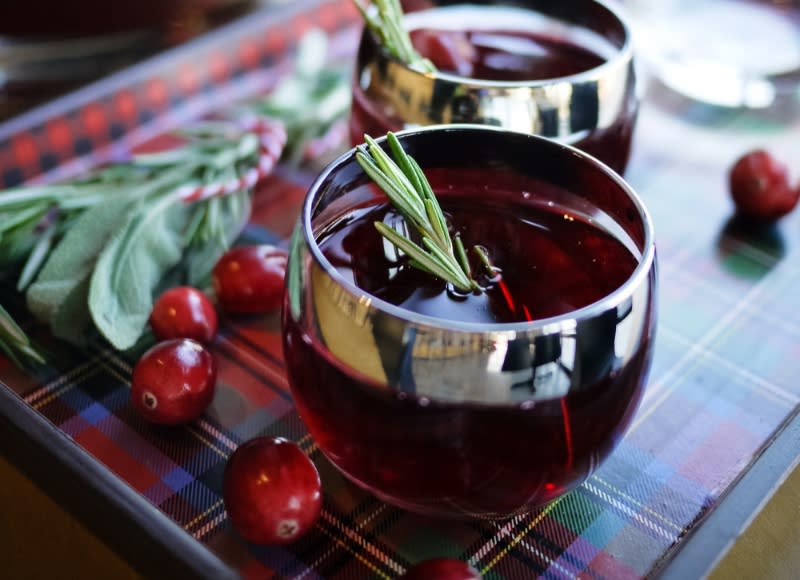 Oddball Fermentables - Cyser Punk
Ginger and cinnamon lead a medley of traditional cyser flavors. According to Oddball, this is the Ginger drink the other Gingers all look up to.  
Friendly Beasts - Cinnasloth
Sweet and toasty, this cider is perfect for lazy autumn days. A sweet cider flavored with cinnamon, it might just become your new favorite.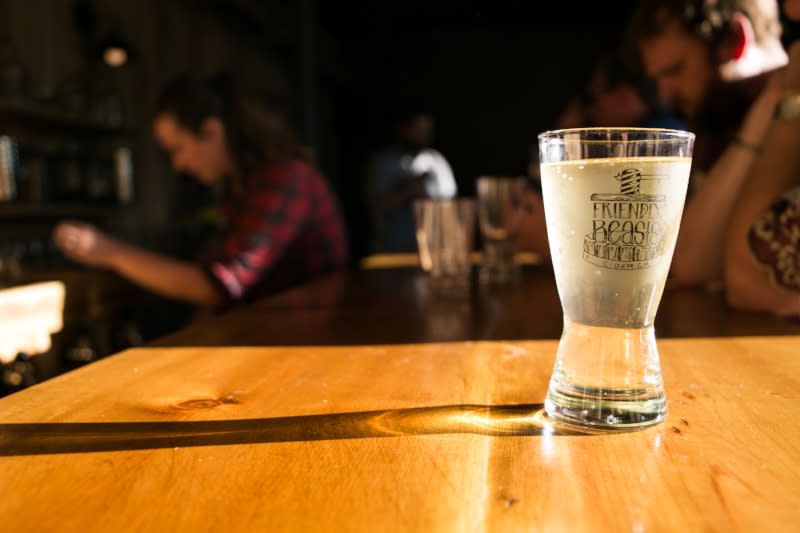 Coffee
Need a pick me up after all that delicious food? Bring some locally roasted coffee over. For cold brew, try Uel Zing. In the mood for a rich French press? Try Hopscotch Coffee or Needmore Coffee Roasters or Soma. 
Games
If you're having a big family get together, bring a game for some after dinner fun. The Game Preserve has all the classics plus some fun new games. We suggest the board game - Loaded Questions; it's sure to bring up some interesting conversations. Want to get out of the house? Take the whole family to the Enigma Puzzle House to see if you have what it takes to escape the puzzle room. 
If you don't want to cook, check out our list of restaurants open on Thanksgiving. Some take reservations on Thanksgiving so make sure to plan ahead!
Happy Holidays!