The Beer that Built Bloomington Brewing Company
Categories: Wine & Culinary
*Updated 3/20/2017
Guest post by Jeff Mease, co-founder and CEO of the Bloomington Brewing Co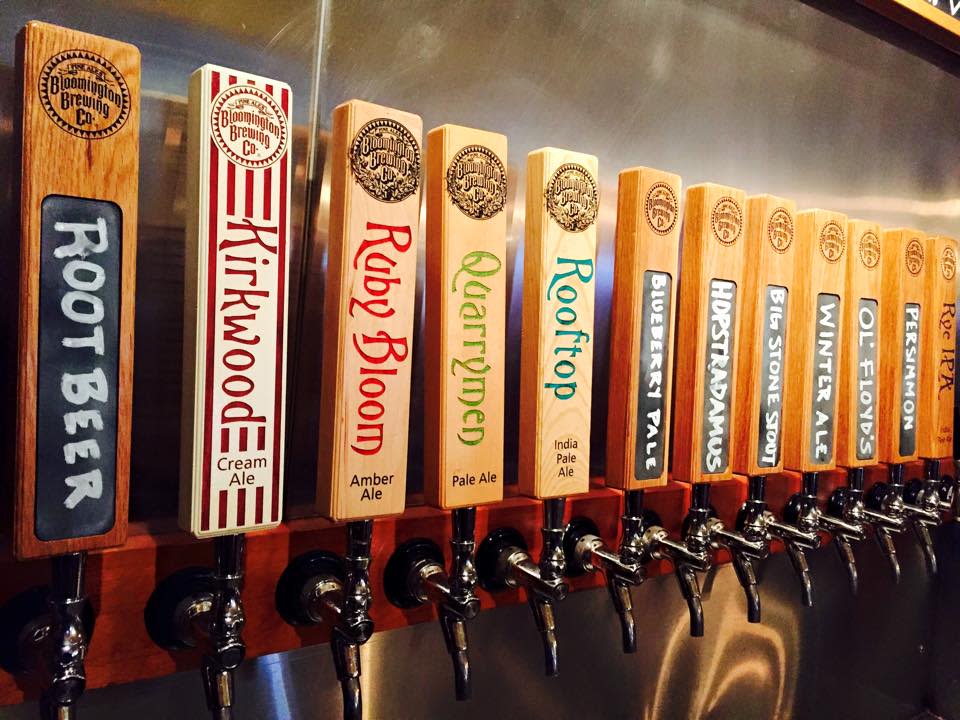 It was 1993 and most folks in Indiana had never heard of "craft beer". We had opened our restaurant, Lennie's, about four years earlier and we really enjoyed promoting interesting and unusual beers. At that time, "good beer" was largely import brands like Heineken, Red Stripe, Grolsch and Guinness, and Sammy Smith's, but we were starting to see beers produced by the early pioneers of the craft beer movement become available in Bloomington. Sam Adams, Pyramid and Sierra Nevada were new and exciting for our customers.
Lennie's was just beginning to turn the corner from being an infant enterprise. My partner Lennie and I, and our late partner Jeff Hamlin had decided that Bloomington should have its own brewery, and that we were the right people to create it. But that also meant finding a big chunk of capital, at least a couple hundred thousand dollars. With Lennie's barely starting to bring in more than went out and having opened two new Pizza Express stores in the last couple of years, we were tapped out at the banks. So we went to our lender of last resort, my father.
My father Howard had lent us the money for our first Pizza Express. While he always had an interest in food, I could count on my fingers the number of times I'd ever seen him with a beer in his hand. I'd been traveling--to the west mostly, for a couple years already, meeting brewers and visiting fledgling and established brewpubs in Portland, Eugene, San Francisco and Denver, and I'd always bring back beers in my carry-on (you could do that then), that few here had seen before. In my excitement I'd often share them with my somewhat reluctant father, who with my mom had retired to Bloomington. My father never shared my excitement or saw the future in craft beers that I did. For him, they were always too strong, too bitter, too dark, or too something. I couldn't convince him that they'd ever become anything more than a novelty.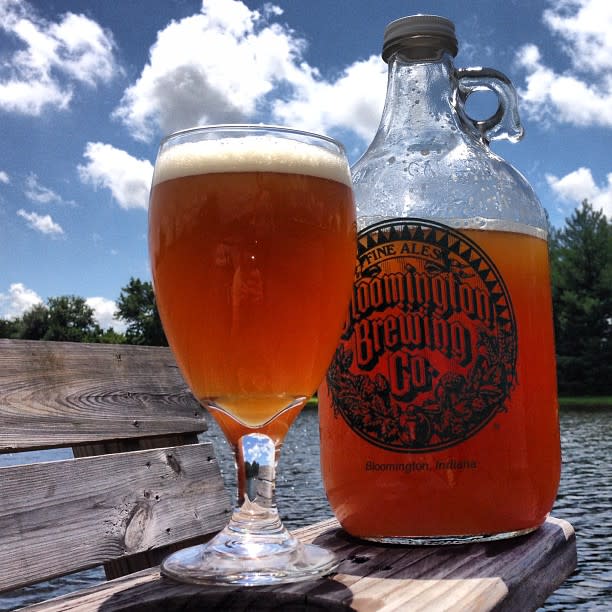 On one of my trips, I visited the New Belgium brewery in Ft. Collins, Colorado. New Belgium made a beautiful amber ale called Fat Tire and it had become somewhat of a phenomenon. You could find it on draft all over Colorado and even get it in the 22-ounce bottles. I loved the beer, the imagery, the flavor and the culture that the owners of New Belgium were creating. I brought a few bottles of Fat Tire home to Bloomington and cracked one with my father on a beautiful fall evening.
"Oh, now that's a beer that I like." He told me. "Could you guys brew a beer like that?" "Absolutely," was my reply. "Well that's something I could get behind," he said. And friends, that conversation was the real beginning of the Bloomington Brewing Company.
So we can raise a glass to Howard Mease and to Fat Tire for inspiring Ruby Bloom Amber...the beer that built BBC, Bloomington's first brewery.
The Bloomington Brewing Company is located within Lennie's at 1795 E. 10th St. Photo credit: Bloomington Brewing Company on Facebook
p.s. Tickets are now available for the Bloomington Craft Beer Festival, April 8 at the Woolery Mill!