Wednesday, September 28, 2011
The Spooky Side of Bloomington
Categories: Outdoors, Arts & Culture, Family Fun, Festivals, General
'Tis the season..for shrieks and spooks, ghosts and goblins... and candy, lots and lots of candy! We've compiled a handy list of all the fun Halloween related events happening in the Bloomington area throughout the month of October.
Pick your favorite Spooky B-town event and make your plans now!
Come on, you're not scared, are you?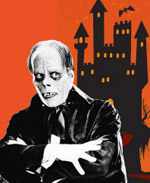 Haunted Houses: open throughout October
Baker's Junction Haunted Train
Fri. & Sat., 7-10 pm
Barn of Terror
Fri. & Sat., 8 pm - 12 am
Harrodsburg Haunted House
Fri. & Sat., 8 pm - 12 am
Family-Friendly Events
Great Glass Pumpkin Patch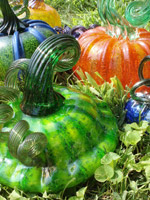 Courthouse Square, Oct. 15, 10 am - 3pm
Little Monsters Gallery Art Show
Blueline Gallery, Oct. 16-31
Trick or Treat Trail
RCA Park, Oct. 22, 1-4 pm
Dennis James hosts Halloween
IU Auditorium, Oct. 27, 7:30 pm
Festival of Ghost Stories
Bryan Park, Oct. 28
Halloween at Lake Monroe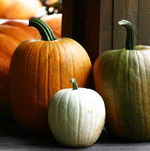 Paynetown Campground, Oct. 29
Safe Halloween
College Mall, Oct. 29, 6-8 pm
Skate & Scare
Frank Southern Ice Arena, Oct. 29, 7 - 9 pm
Spooky Paper-Making
Twisted Limb Paperworks, Oct. 30 & 31
Halloween Family Fun Fest
Mathers Museum, Oct. 31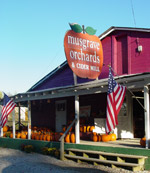 Pumpkins!
Freeman Family Farms
Fri. 4 - 7 pm; Sat. 10 am - 8 pm; Sun. 12-5 pm
Oliver Winery
Mon. - Sat. 10 am - 6 pm; Sun. 12-6 pm
Musgrave Orchard
Wed. - Sun., 10:30 am - 6:30 pm
Great Bloomington Pumpkin Launch
Hilltop Garden & Nature Center, Nov. 5, 12-4 pm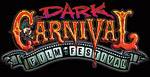 Adults Only
Dark Carnival Film Festival
Buskirk-Chumley Theater, Oct. 21-23
Haunted Hoosier History Overnight
(Kids 12 and up welcome on the tour portion of the event only with a parent.)
Please RSVP by Oct. 7th.
Monroe Co. History Center, Oct. 22, 6 pm
Halloween Horror Burlesque
Jake's Nightclub, Oct. 29, 10 pm & 12 am
Rocky Horror Picture Show
Buskirk-Chumley Theater, Oct. 29, 7:30 & 11:30 pm