Wednesday, March 30, 2016
The Various Levels of Little 5
Categories: Indiana University
The Little 500 bicycle race is an iconic event for IU and Bloomington, melding together history, intense sports competition, passionate fans, and a fair amount of partying. Whether you want full-immersion or just a view from the outside, we've got some suggestions for how to enjoy Little 5 weekend. I've broken it into three levels, with a descriptor to identify each group: Celebratory (high-level participation), Energetic (mid-level participation), and Chill (low-level participation).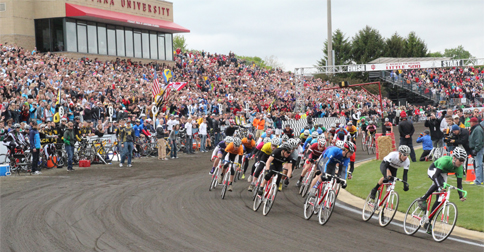 Celebratory
Little 500 Men's Race - Obviously actually being at the race is the most active participation, but I'm specifically mentioning the men's race because it's a little more rowdy. It's still fun for those not wanting to sit in the middle of the fraternity house fans, but if you want the full experience, dive right in the middle. The race is on Saturday at 2pm.
Phunk Nastys & Jake Dodds - This concert is solely intended for the college-aged (or slightly older) crowd, who will be out in full force at all the bars on Saturday night. The show at the Bluebird starts at 9pm and the bars stay open until 3am, so if you want to take it all in, this is the night to do a pub crawl, and it should include a stop at the Bluebird.
Flosstradamus -  This electronic dance music duo from Chicago is the official performer for the Little 500 Concert. They'll take the stage at 8:30pm on Saturday at Memorial Stadium, right after the Cream & Crimson football game. Tickets go on sale April 1.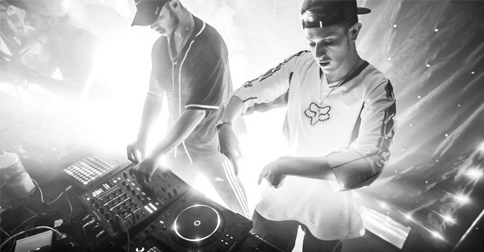 Energetic
Little 500 Women's Race - This is no slight against the women -- their race is just as competitive and fun to watch, it's just not quite as wild in the stands. The race is on Friday afternoon at 4pm also at Armstrong Stadium.
Cream & Crimson Football Game - There are sure to be a few Little 5 fans at the game and possibly tailgating, but for the most part, this will be a pretty family-friendly event and a lot of fun. It's starts at 7pm on Friday, which means some of the game will be played under the lights at Memorial Stadium, which is always cool. The Flosstradamus concert will start at 8:30, so if you're not staying for that, you'll want to high-tail it out of there before things end up in the Rowdy category.
Food Truck Friday - There are now two food truck events on Fridays -- at the Chocolate Moose and now also at Smith's Shoe Center -- so the options for grabbing some really great grub from a wagon are plentiful. These events are always bumping, with a mix of locals, families, college students and just about every other demographic available in Bloomington (which is a lot). Live music adds to the festive atmosphere.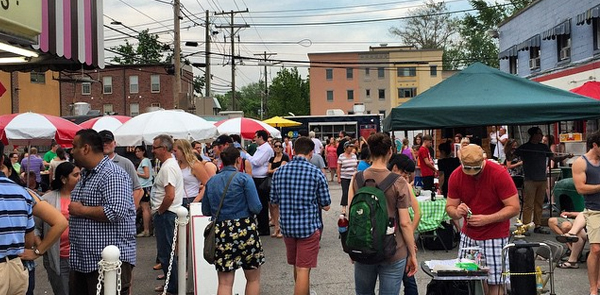 Dave Rawlings Machine - This Nashville, TN based bluegrass band starring Dave Rawlings and Gillian Welch will be fiddling and strumming like crazy at the Bluebird on Friday night at 8pm. But with other house parties and pop music happening elsewhere, you don't have to worry about much of the rowdy crowd being there, just enough downtown activity to give you a bystander's view.
Chill
IU Baseball vs. Iowa - The Friday game starts at 6:05pm and the Saturday game is at 2:05pm, so you might encounter a few wild fans just leaving the women's race or heading to the men's race, especially since the gorgeous Bart Kaufman field is so close to the entrance to the race track. But the timing also means they won't be coming to the games. There's also a game on Sunday at 3pm which is sure to be void of wild partiers sleeping it off.
Oklahoma! - I can't think of anything less Little-5ish than the Broadway show Oklahoma! And for many people, that is just absolutely perfect. This classic Rogers & Hammerstein musical will be performed by the renowned Jacobs School of Music at the Musical Arts Center on Friday and Saturday at 7:30pm, plus a Sunday matinee at 2pm.

A few more tips
Avoid trying to get delivery from Pizza X. It ain't happening. But you should try an upscale pizza place like King Dough.
The liquor stores will be bonkers. Instead, head to a local brewery and get a growler of the good stuff. Or go to Cardinal Spirits for a classy cocktail.
Traffic won't be too bad, but there will be a lot of people walking (and some stumbling) so please be on the lookout for pedestrians. And if you need a cab, give yourself some extra time -- they'll be busy tonight.
No matter where you go this weekend, you're going to encounter revelers. Most of the time it's pretty hilarious, and might just remind you of your own crazy college days. It might even incite you to relive them. Or you might run like an Olympic sprinter in the other direction. Either way, you've got options to enjoy a beautiful April weekend in Bloomington.