The #VisitBtown Photo a Day Challenge
Categories: Family Fun, General, B-town Giveaways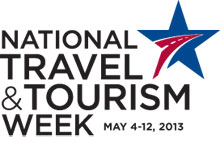 Each year in May, along with other tourism organizations around the country, we celebrate National Travel & Tourism Week. This year, that's May 4-12, but we've decided to celebrate all month long with a fun photo sharing challenge for our friends on Instagram. If you're not on Instagram, feel free to post your photos to our Facebook Timeline or send them to @VisitBtown on Twitter! 
We get to show the world our favorite things about Bloomington every day. During the month of May we'd like to see the things you love about Bloomington! The #VisitBtown Photo a Day Challenge asks residents and visitors alike to share their favorite things around Bloomington, based on a list of 31 words or phrases - one for each day of the month. Participate all month, or only the weekend you're in town - it's up to you. Photos do not have to be taken in Bloomington to be eligible to win, but they should make us think of Bloomington in some way.
We've created a fun list of words or phrases that remind us in some way of Bloomington. On the designated date for each phrase, post your photographic interpretation on Instagram using the hashtag #visitbtown and the specific word or phrase for that day.
We'll award a minimum of one prize for each day and regram those winners, based on our favorite interpretations of each word or phrase, so please be creative! 
Here's the official list. Good luck and have fun!