Thursday, February 14, 2013
Ticket Giveaway: Unknown Mortal Orchestra
Categories: Live Music, B-town Giveaways
The fine folks over at Spirit of '68 Promotions are working hard to bring great musical acts to the Bloomington area. This time, they're bringing in Unknown Mortal Orchestra, a Portland based band whose latest album was just released earlier this month. That new album signals the solidification of Unknown Mortal Orchestra's position as an infinitely intriguing, brave psychedelic band; unafraid to dig deeper and hit harder than the rest to lock into their intoxicating, opiate groove and bring rock'n'roll's exaggerated myths to life.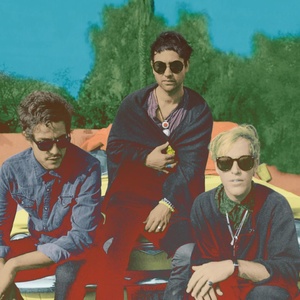 Unknown Mortal Orchestra will bring their unique sound to The Bluebird on Friday, March 8. Doors open at 8 pm and the music starts at 9 pm. Accompanying Unknown Mortal Orchestra on the stage for this show will be opening acts Foxygen and Wampire. Don't miss this opportunity to see fresh, new, live music at one of Indiana's best known nightlife hotspots, for only $12!
Two of our lucky blog readers will be attending this show on us - that's right, we're giving away tickets, and all you have to do to enter is leave us a comment and tell us about a great past experience you've had at The Bluebird (or, if you've never been, tell us why you'd like to go). That's it - no strings attached. A winner will be chosen randomly from all comments received and notified via email on March 1.