Top 10 Events in Bloomington for June, 2016
Categories: Arts & Culture
Once we get over the monumental weekend that is IU Graduation, the town takes a nap for a few weeks. But by June, when the weather is more dependable and the traffic is wonderfully minimal, Bloomington is ready to party. There are tons of events going on, but here are approximately 10 of the biggest. Click on the pictures to learn more. To find out about everything that's going on, check out our Events Calendar.
Limestone Month
Limestone has been an important part of the culture of this area for over 100 years. Each June is Limestone Month, when we celebrate this workable stone and the impact it has on the world with special events that provide a more in-depth look at its geology, industry, and artistry. A reception at the Ivy Tech John Waldron Arts Center kicks off Limestone Month on June 1. Guided walking tours that highlight the architecture of the beautiful IU campus will take place on Friday, June 3 and 10. Tour an old quarry at McCormick's Creek State Park on Saturday, June 4 to learn about the geologic makeup of the stone, or take a tour of an active quarry on Saturday, June 25 to hear about the process of quarrying limestone. Learn to carve in hand carving classes for all skill levels at the 20th annual Limestone Symposium, June 5-25.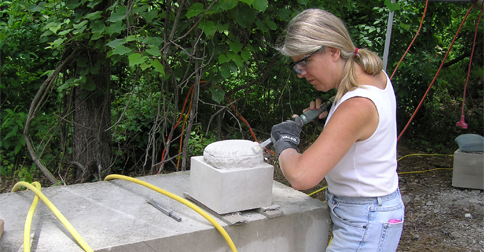 Limestone Comedy Festival
Take in a long weekend of some of comedy's most popular current voices at the Limestone Comedy Festival, June 2-4 in downtown Bloomington. It's a stand-up and podcast festival at venues like the Buskirk-Chumley Theater, the Comedy Attic, and the Back Door. This year's festival will feature Bobcat Goldthwait, Doug Benson, Beth Stelling, Andy Erickson, Michelle Wolf, Mike MacRae, and more than 50 of the nation's best comedians.
Comedy is big in Bloomington. There's an abundance of local talent and nationally known comedians come to town on a regular basis, thanks in large part to our local comedy club, the Comedy Attic, which has been named one of the top 10 comedy clubs in the country by USA Today and Travel & Leisure. Check out our interviews with club owner Jared Thompson and local comedian Jon Hancuff, including a recent video of Jon's standup.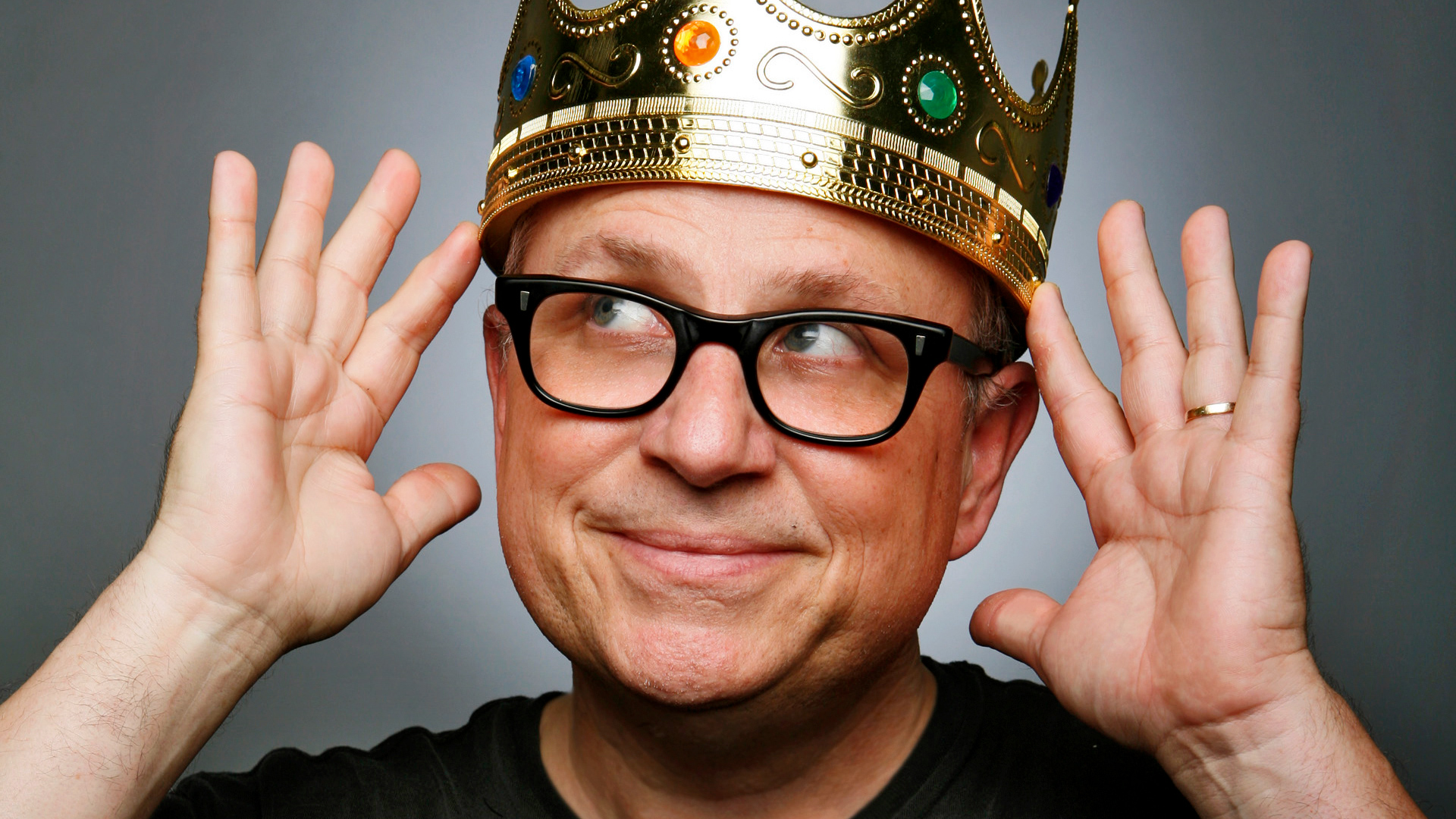 Bloomington Open Studios Tour
The annual Bloomington Open Studios Tour invites art lovers into the studios and work spaces of local artists. The tour takes place June 4th and 5th and features more than 40 artists of all media. Guests can watch artists demonstrate their creative processes in their own studios, and there's no cost to attend. The classic printed guide and new app help you find your way and experience the event on a deeper level. Many artists will have pieces available for purchase.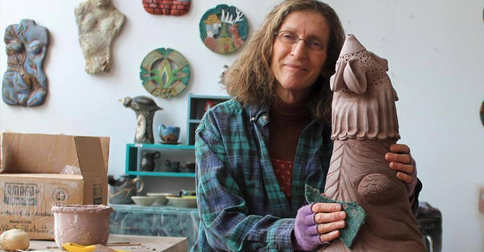 The King's Critique
The King's Critique presents a storybook world in which the king appoints himself head theater critic of his entire empire. This playful comedy finds unlikely allies amongst the performers, banding together to fight this despotic bullying and bring laughter to the kingdom. IU Summer Theatre's "Premiere Musical" proudly celebrates new voices in musical theater.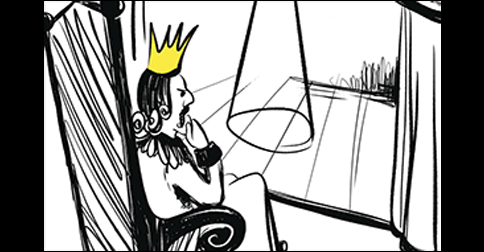 USA International Harp Competition
Founded in 1989 by world-renowned harpist and teacher Susann McDonald, the USA International Harp Competition is held every three years at the IU Jacobs School of Music. The 10th Anniversary Competition takes place June 8-18, and is open to harpists of all nationalities between the ages of 18 and 32. This is one of the world's premier harp competitions that has launched many young careers, and it's a one-of-a-kind experience for audiences.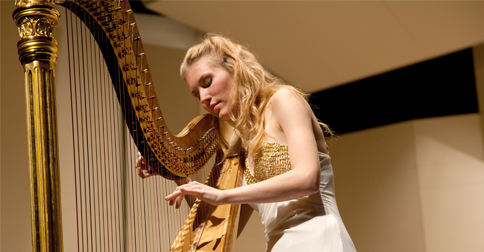 Taste of Tibet and Open House
Gaden KhachoeShing Monastery is a Buddhist monastery built with blend of traditional monastic architectural and western design based on concepts of sustainable development. The monastery has one of the largest collections of Tibetan Thangkas (paintings) and mesmerizing 18-foot gold statues of the Buddhas. On June 11, visit this beautiful facility for a free guided tour. Taste of Tibet begins at 6pm (RSVP requested) for a suggested donation of $15 and includes authentic traditional Tibetan vegetarian and non-veg delicacies such as momos, Pingsha, Alu khatsa, famous hot sauce, and Tibetan butter tea prepared by the monks. All the meals are prepared in monastic style.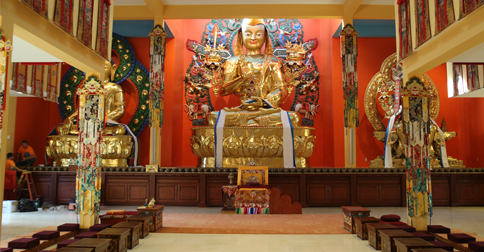 M. Ward
Portland-based M. Ward returns to The Bluebird on June 13 with a stunning new album, More Rain, for release on Merge Records on March 4, 2016. Ward has released a string of acclaimed solo albums over the past several years, along with five LPs with Zooey Deschanel as She & Him and a 2009 collaborative album with My Morning Jacket's Jim James and Bright Eyes' Conor Oberst and Mike Mogis under the moniker Monsters of Folk.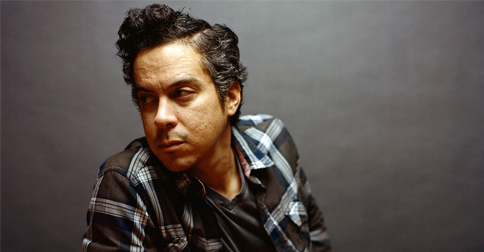 Murder Ballad
Sara's life is perfect, until an old flame reappears, threatening everything she treasures in this explosive rock musical. Beer & Wine bar. Late night performances. It's Cardinal Stage Company like you've never seen it before. Performances take place Wednesdays through Sundays, beginning June 17 through July 3, at the Ivy Tech John Waldron Arts Center.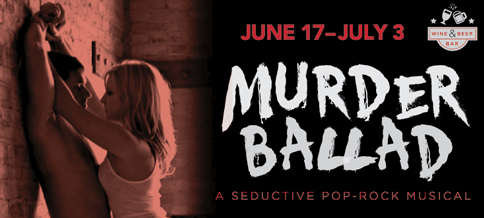 Taste of Bloomington
Taste of Bloomington is one of the city's most memorable annual events. With dozens of the top local restaurants, wineries and breweries, and food trucks, Taste is perfect for foodies, beer snobs, families with kids, and people who like to eat. Live music accompanies this food extravaganza, including the headlining act, country music star Jake Dodds. Bring your appetite to Showers Common on June 18 from 3-11pm, and make a day of it by visiting Arts Fair on the Square earlier in the day, where you can visit artists' booth and purchase all sorts of incredible artworks from the region.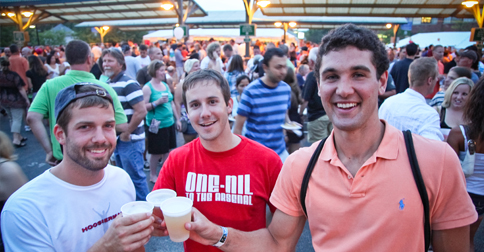 Star Wars & More: The Music of John Williams
Iconic film score composer John Williams has written the themes for Star Wars, Harry Potter, Jurassic Park, and more. The IU Summer Philharmonic will perform many of his compositions on June 28 as part of the IU Summer Music series, lead by renowned guest conductor Stuart Chafetz.