Top 10 Prettiest Spots on the IU Campus
Categories: Indiana University
For a campus that's consistently ranked among the most beautiful in the country, how can we possibly narrow down the list to the top 10? You're right, we can't. So here are 10 gorgeous spots on campus that run the gamut from well-known favorites to hidden gems, but we know it's not exhaustive. Please share your memories and other favorites in the comments!
10. The Greenhouse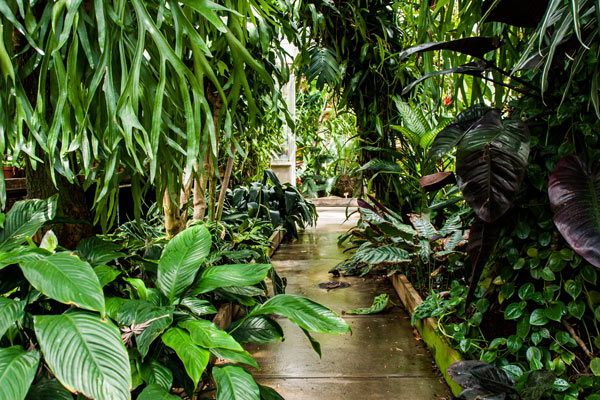 It's probably one of those buildings you've passed a thousand times before, but next time you're nearby, swing in for a stroll (and be prepared for the heat).
9. Beck Chapel
Walk into this interfaith sanctuary and you can't help but feel more relaxed. The stained glass windows and simple organ make you feel like you're transported to your happy place, not in the middle of a bustling college campus.
8. The Kelley School of Business -- Graduate & Executive Education Center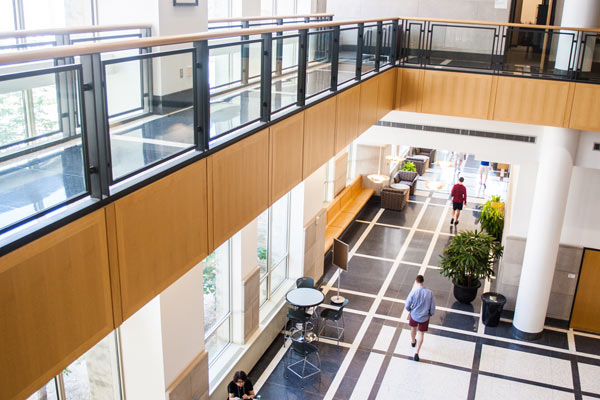 There's all kinds of architecture on this campus, and while the exterior boasts plenty of Indiana limestone, the modern interior is all about open spaces and natural light.
7. Jordan River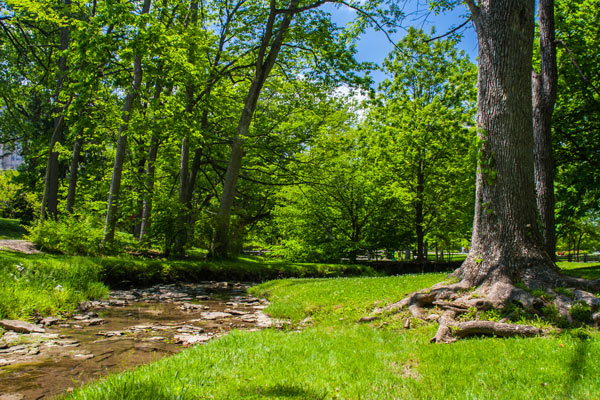 This pretty little creek cuts through campus, running by the IMU and Dunn Meadow and beyond. It's the perfect place to sit and rest a spell, practice your drawing skills, or creekstomp like a carefree kid.
6. Fall, anywhere on campus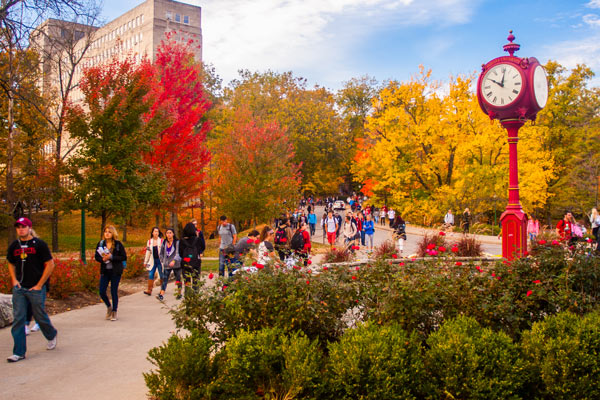 Fall is just gorgeous here, and any spot on campus is made more perfect by the brilliant colors and cool weather. The red clocks are particularly iconic.
5. IMU Armchair Room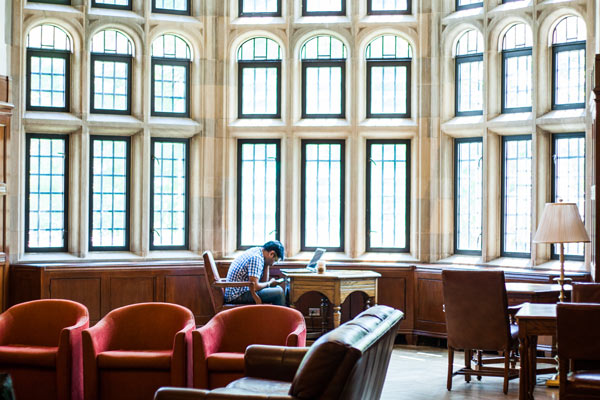 It's the room at the Indiana Memorial Union with tons of leather armchairs, a piano, a fireplace, and that warm fuzzy feeling like you're in your grandfather's study.
4. Rose Well House
Specifically, the Rose Well House in the fall. It's lovely year round, but this little gazebo set back from Indiana Ave. at Kirkwood is a little nook of paradise. Unofficial legend says that every IU student needs a kiss at the Rose Well House. You don't want to mess with legend.
3. MAC during a performance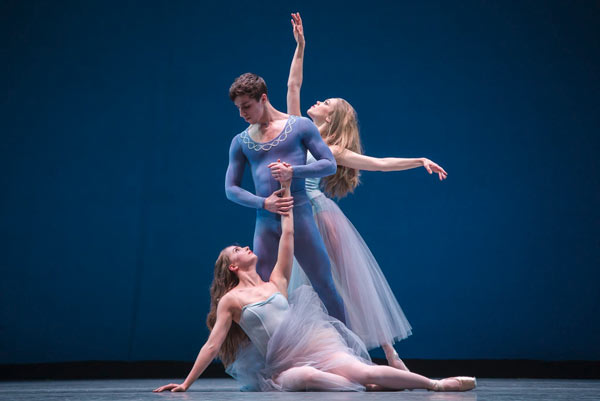 The IU Musical Arts Center is a sight to behold any day of the week, but when an opera or ballet is going on, it's just breathtaking.
2. Sidney & Lois Eskenazi Museum of Art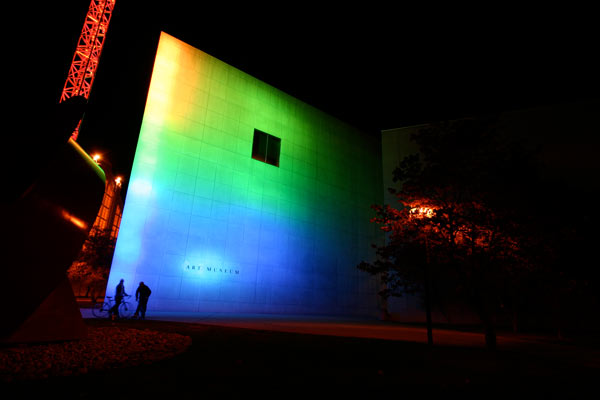 Formerly known as the IU Art Museum, this building is beautiful inside and out. The Light Totem at night makes it particularly stunning.
1.  Sample Gates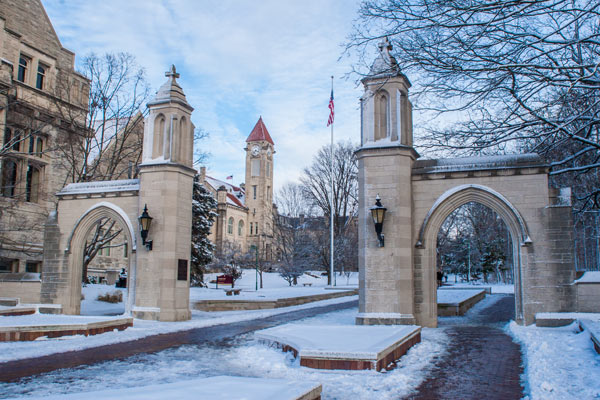 This landmark that welcomes downtown pedestrians to campus has become a symbol of IU's campus, and its beauty. Take a stroll through these towering gates and you'll instantly become a Hoosier.