Thursday, August 18, 2016
Top Events in Bloomington for September, 2016
Fall is a busy season in Bloomington! From IU Football to Performing Arts, to Fall Festivals to comedy shows there is so much to do in September. Summer may be over but there is still lots of fun to be had in Bloomington. 
Lotus World Music and Arts Festival
Indiana's premier world music and culture showcase, Lotus World Music and Arts Festival returns to downtown Bloomington for its 23rd year, September 15-18. This year's performers hail from Israel, Mongolia, Cuba, and more, making Lotus Fest a unique celebration of people and cultures. Global acts take the stage starting Thursday night and continue through Saturday at several venues downtown. There is plenty of fun for the little ones too. Enjoy Lotus in the Park for live music, hands-on arts and crafts, interactive workshops and more. Better yet, it's free! Celebrated Bloomington chef, Dave Tallent, is curating a globally inspired food truck village this year so come hungry! Food trucks from Louisville, Indianapolis, and Bloomington will offer diverse dishes ranging from Indiana cuisine and Pueblo-style Latin American fare, to traditional comfort food. If you're traveling to Lotus Fest from out of town, take advantage of some special hotel deals for Lotus attendees.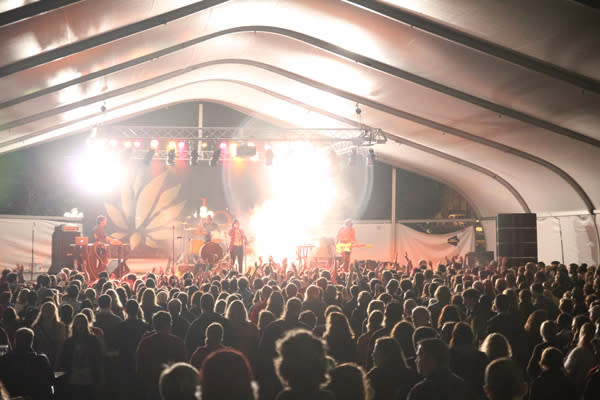 Indiana Balloon Festival
The sky will be all aglow again this year at the Indiana Balloon festival. The festival will feature 20 balloons, a car show, cornhole tournament, fireworks, live music, and more! You can even take a tethered ride to get a bird's eye view of the festival. The Night Glow is not to be missed, when the balloons light up the sky at dusk. The Indiana Balloon Festival is September 9-11 at the Monroe County Fairgrounds. Read more.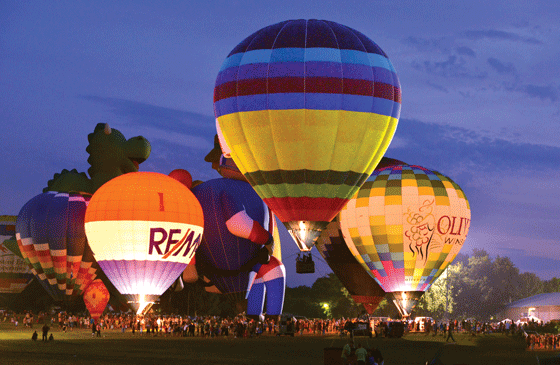 IU Football
Summer is fading, the students are back, and that means it is time for Hoosier Football! IU takes on the Ball State Cardinals on Saturday, September 10th at Memorial Stadium. Head to the Rock to cheer on the Hoosiers, and take part in all the pre-game festivities, like tailgating in Hoosier Village. Do you have your hotel rooms for this season? Check out the variety of lodging options in Bloomington. Want free tickets to the game?  Enter to win two tickets to a home game in our IU Football Giveaway! Winners will be drawn for the first three home games on August 22.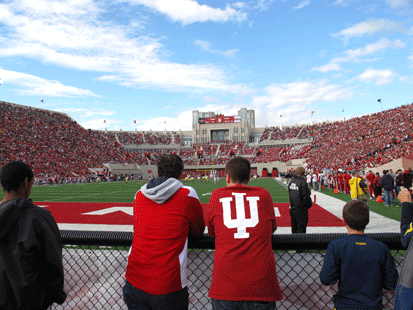 Beck at IU Auditorium
The legendary IU Auditorium has a long history of hosting famed acts in both music and theater and for the first time in 14 years, multi-Grammy Award winner Beck is coming back to Bloomington! In celebration of his newest release, "Wow," Beck will rock the IU Auditorium on September 22 at 7:30pm. Read more.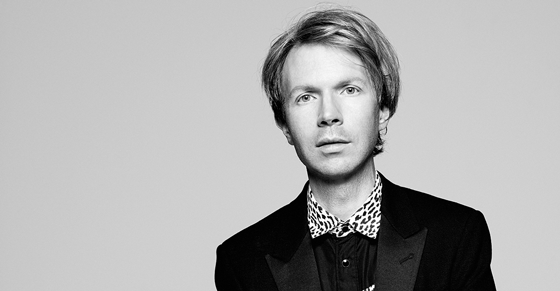 Hasan Minhaj at the Buskirk Chumley
Hasan Minhaj: Homecoming King, is the theatrical debut of humorist and The Daily Show correspondent Hasan Minhaj. This story of the "new brown America," is based on true events from Minhaj's first generation Indian-American experience. Navigating between two worlds, it follows Minhaj's arrival in the US, meeting his sister, interracial love, racism, bullying, and his family's quest to achieve the elusive American Dream. Enter our Buskirk Chumley ticket giveaway for your chance to win two tickets to this show!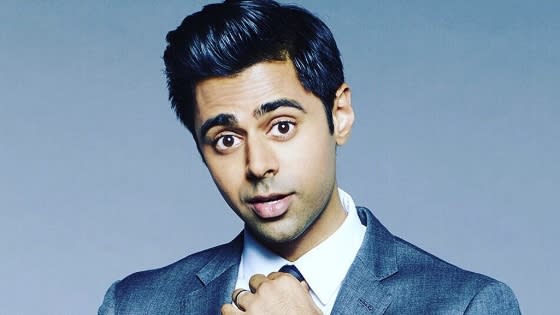 Quarry Festival of Books
Join Indiana University Press and Bloom Magazine in Dunn Meadow to meet over 25 authors of fiction and general interest titles with more than 100 individual books available for purchase. A kids' booth and coloring activities will celebrate the release of Color Your Campus: Indiana University, a new adult coloring book featuring the IU Bloomington campus, illustrated by Bloomington local and IU graduate, Melissa Mueller. The first 100 book purchasers will receive a complimentary copy of The Little 500: The Story of the World's Greatest College Weekend. Read more.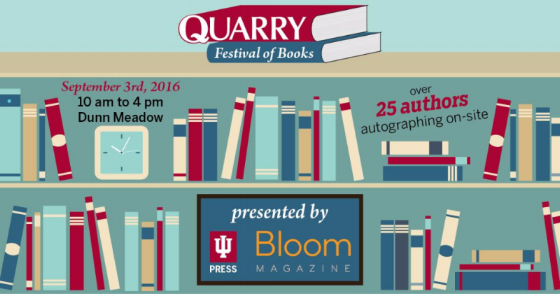 Rent at IU Auditorium
This Pulitzer Prize-winning musical returns for its 20th anniversary! Follow a year in the lives of seven friends living in New York's East Village who learn to follow their dreams without selling out. Read more.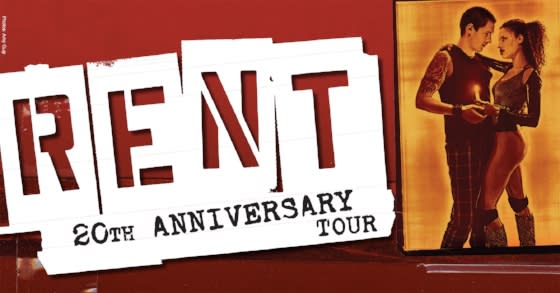 Cardinal Stage Co.'s Baskerville
Cardinal dons its deerstalker cap for the spooky, mischievous Baskerville: A Sherlock Holmes Mystery. This wickedly fun take on Sir Arthur Conan Doyle's most popular mystery features five versatile actors playing dozens of roles in the madcap style of The 39 Steps. Read more.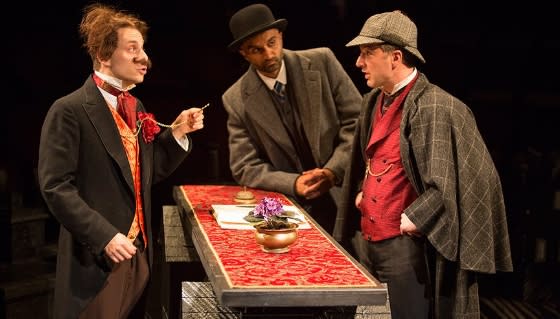 Gallery Walk
Come on downtown to the Bloomington Entertainment & Arts District for a look at what is new and different! Click here to see all of our unique galleries in downtown Bloomington.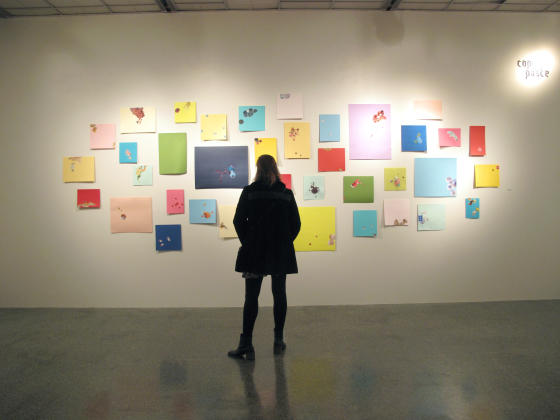 30 Day Mourning Period
30 DAY MOURNING PERIOD is this season's Reva Shiner Comedy Award Winner and will be showing at the Bloomington Playwrights Project from September 23 - October 8. Overview: Larry, Susan and Craig are locked in mind-numbing sales jobs that are slowly draining each of them. But everything changes when their boss, Mr. Clybourne, kills himself one morning, and their company grants the office a 30-day "mourning period" with no sales goals, no dress codes and no corporate oversight. With a newfound freedom and an unbridled sense of adventure, the three thrust themselves into their own tale of rebellion, and over the course of their mourning period they build a castle out of office supplies, encounter an army of rats, fight with water balloons, drink excessive amounts of tequila, discover meaning in their previously meaningless monotony and ultimately attempt to right the wrongs of their company's impersonal policies in their own makeshift revolution.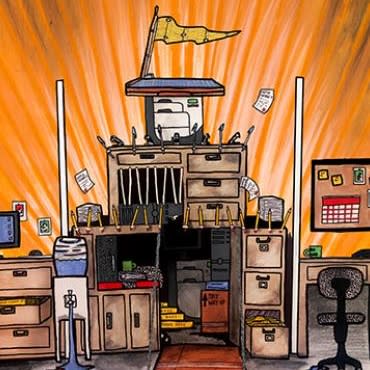 Monroe County Fall Festival
The Monroe County Fall Festival is held in nearby Ellettsville each September. The popular three-day event attracts more than 50,000 people and has something for everyone with a variety of exhibits, a spectacular parade, queen contest, kids' day, craft vendors, lots of great food and wholesome family entertainment.