Top Events January 2017
2017 is here; can you believe it? There is so much to do in Bloomington even in the middle of winter. We've rounded up the best events in January so you can get to planning your next Bloomington getaway.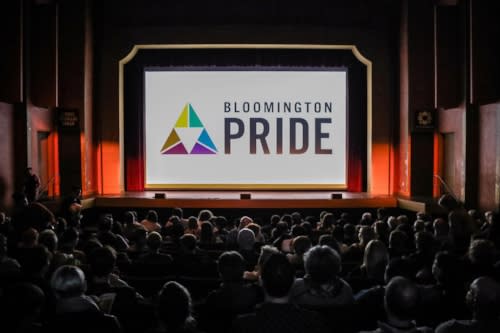 PRIDE Film Festival
Bloomington PRIDE Film Festival brings together feature-length and short films, live performance, lecture, and public participation events exploring the lives of the LGBTQ+ community. In its 15th year, PRIDE continues to celebrate diversity with the goal of advocating community-wide attitudes of awareness and acceptance. Read more.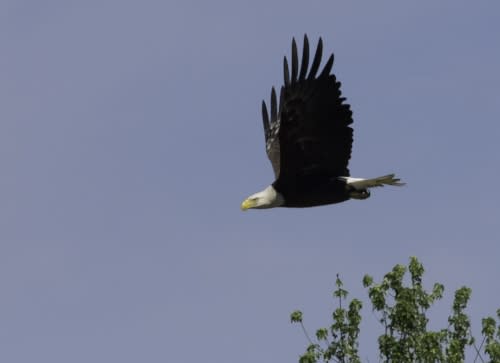 Did you know Monroe Lake was the site of Indiana's Bald Eagle reintroduction program? In the 30 years since, Bald Eagles have survived and thrived, becoming our lake's signature bird. Eagles Over Monroe explores the lives of eagles and other raptors and gives visitors the opportunity to learn about recent research, explore bird biology, and meet live raptors. Read more.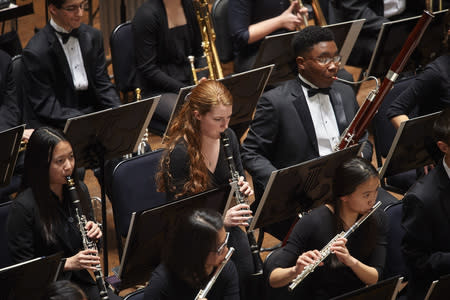 The Cleveland Orchestra
Experience an evening with The Cleveland Orchestra at the IU Auditorium this January. Known for their sophisticated yet innovative musical performances, their show will include Tchaikovsky's Piano Concerto No. 2 in G Major, Opus 44 and Sibelius's Symphony No. 2 in D Major, Opus 43, and will feature Yefim Bronfman on piano. Read more.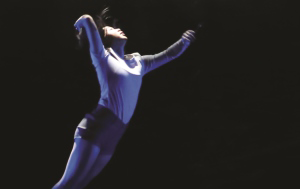 Roots to Wings, Jan. 13-15, IU Theatre
The Contemporary Dance Winter Concert is a collection of choreographed pieces by Guest Choreographers and IU Faculty Selene Carter, Nyama McCarthy-Brown, and Elizabeth Shea.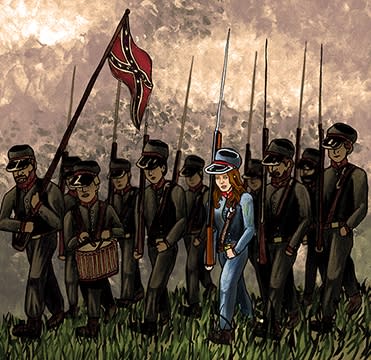 Row After Row, Jan. 27-Feb. 11, Bloomington Playwrights Project
Historical accuracy is paramount to Cal and Tom, two hardcore Civil War re-enactors, fresh off their latest Gettysburg battle. But their accuracy is compromised when they're joined by a soldier with a less than authentic confederate uniform…and the wrong gender. Directed by David Anspaugh, ROW AFTER ROW is a dark comedy about choosing your cause and finding your courage.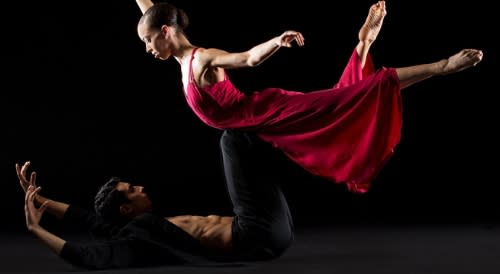 Dance Theater of Harlem, Jan. 28, IU Auditorium
Classical ballet, completely reimagined. See power on pointe when Dance Theatre of Harlem performs at IU Auditorium. Founded in 1969 by Arthur Mitchell and Karel Shook, Dance Theatre of Harlem is considered "one of ballet's most exciting undertakings" (The New York Times). This multicultural dance ensemble is known for its thrilling performances that challenge preconceived notions of traditional dance and bring new life to the art form of classical ballet.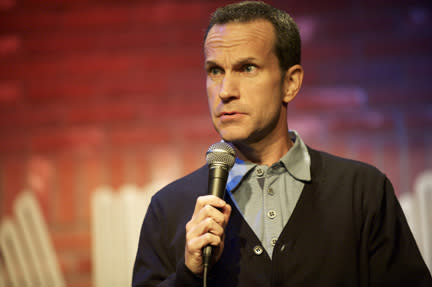 Jimmy Pardo, Jan. 27-28, The Comedy Attic 
A seasoned veteran of comedy clubs and late night television, Jimmy Pardo has appeared on such shows as "The Tonight Show", "Conan", "The Late Late Show" and his own half hour special on Comedy Central. Jimmy has recorded three comedy albums: "Uno," "Pompous Clown" and 2013's "Sprezzatura," which Entertainment Weekly named one of the 5 Best Stand-Up Albums of the year. See him live at The Comedy Attic this month!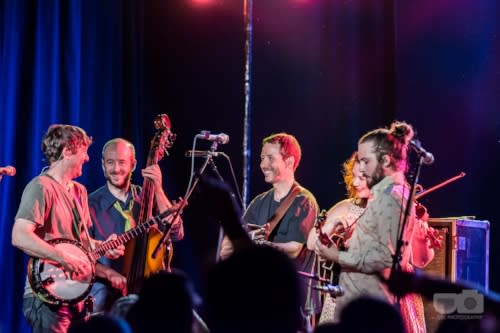 Yonder Mountain String Band, Jan. 19, The Bluebird 
For nearly 17 years, Yonder Mountain String Band has redefined bluegrass music, expanding the traditional acoustic genre beyond its previously established boundaries by steadily pushing the envelope into the realms of rock n' roll and improvisation.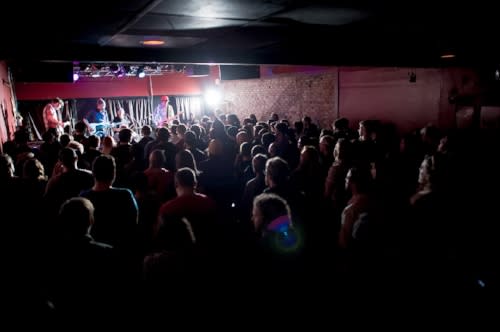 Hiss Golden Messenger, Jan. 26, The Bishop
Country rock band from Durham, North Carolina takes the stage at The Bishop later this month. About their most recent album: " Through the spring and summer, while traveling and when I was off the road and at home in Durham, I wrote about love—the teaching kind and the destroying kind— and about movement, and being moved, really and truly moved. I wrote about our responsibilities to our brothers and sisters—of blood and the road—and how easy it can be to abdicate those responsibilities at the slightest threat of bad weather. I reckoned with things that I couldn't see, but I could feel; and in so feeling begin to under- stand as real to me and those whom I love. I carried my piece of the fire, or tried to. The heart is a beautiful vessel, prone to failure and breathtaking acts of grace. An impermanent, permeable thing, lovely for its changeabil- ity, blameless for its fallibility. It's hard to even begin to conceive of how to measure our boundaries. Heart Like a Levee is my taking stock of my universe, my span, my inventory, my leave-taking and return over back roads so blue they look black until the dawn." - M.C. Taylor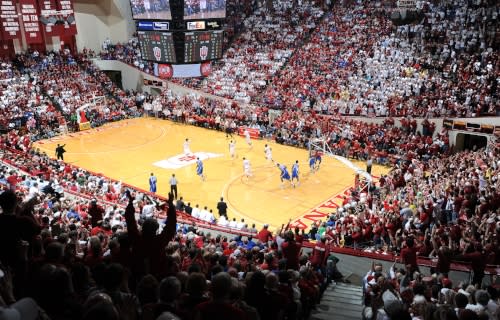 IU Women's Basketball vs Purdue, Jan. 19, Simon Skjodt Assembly Hall
IU Wrestling vs Minnesota, Jan. 22, University Gym