Try something new: Make natural soap with the experts
Categories: Family Fun, General
Maybe you're a skin-care fiend, or maybe you've never given a second thought to what creepy chemicals might be living in your soap. Either way, I bet you don't know what the "volcano technique" is, or whether oatmeal or coffee (yes, coffee) is more exfoliating. You also probably don't know how cool it is to explore a local soap-making facility and then make some yourself.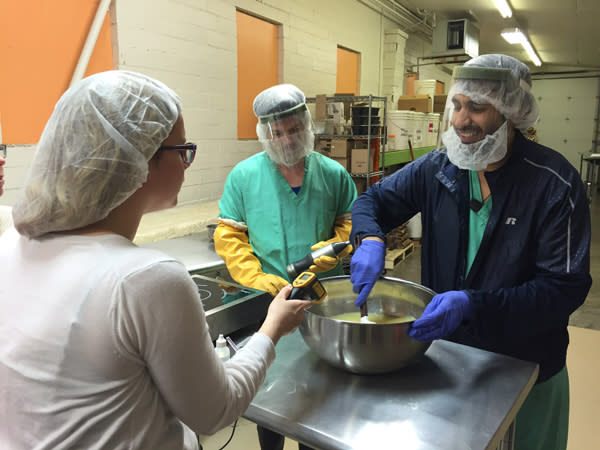 Julie gets to check the temperature on our soap-to-be
You get to do just that at Soapy Soap, a local natural soap company owned by three young IU grads (actually, one is still a student). Co-owners Mohammed and Anthony gave us a tour around the facility on the near south side of town, and then a demonstration right there where they make all their fancy products, which include soaps, lip balms, and some cool carved wood items like photo frames and holders for candles or succulents (yeah, they're creative).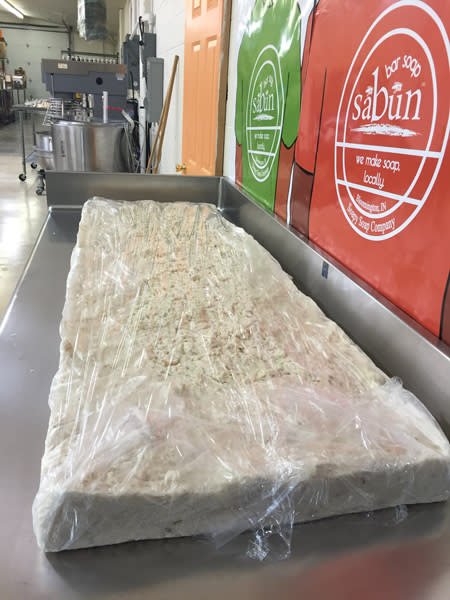 A giant bar of freshly made soap
These workshops are open to the public, so shoot them an email if you want an unusual, hands-on experience that you can't get anywhere else.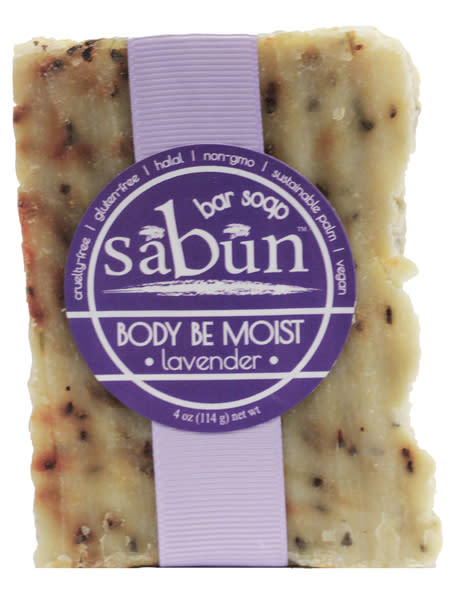 The finished product
You'll also learn how important it is to have the right ingredients in your soap, what's good for your skin, and how to get your hands on anti-poison ivy soap (I bought a bar the moment they mentioned it). Everyone left the workshop with two or three bars of soap that they just made, with all sorts of essential oils, exfoliators, and shapes. It's a perfect event for a weekend, a family group, a college reunion, or for anyone who wants to try something new. They sell their products right at the production facility, and you can also pick them up at retail stores around town.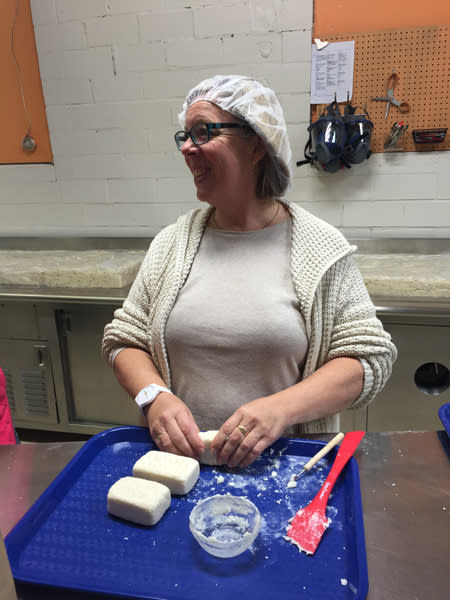 Laura, our always-practical Associate Director, perfects the simple bar soap shape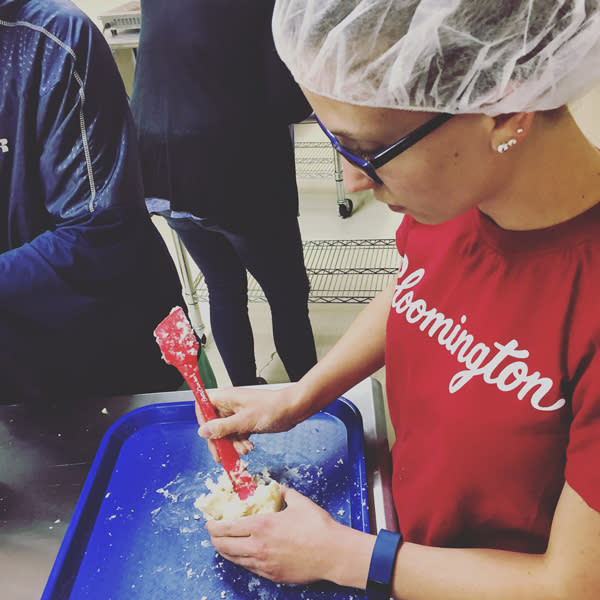 Danielle gets creative (she is our Graphic Designer, after all)