Upcoming shows that will make you love theater
Categories: Arts & Culture
Some people think they don't like theater. I used to be one of those people, despite growing up in a family where literally everyone but me could act (maybe that's why I "didn't like it").
But Bloomington theater is different, and has changed the way I look at the stage. The actors here are always stellar, from professionals to college students to young kids with better acting chops than most people you see on TV these days. Plus there are also dance concerts and ballets thrown into the mix for some athletic virtuosity. And don't even get me started on the opera students (they've performed at the Met in New York!).
So to whet your theatrical appetite, here's a rundown of some of the hottest shows this season. For more, check out our events calendar.
Leading Edges: IU Winter Dance Concert
January 15-17 in the Ruth N. Halls Theatre
Tickets: $15-$25
Cutting-edge choreographers Kyle Abraham and Angie Houser have prepared eight original dances featuring more than 50 Indiana University students. Some dances will be performed to live music, including a composition by IU Jacobs School of Music professor Don Freund. Choreographer Selene Carter says of her newest piece Overtones, "for a while now, I've wondered why, in dance, we separate the movement from the other sensory experiences. So I wanted to create a piece that focused on the allied senses - really pointed them out - and connected them to the movement." Overtones will be accompanied by local choir Voces Novae to create a unique soundscape.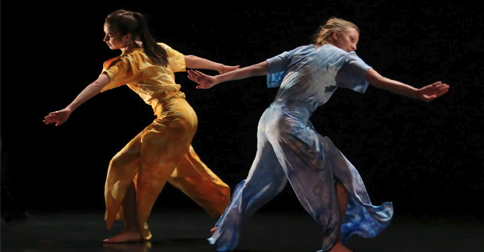 Macbeth
February 5-13 at the Lee Norvelle Theatre & Drama Center
Tickets: $15-$25
"Double, double toil and trouble; Fire burn, and cauldron bubble." The Bard's enduring tale of greed-soaked ambition continues IU Theatre's rich tradition of bringing Shakespeare to the Bloomington community. When three mysterious witches proclaim that Macbeth will become King of Scotland, the successful general's hubris erupts like a demon, driving him to betrayal and murder in his quest for the throne.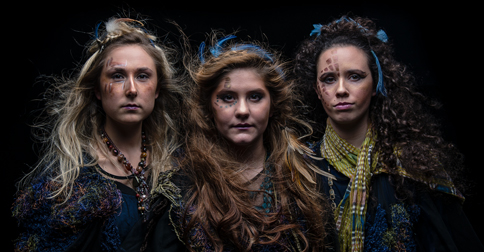 One Flew Over the Cuckoo's Nest
February 12-28 at the Ivy Tech John Waldron Arts Center
Tickets: $12.95-$24.95
The hell-raising rebel Randall McMurphy and his mad followers rise up against the domineering Nurse Ratched in an explosive battle of wills. Two of Cardinal Stage Company's most beloved actors bring Ken Kesey's anti-authoritarian classic to life. Seeing this show live onstage before your eyes will leave you spinning.
Carmen
February 26 - March 5 at the Musical Arts Center
Tickets: $12-$42
She's seductive, she's predatory, and she's very dangerous. Carmen, the fiery gypsy cigarette girl, gets any man she wants -- and then gets rid of him when a better one comes along. Even if you don't know anything about opera, you can probably hum along to a few of Carmen's most popular tunes, which number among the most famous opera melodies ever written. Let the students of the Jacobs School of Music wow you as they perform this French opera that is sultry, gripping, and utterly original.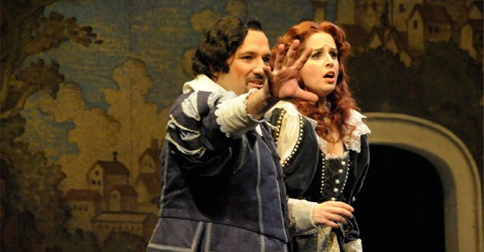 42nd Street
March 1-2 at the IU Auditorium
Tickets: $39-$65
Hear the beat of dancing feet in this ultimate of classic Broadway musicals. It's coming to the IU Auditorium for two days, and even if you're not normally a fan of musicals, the amazing talent of the dancers will make you shuffle off to Buffalo with its incredible tap routines and whirlwind tale of love, luck, and stardom.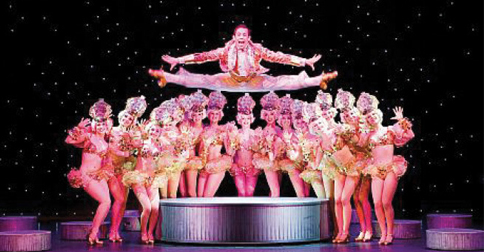 Everything in its Place
April 1-16 at the Bloomington Playwrights Project
Tickets: $10-$20
You may know Marc Summers as the host of Nickelodeon's classic slime-based show Double Dare. Now he stars in a new play about himself, based on the book by Alex Brightman. Everything in its Place is a guided tour through Marc's life, from an early obsession with magic to his notable television career and his struggles with OCD. Marc stars in this tell-all about his life, his disorder, and taking the physical challenge.