Tuesday, January 19, 2016
Valentine's Day 2016
Categories: Arts & Culture, Wine & Culinary, Live Music
Valentine's Day might have become a bit commercialized, but it isn't all about teddy bears and delicious chocolate. It's a chance to shower your loved one with the attention they deserve. Or if you're single, it's a chance to shower yourself with delicious chocolate.
But if your honey deserves a date night (and they probably do), here are some events around Bloomington that will make Valentine's Day 2016 a memorable one.
Love Songs for a Lasting World
Buskirk-Chumley Theater
February 14
$14-$22
Celebrate the enduring power of love with Bloomington's own Malcolm Dalglish, a well-known composer, and hammer dulcimer player, along with his Oolite singers and friends. A benefit for Middle Way House (domestic violence shelter), Love Songs For a Lasting World is about the multiplicity of love between sweethearts young and old, parent and child, brothers and sisters, for elders, and for our natural world. Dalglish's music on themes of nature and relationships, with texts by Wendell Berry and other beloved poets, will leave you feeling warm and fulfilled. Especially because the concert ends with a singing procession to a bonfire and PIE.
Judy Gold
The Comedy Attic
February 12-14
$18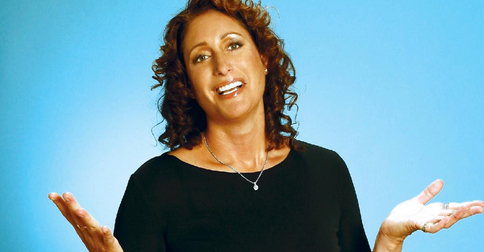 Spend the most romantic weekend in comedy with possibly the most accomplished comic to grace the well-worn stage of the Comedy Attic. Judy Gold's career is so incredible, she's been on The Tonight Show, 30 Rock, Sex and the City, Jim Gaffigan Show, and much more. She's won two Daytime Emmys and an award from GLAAD, and has twice been nominated for the American Comedy Awards Female Comedian of the Year. The couple that laughs together stays together!
Week of Chocolate
Various venues
February 5-21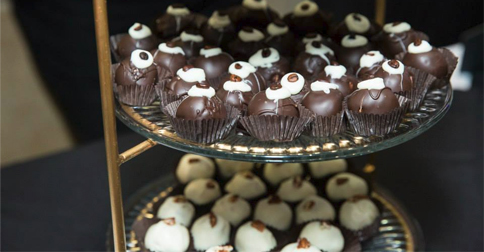 This annual food extravaganza hosted by LifeDesigns features a plethora of delicious events, including Date Night Chocolate-Making Class (February 12), Art of Chocolate (February 13), and Music/Trivia Night (February 14). The Art of Chocolate is perhaps the best Valentine's event on their list, including an abundance of decadent chocolate desserts and appetizers created by the area's finest chefs, as well as live music, a glorious art show, and a silent auction to support LifeDesigns' work serving individuals with disabilities.
Cosi fan tutte
IU Musical Arts Center
February 5, 6, 12, & 13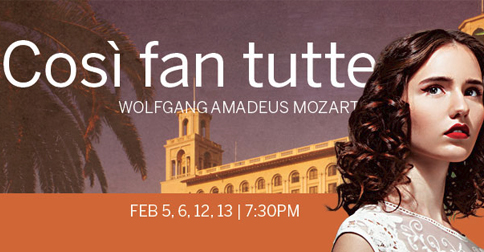 This might not be your average love story, but it's certain to raise your spirits as one of Mozart's most famous comic operas. Cynical bachelor Don Alfonso sets out to prove that all women are fickle, but of course, nothing goes as planned. Jacobs School of Music students perform the story through brilliant arias and dazzling ensemble pieces, conducted by renowned director Arthur Fagen.
Poetic License: A Marriage of Music and Poetry
Buskirk-Chumley Theater
February 13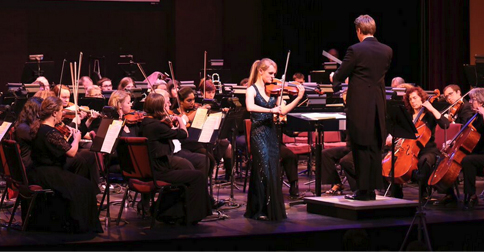 "Poetry is plucking at the heartstrings, and making music with them." - D. Gabor
Join the Bloomington Symphony Orchestra as they partner with the Writers Guild at Bloomington for a performance of:
Beethoven's Romance No. 2 - a tender piece that beautifully showcases the lyricism of the solo violin
Barber's Second Essay - Written during World War II, this "tightly argued" essay reflects Barber's fascination with the written word
Liszt's Les Preludes - a dazzling, free-flowing tone poem, full of beautiful textures and colors.
Mendelssohn's Wedding March from A Midsummer Night's Dream
Feast of Saint Valentine Dinner
Feast Market & Cellar
February 14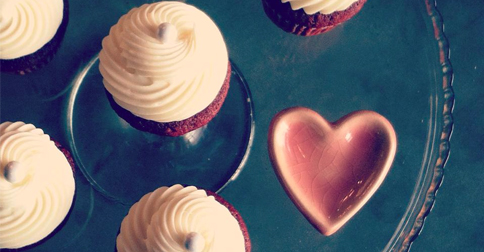 Feast Market & Cellar will be presenting a five-course Valentine's Day Dinner! Reservations can be made by Jennifer via email (feastjennifer@gmail.com) Tickets are $75. An additional wine pairing can be purchased for $25.
Five-Course Valentine's Dinner
C3
February 14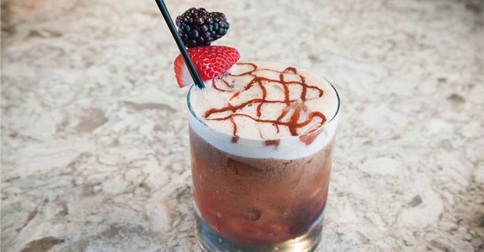 C3 Bar is serving a special five-course, prix fixe dinner prepared by Chef Levi. It will be accompanied by Atanis Tzvetkov playing Spanish guitar from 7-9pm. Courses include lobster arancini, charred carrots with roasted beets, pan-roasted duck breast, and more. $60 per person; call 812-287-8027 for reservations.
50 Shades of Red Valentine's dinner
Scenic View Restaurant
February 14
The special dinner will include five courses, beginning with a ruby red grapefruit and blood orange citrus salad and finishing with a triple berry cobbler or triple chocolate cake. Other courses will include roasted red pepper bisque, tempura artichoke hearts, mussels with roasted tomato broth and a choice of maple cherry-glazed salmon or filet with red wine and wild mushroom demi. Cost is $60 per person, plus tax and gratuity. Cost is $55 per person for parties of four or more. Email Sadie Clarke at sadie.clarke9@gmail.com for reservations or details, or call 812-837-9496 for general inquiries.
Valentine's dinners at Colorado Steakhouse
February 12-14
Menu options include filet mignon and lobster tail, slow roasted prime rib and lobster tail or Alaskan king crab legs. A dinner-for-two option gives diners a choice of two from New York strip steak, slow roasted prime rib, five-cheese lasagna, salmon Oscar and stuffed trout. Dinners are $39.95 per person or $38.95 for the dinner-for-two. All meals include a choice of baked potato, twice-baked potato, pasta marinara or vegetable of the day as well as the soup and salad bar and a sweetheart dessert for two. Call 812-332-7552 for reservations.
Valentine's dinner at Le Petit Cafe
February 12-14
This couple's meal includes a choice of steak, chicken breast, mussels, or pork; soup or salad; side dish; chocolate dessert; and a bottle of wine. $100 per couple, with tax and gratuity included in the price. Reservations are recommended: 812-334-9747.
Valentine's dinner at the Irish Lion
February 13-14
The Valentine's dinner on February 13 & 14 (4-10pm) includes a complimentary glass of Kir Royale, an appetizer, and a choice of entree (chateaubriand or lemon-roasted fillet of sole). Ages 21+, tax & gratuity not included. Valentine's Day brunch on February 14 (11am-2pm) includes the regular brunch menu, plus two specials: seafood crepes and strawberries & creme fraiche french toast. Reservations recommended; call 812-336-9076.
St. Valentine's dinner at Finch's Brasserie
February 12-13
Choose from a special menu (priced separately) or a prix fixe menu of $100 per couple. The special menu includes entrees of beef tenderloin, wood roasted snapper, or lobster mac & cheese. Dessert is spiced chocolate tartlet. Call 812-333-2700 for reservations.
Valentine's Weekend Chocolate Pairing
Cardinal Spirits
February 12-14
Cardinal Spirits will be pairing their drinks with Blu Boy chocolates for a sensory experience you and your sweetie won't forget. Don't have a sweetie? Well, that's just more chocolate for you! Your options will be Vodka with Loves True Kiss, Coffee Liqueur with Hazelnut, Flora Liqueur with Jasmine, Tiki Rum with Strawberry Ice Wine, and American Gin with Lavender. Choose 3 spirits and 3 chocolates for $15 (additional pairings for $5).
Valentine's Menu at Grazie! Italiano
February 12-14
The special prix-fixe menu which will include an amuse-bouche, choice of garden or caesar salad, entree, and miniature desserts. The menu will include Grazie! favorites, as will as a few new items for the weekend, plus a selection of their most popular appetizers and desserts available at an additional cost. Reservations can be made online via OpenTable or by calling 812-323-0303.