What's New in 2019
Categories: Wine & Culinary, General
Whether it's you're first time in Bloomington or you're looking to support an old favorite that made a new move, this list is the perfect way to find out what's happening and where to be in Bloomington during 2019.
New Places to Stay
Graduate Bloomington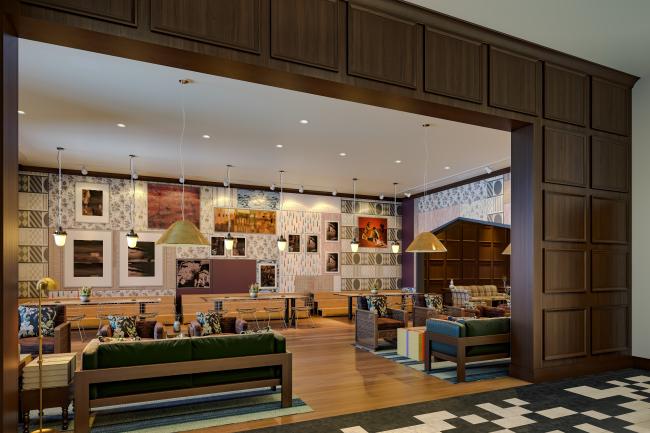 A newcomer on Kirkwood, the Graduate is the kind of place any Hoosier die-hard would love to stay. A great location (just a short walk away from the Sample Gates or Bloomington's square) and staff born and raised in Bloomington give this hotel and event space a truly home-grown feel. With details from famous moments in Bloomington, from the iconic Little 500 to Bob Knight's infamous chair throw, this is the place you'll want to stay for any Bloomington event.
Insider Tip: Looking for a place to stay with your pups? Ask about (free!) dog-friendly accommodations at the Graduate!
Home2 Suites by Hilton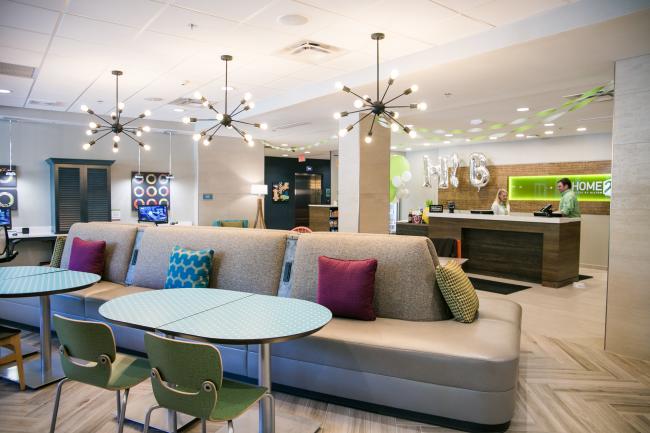 Home2 Suites are designed with longer stays in mind, perfect if you plan on business trips or sight-seeing around Bloomington! Pet-friendly rooms, flexible work areas, kitchen suites, and a central location close to campus and the heart of downtown ensure you won't miss out on anything happening in town. Free breakfast and outdoor patio areas are added bonuses to Hilton's newest addition to Bloomington.
New Places to Visit
Wilkinson Hall
The new home for all things Hoosier volleyball and wrestling, named after IU alum Jay Wilkinson, opened with a shutout win for IU Wrestling on January 13. The facility, which moved wrestling and volleyball back on campus from their prior home at the University Gym, has 3,000 seats and is described as a state-of-the-art multi-use center by IU. Make sure to check the IU wrestling and volleyball schedule to get tickets and cheer on the Hoosiers!
Landlocked Music
Bloomington's beloved record store moved down the street on January 2 to a larger storefront in Bloomington's historic Baker Building, right between the Trojan Horse and the Bishop Bar. The move gave Landlocked more space for CDs and other retail materials, and the large windows at the front of the store provide natural light throughout the building. Make sure to check out Landlocked if you're looking for something special for the music-lovers in your life.
New Events
Bloomington Music Expo
February 9, the Bloomington's only public vinyl show will be hosted at the Monroe Convention Center. A host of vinyl, CDs, and tapes will be available for purchase, as well as merch, food, drink, and art! Guests include record labels and music festivals. Stop by between 10 am and 4 pm to catch the live DJs and win some sweet prizes!
Opening in 2019
Smokeworks
If you're in the mood for some bourbon and brisket or pulled pork and moonshine, SmokeWorks Barbeque is the place for you. Smack dab on College Ave. between Social Cantina and The Tap, Smokeworks aims to become a favorite among Bloomington's BBQ joints. Serving Memphis-style barbecue, over 175 bottles of bourbon, whiskey, scotch, and moonshine, plus whiskey and moonshine cocktails in their convenient location, make sure to stop in and check out some Southern-style BBQ.
Switchyard Park
Over 62 acres of Bloomington land, formerly the McDoel Railroad Switchyard, make up the new Switchyard Park, set to be open by November 2019 and finished by May 2020. The new park will feature a multipurpose stage and lawn, rentable community gardens, a splash pad, and two dog parks. Switchyard Park is shaping up to be a great place to head with the kids to cool down on a hot day or to catch up with some friends and play pickleball fitness and court area.
Joella's Hot Chicken
Bloomington's only Nashville Hot Chicken joint will be opening its doors January 24. Joella's, which already has locations in Indianapolis, boasts antibiotic and hormone-free chicken (Joella's even has vegan chicken!), sauces with spice levels of all intensities, Southern-style home-made sides, and pie in a jar (you can keep the jar!). Joella's will be opening in the former home of Scholar's Inn Bakehouse East and will have an outdoor seating area.
Rush Bowls
An IU alum will be opening the Bloomington addition to this popular smoothie bowl restaurant in February. Rush Bowls will be opening on the first floor of Evolve Apartments, right across from Memorial Stadium! If you're craving a fast, fresh, and fruity meal, give Rush Bowls a try.
New Additions from 2018
Hive
Owner Jeff Mease's love of comfort food met his love of worldly cuisine in Hive, a fast-casual joint close to campus and full of home cooked meals and adventurous bites alike. Whether you're in the mood for a chicken pot pie, avocado toast, or an Asian-inspired Yoga Bowl, Hive has a little something for everyone.
Feta Kitchen + Café
Bloomington's new fast-casual Mediterranean restaurant features build-your-own bowls and pita-based options, a café with smoothies, and a kid's play area. Feta features a variety of choices for visitors of all diets, from vegan to gluten-free and everything in between, and all options are made by Feta employees. Visiting on a chilly day? Make sure to try out their soup options or grab a hot latte made with house-made almond milk.
Viva Màs
Weekly drink specials, a huge array of Tex-Mex food, and events like Salsa Night make Viva Màs a great stop if you're looking for a good margarita and taco to munch on. Viva Màs features a colorful interior and is located next to Bloomington's College Mall, making it the perfect restaurant to stop at before you do some shopping.
Orbit Room
Bloomington's first underground pinball and live music bar opened in 2018 but shows no signs of slowing down. Those craving a beer and some local music in an intimate venue will find Orbit Room suits their fancy quite well. New menus weekly and pop-up events ensure that no two visits to this subterranean gem are quite alike.
Social Cantina
A huge selection of tequila, street-food style tacos, and an eye-catching interior make it hard to miss Social Cantina. An experience in itself, the restaurant has taco specials throughout the week and always has vegan and vegetarian options for customers. Social Cantina's brunch options are a great choice for the weekend warrior looking to try a new twist on their favorite meal.
Switchyard Brewing Company
Switchyard is a Monroe County-born startup turned brewhouse bursting at the seams with locally-inspired beers and a love of the community that can be felt in their dog and family friendly tap room. Events like Vinyl Night (bring your own vinyl & be entered to win a Landlocked Music gift card) and trivia, plus rotating food trucks right outside, make each experience a unique one.
Two Sticks Bakery
Small-batch seasonal treats baked from local produce are the fare at Two Sticks. The new bakery aims to sell out every day and recommends showing up early to snag a scone or try a bite of a specialty bar. Two Sticks also offers carefully crafted coffee drinks, and the coveted milk-replacement, Oat Milk! Hurry in for a delicious start to your day.
Osteria Rago
Inspired by owner Gregg Rago's visits to his family in Italy, Osteria Rago aims to provide authentic Italian cuisine with a vibe like your grandmother's kitchen. Breakfast, lunch, and Sunday brunch packed with regional Italian favorites as well as espresso made in an authentic Italian espresso machine give limitless options for all lovers of Italian food and drink.