Tuesday, December 17, 2019
What's New in 2020
Categories: Wine & Culinary, General, Festivals, Outdoors, Indiana University
With a new decade comes a whole host of new opportunities for you to take advantage of, and that's especially true in Bloomington. 2020 is bringing new places to stay, eat, and play, and we've put them all into a list for you to use as you plan out new fun for the upcoming year.
New Places to Stay
La Quinta Inn & Suites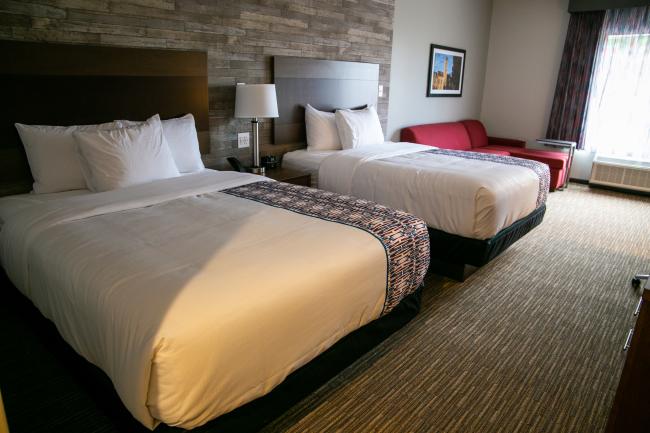 Looking for a place to stay with your pet? Look no further than the new La Quinta Inn & Suites. Right off I-69 and minutes from both downtown and several outdoor areas, this hotel is perfect if you're looking to bring a fuzzy friend along for your Bloomington adventures.
Wingate by Wyndham
Located right off the 45/46 bypass and next to the stadium, Wingate by Wyndham is just the place to stay if you're looking to be close to all sorts of game day action, or want easy access to Walnut Street, one of the best routes to take to get downtown.
New Places to Visit
Eskenazi Museum of Art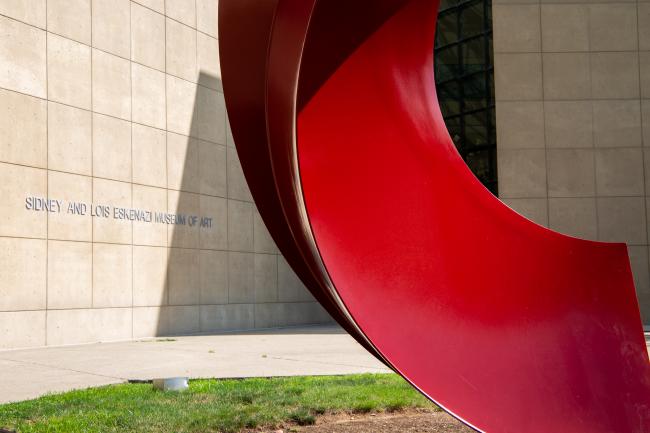 Bloomington's world-class Eskenazi Museum of Art is back in commission after a three-year, $30 million renovation. Go see iconic architecture, over 45,000 works of art, or drop in for an art therapy open studio. Admission is free, and with just about every art style imaginable present, there's something new to admire on every visit.
Cedar Ford Covered Bridge
If you're looking for a scenic drive and a dive into Hoosier history, make sure to check out the newly restored Cedar Ford Covered Bridge. This bridge is an authentic reproduction of a bridge that used to stand in Shelby County before time took its toll. Thanks to the renovation project, this beautiful piece of history is enjoyable for anyone looking to reminisce on an iconic piece of Midwestern architecture.
Switchyard Park
The long-awaited Switchyard Park is bringing a dynamic new space to Bloomington. From outdoor performance spaces to a skate park and even a splash pad for the summer months, Switchyard is definitely a place to check out if you're looking for one-stop with several options for entertainment.
Limestone Greenway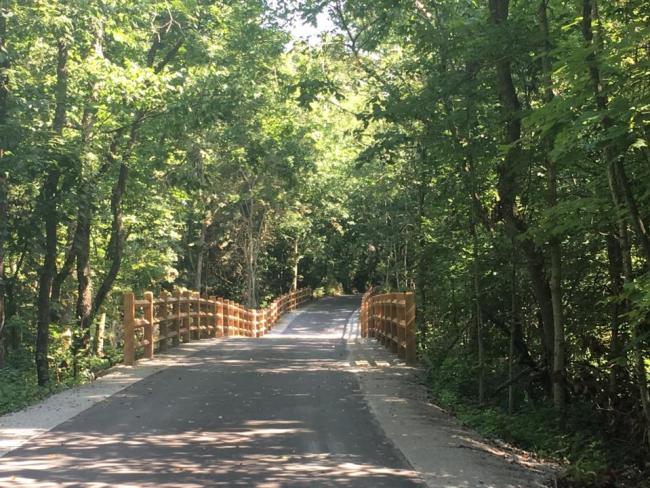 A new, 1.7-mile trail joins Bloomington's B-Line and Rail Trail to further bridge the north and south ends of the county by trail. The Limestone Greenway follows the former Illinois Central Railroad and is paved asphalt, so users of all ages and ability levels can use it.
Metz Bicentennial Grand Carillon
Indiana University's bicentennial is bringing some new features to Bloomington, including the Arthur R. Metz Bicentennial Grand Carillon's upgrade and relocation to the center of IU's campus. IU's Carillon was originally built in 1970 and has 65 bells that play 5 different octaves. Its new location in the Cox Arboretum means a greater opportunity for performances in front of audiences on campus.
Indiana University Golf Course
Thanks to a generous gift from Ned and Sue Pfau, the Indiana University Golf Course has received renovations including an 18 hole layout designed by championship-level golf course designers. The course is used by both women's and men's golf teams and is also available for the greater Bloomington community to use.
New Events
Freezefest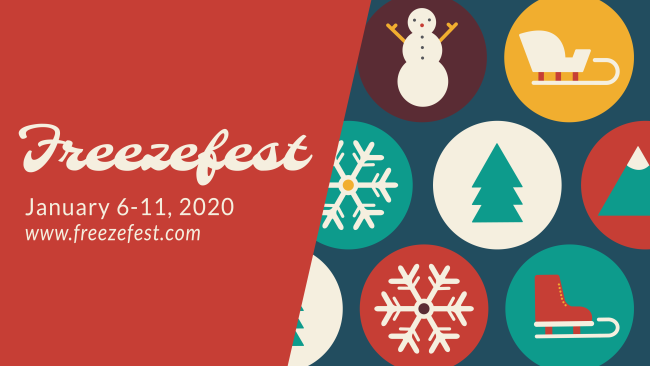 Come enjoy a truly cool event this winter with the whole family at Bloomington's first Freezefest! From January 6 through 11, bring everyone down to see world-class ice carvers, enjoy fast-paced winter games, a huge igloo, a chili cook-off, and more!
New Eats
Freddy's Frozen Custard and Steakburgers
A popular Midwestern fast-casual comfort food stop is making its way to Bloomington. Freddy's is serving up patty melts, Vienna dogs, chicken sandwiches, and an ever-changing variety of frozen custard treats at a convenient location on the west side.
Southern Stone
Coming January 3 is Southern Stone, the new cafe, kitchen, and bar concept coming from the owners of the popular Sweet Grass restaurant. Specialty cocktails and local ingredients make Southern Stone stand out while keeping the quality and unique flavors that made Sweet Grass so popular.
New Additions You May Not Have Tried Yet
Fat Dan's
An iconic Chicago-style deli with Indianapolis locations has found a new home in Bloomington, bringing you all the hearty comfort food you can muster. Fat Dan's great location on Kirkwood Avenue makes Fat Dan's a prime location to grab a bite after a bit of downtown exploration.
IHOP
Everyone's favorite 24-hour pancake stop has a new location in Bloomington, with a coffee bar, too! Check out IHOP's new location right next to the College Mall the next time your late-night breakfast craving hits.
Maje Sushi
Originally brought to life by a Purdue student, Indiana University is finally getting a taste of Maje Sushi's great offerings. Stop in for traditional sushi, specialty rolls, and sushi wraps.
Mr. Pot
If you've never tried hot pot, give Mr. Pot a whirl. A popular Chinese cooking method, hot pot provides diners with choices of simmering soup bases to cook a variety of ingredients, from proteins to vegetables to noodles and everything in between. Stop in Mr. Pot to get a taste of this unique food.
Mr. Taco
From the owners of Three Amigos comes Mr. Taco, a local business's answer to Mexican fast-casual. From tacos to tamales and even tortas, there is no shortage of great, authentic options for a quick bite at Mr. Taco.
Rocky's Pizza
Strombolis, personal pizzas, grinders, and catering options at Rocky's mean you never run out of new things to try. Whether you're getting a specialty pizza or a meatball grinder, you can be sure that there's something for everyone at Rocky's.
The Village Pub
Far from your traditional pub grub, The Village Pub is serving up elevated American pub food with a variety of classic cocktail and beer choices in Bloomington's iconic Princess Theatre location. Expertly curated wine selections and a welcoming atmosphere invite you to step in and find your new favorite place for dinner and drinks.
Yogi's Bar and Grill
If you've missed this Bloomington classic, worry no more--Yogi's is finally back and open for business! The new location is spangled in Indiana University memorabilia of all sorts and features the same pub grub that fans of Yogi's have always known and loved.