Tuesday, January 22, 2013
Who Doesn't Love Chocolate?
Categories: Arts & Culture, Wine & Culinary, Festivals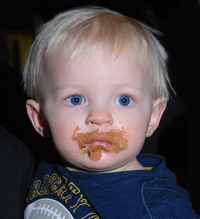 When the staff at Options (the organization now called LIFEDesigns) set out to create an unforgettable fundraiser, they only dreamed it would be as epic as the Week of Chocolate has now become.  In 2000, the Week of Chocolate was born when executive staff at Options (LIFEDesigns) decided to host an entire week of fundraising activities in the community.  Each agency involved hosted its own fundraiser, keeping the profits made from its event.  By coming together, seven local nonprofit organizations saved money on advertising and publicity by sharing both and promoting one another's events.  Picking a theme to tie the week's events together was the tricky part.  "Why not have something everyone loves be the theme?" one staff member asked.  "What does everyone love?" asked another.  The answer came quickly... "Chocolate!" And it's been the Week of Chocolate ever since.
The goal of the week was to showcase many different types of agencies and host events that appealed to everyone in town.  LIFEDesigns' mantra is to build inclusive communities, which is something the Week of Chocolate does well, providing events for people of all ages, abilities and incomes. This year the Week of Chocolate tradition continues.  LIFEDesigns continues to host the community-wide chocolate-themed festival, and many of the organizations involved have been part of the week since the beginning.  This year's events feature something for everyone!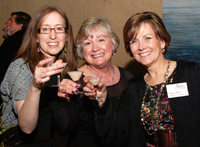 LIFEDesigns signature event is the Art of Chocolate held on Sunday, January 27th from 6:30pm to 8:30pm at the IU Art Museum. For $50 a person you can attend this decadent event featuring appetizers and desserts from some of the finest local chefs in town. There will also be chocolate martinis, wine and live music! A Juried Art Show and silent auction highlight the evening.  Tickets can be purchased at BCT Box Office, at LIFEDesigns or at the door. However, the event is limited to 300 people, so get your tickets in advance!
An entire list of Week of Chocolate events is as follows:
Sat., Jan. 26th - 1 to 4pm - Sundaes on Saturday, Benefiting Monroe County History Center
Sat., Jan. 26th - 11am to 2pm - Chocolate Challenge, Benefiting Pinnacle School
Sun., Jan. 27th - 6:30 to 8:30pm - Art of Chocolate, Benefiting LIFEDesigns (see above)
Mon., Jan. 28th - 6 to 10pm - Chocolate Bingo, Benefiting the Bloomington Moose Lodge #1081
Tuesday, January 29th- 6 to 8pm - Making Truffles, Benefiting Martha's House
Thursday, January 31st - 7pm - Death by Chocolate Interactive Murder Mystery: Til' Death Do Us Part

, Benefiting Citizen Advocacy of South-Central Indiana
Friday, February 1st - 8 to 11pm - Chocolate Prom: A Prom for Everyone, Benefiting Rhino's
Saturday, February 2nd - 3 to 6pm - Wonka's Chocolate Carnival, Benefiting Amethyst House
Saturday, February 2nd - 10am to 4pm - An Art Sale, Benefiting LIFEDesigns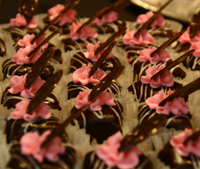 We hope you will join us this year to celebrate the value of these human service agencies and the work they do in our communities. Support these local agencies by attending their Week of Chocolate fundraising events. Help a good cause while having fun and eating chocolate, too! It doesn't get much better than that!
To learn more go to www.weekofchocolate.com.
Special thanks to our guest blogger, Leslie Abshear, Community Development Officer at LIFEDesigns, Inc.