Win Free Tix to American Idiot!
Categories: Indiana University, Arts & Culture, B-town Giveaways
It's another B-town Blog giveaway! The IU Auditorium is kicking off their 2012-13 season with the smash-hit musical American Idiot, which tells the story of three lifelong friends, forced to choose between their dreams and the safety of their hometowns. Johnny battles the tensions of loneliness and love when he moves to the big city, Will deals with a rollercoaster of emotions as a result of his girlfriend's pregnancy, and Tunny faces the bodily horrors of a faraway war when he enlists in the army. Their quest for true meaning in a post September 11 world leads them on an exhilarating theatrical journey. More info on the show and other related events is available on the IU Auditorium website.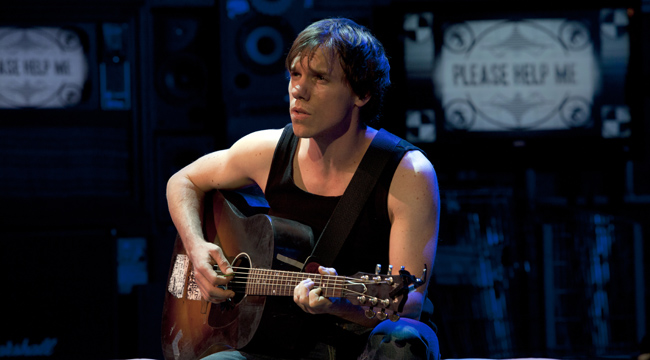 This is a preview our larger IU Auditorium Ticket Giveaway, where you can win two tickets to every show on the IU Auditorium 2012-13 Season. This week, just for our B-town Blog readers, we've got two tickets to the musical American Idiot, featuring the music of Green Day, plus a great dining gift certificate. The show is next Wednesday, September 5.
This week is the unofficial last week of summer, so tell us what you're most looking forward to about fall in Bloomington - simply leave us a comment below for a chance to win! Don't forget to share your comment on Facebook so your friends can enter too!