Enter for a chance to win tickets to the Buskirk-Chumley Theater and a full weekend getaway!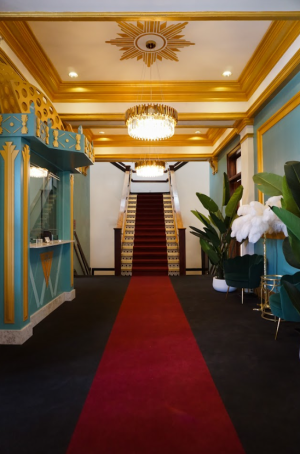 Constellation Stage & Screen is giving away four (4) free tickets to see Matilda the Musical at the Buskirk-Chumley Theater. The tickets will be for the showing on Saturday, December 30. The show begins at 7:00 PM. The winner will also receive these wonderful gifts:
Constellation Stage & Screen also recommends seeing the downtown lights, going skating at the Ice Arena, and partaking in Bloomington's great kid-friendly activities while you are here for your weekend getaway.
The run time for the show is 2 hours and 30 minutes, including intermission. All ages are welcome!
This contest begins on Friday, November 3 and ends on Friday, December 8. The winner will be notified via email and the prizes will be mailed. One entry per person. 
Matilda the Musical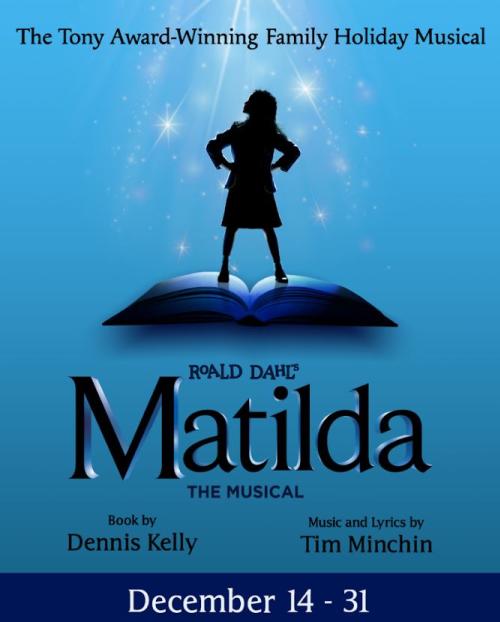 Click to view the trailer
From the visionary mind of Roald Dahl (author of Charlie and the Chocolate Factory and James and the Giant Peach), go see the Tony Award-winning Matilda the Musical. Matilda Wormwood is a gifted little girl armed with a sharp mind, a vivid imagination, and a love of books. Misunderstood by her cruel and unloving family, she is thrilled to begin school. Only one problem – the school is run by Miss Trunchbull, the evil headmistress who terrorizes the students with her strict discipline. Matilda soon takes a stand to defend her friends from Trunchbull's wrath and outwit her unkind parents. Packed with high-energy dance numbers and astonishing stage magic, children and adults alike will be thrilled and delighted by the story of this extraordinary little girl!
About Constellation Stage & Screen
Constellation Stage & Screen connects audiences through world-class theater and film.  Throughout the year, Constellation produces multiple film projects (all shot in Indiana) and is currently in development for a feature-length film developed based on one of its theatrical productions, bringing the stage to the screen! It was established in 2022 as a result of a three way merger between Bloomington Playwright's Project, Cardinal Stage, and Pigasus Institute.
Please review our Privacy Policy before entering in the contest.