Everyone who comes to Bloomington finds something to love about it. Unlike a big metropolis, you won't have any trouble getting around, thanks to the city's walkable layout as well as its accessible bus system and bike lanes galore. Your biggest challenge might be deciding which brewpub to try tonight, how many museums you can visit in one day, or which hiking trail has the best view of the landscape.
The Great Outdoors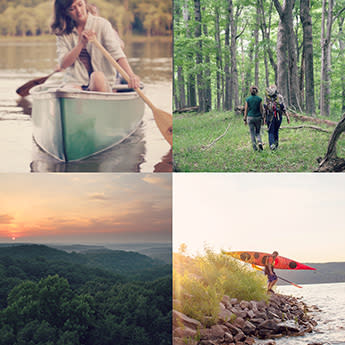 Home to the state's largest inland lake, the only National Forest, two annual cycling races, and a variety of beloved city and county parks
Culinary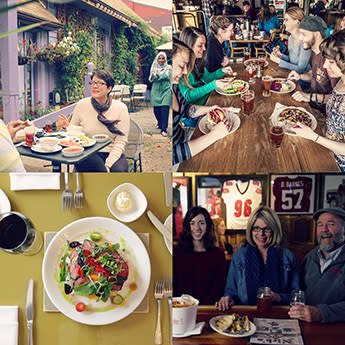 #3 on Livability.com's Top 10 Foodie Cities in America and one of the Top Food Towns in America on the 2012 Best of the Road Competition
Indiana University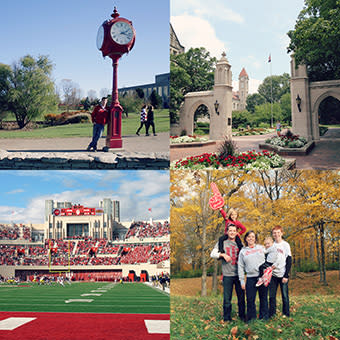 The capital of Hoosier Nation is home to some of the best college basketball you can find, but also boasts a top research university with one of the country's most beautifully landscaped campuses
Family and Culture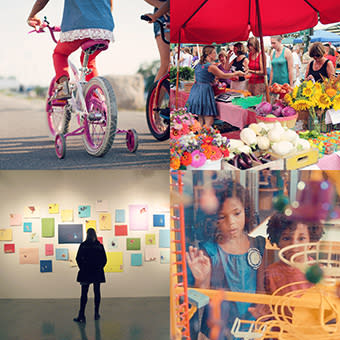 Museums, markets, festivals, and fairs -- everywhere you turn, there's something eye-catching and irresistible to the kid in all of us
Fun Facts
Limestone from the area was used to build 35 out of the 50 state capitals, and makes up part of many famous buildings including the Empire State Building, the Pentagon, and even Yankee Stadium.
Kevin Kline, Joshua Bell, Suzanne Collins, and Jane Pauley graduated from Indiana University.
His Holiness the Dalai Lama has visited Bloomington numerous times, both to bless the Tibetan Mongolian Buddhist Cultural Center and to visit his brother, who lived here until his death in 2008.
The beloved a capella choir Straight No Chaser got its start at Indiana University.
John Mellencamp grew up in nearby Seymour, IN, but has called Bloomington his home for the last three decades and is an active member of the community.
Lil BUB is one of the world's most famous cats, and is happy to call Bloomington her home.
The ground-breaking Kinsey Institute for Research in Sex, Gender, and Reproduction opened on the campus of Indiana University in 1947 by pioneering sex researcher Dr. Alfred C. Kinsey. A major motion picture was made about Kinsey's life in 2004 - Kinsey, starring Liam Neeson.
The Little 500 bicycle race, affectionately known as "Little Five," is an annual event at IU's Bill Armstrong Stadium in which 33 teams of four cyclists qualify to compete in a relay-style, 50-mile race. Referred to as the World's Greatest College Weekend, it has been attended by Barack Obama and Lance Armstrong in recent years, and inspired the 1979 Academy Award-winning feature film Breaking Away, which was filmed in Bloomington.
The world's first color television was manufactured at the RCA factory in Bloomington in 1954.