Hoosier Sports Corporation is your sporting events expert in Bloomington and Monroe County.
Hoosier Sports Corporation (HSC) exists to attract, promote, and develop amateur, collegiate, and professional sporting events that have a positive economic impact on Bloomington and Monroe County. Through strong partnerships with local organizations and the expertise of HSC in event promotion and production, we strive to produce premiere events that bring visitors and participants to experience the area and foster economic impact through their spending.
 
History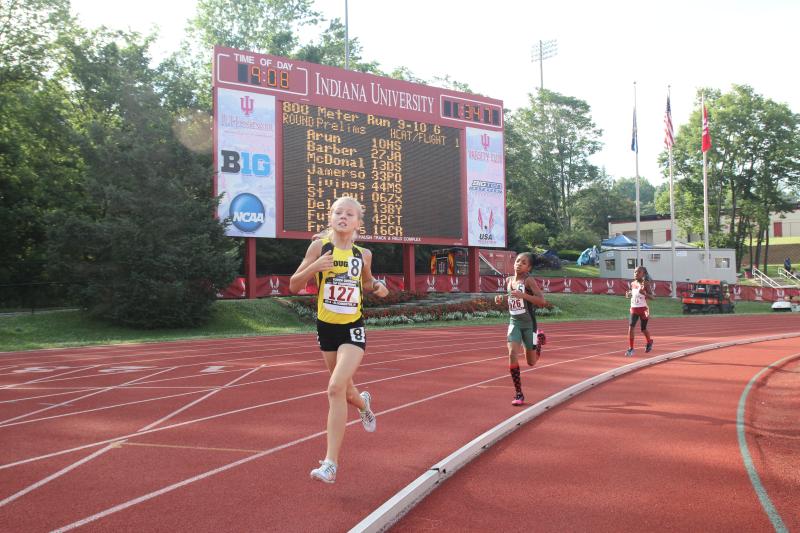 Hoosier Sports Corporation (HSC) was founded in 1987 under the name Hoosier Amateur Sports Corporation (HASC), which was formed to support sports tourism in Bloomington and Monroe County.  In 2006, the organization's name was officially changed to Hoosier Sports Corporation to include professional sporting events to the scope of the organization. 
HSC is a division of Visit Bloomington. Representatives from businesses across Monroe County serve on the board of directors and advise HSC. They provide invaluable input and feedback regarding the most successful strategy to foster economic impact in the Bloomington and Monroe County area.
 
Notable Events Hosted by HSC
USA Softball National Championship  |  1993-2023
 
IHSAA Track and Field State Championships  |  2008-2022
 
USA Water Polo Champions Cup  |  2020, 2018, 2017, 2013
 
Indiana Senior State Swim Championships  |  2022, 2018, 2015
 
Golfweek Hoosier Amateur  |  2022 & 2021
 
Indiana Youth State Basketball Championships  |  2022 & 2021
 
NCAA Track and Field East Regional Preliminary Championships  |  2022
 
NCAA Women's Basketball March Madness 1st and 2nd Round  |  2022
 
USA Diving Winter National Championships  |  2021
 
Men's B1G Swimming and Diving Championships  |  2020 & 2013
 
Kayak Bass Fishing Trail Series  |  2020
 
USA Water Polo Midwest Zone Championships  |  2019
 
USA Swimming TYR Pro Swim Series  |  2019
 
B1G Softball Tournament  |  2019
 
B1G Women's Swimming and Diving Championships  |  2019
 
USA Track and Field Junior Outdoor Championships  |  2018 & 2012
 
US Quidditch Great Lakes Regional Championship  |  2018
 
US Adventure Racing National Championship  |  2018
 
B1G Outdoor Track and Field Championships  |  2018
 
B1G Baseball Tournament  |  2017
 
NCAA Zone C Diving Championships  |  2017
 
USA Softball 18u Girls' Fastpitch National Championship  |  2016
 
AAU Girls Basketball 5th Grade National Championship  |  2015
 
USA Diving World Championship Diving Trials  |  2015
 
USA Softball 12u Girls' Fastpitch National Championship  |  2014
 
Indiana Boys State Junior Golf Championships  |  2014
 
USA Track and Field Youth Outdoor Championships  |  2014
 
Contact
Pete Nelson
Director of Sports Development
Hoosier Sports Corp
812-355-7726
pete@visitbloomington.com