Limestone Month was created in 2007 to celebrate the rich heritage of limestone in Lawrence and Monroe Counties.
All throughout June, you're invited to take part in tours through limestone quarries and architecturally-notable places, witness the craft of limestone carving at workshops, browse extensive collections at exhibitions, and join in on many other festivities.
Be sure to check the calendar for information on Limestone Month events throughout June, and subscribe to Visit Bloomington's e-newletter for more information about events and things to do in Monroe County.
Experience Indiana Limestone Tours & Trails
Celebrating Indiana's Limestone History

Limestone is more than just a type of rock — it's the foundation for Monroe and Lawrence County's legacies as builders of American history.
Monroe County is home to a 35-mile long, 10-mile wide corridor of Salem Limestone, formed long ago by an ancient inland sea. The thick, high-quality stone from our county was dubbed the "nation's building stone," and has been used to build 27 US state capitols, the Pentagon, the Lincoln Memorial, the Empire State Building, and countless other iconic structures.
The limestone industry in Southern Indiana helped propel this incredible natural resource to national stardom. After the first commercial limestone quarry was opened by Richard Gilbert in 1827, limestone began to rise in popularity, exacerbated by railroad transport and the need for quality building materials to replace wooden structures.
Demand for limestone in the late 19th and early 20th centuries attracted immigrants from all over Europe to venture to Bloomington and Bedford for work, cutting in quarries and carving art out of the fine-quality stone located in mills throughout Monroe and Lawrence County.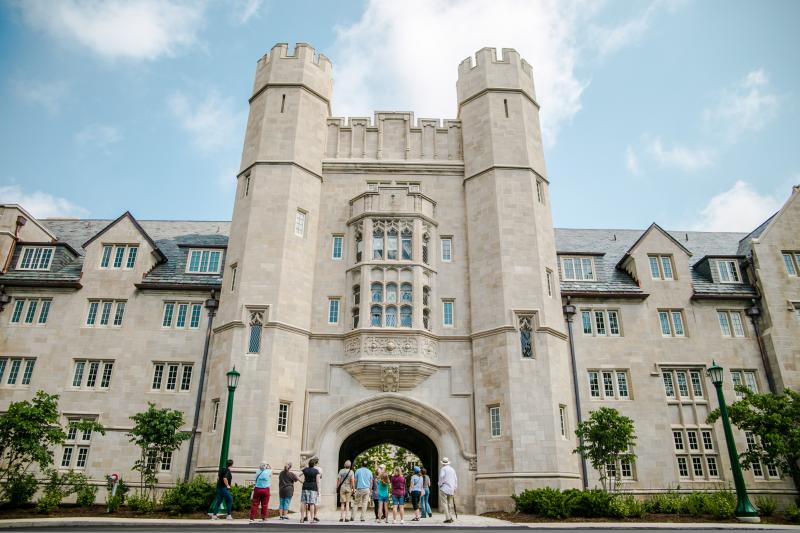 After World War II, demand for limestone dropped in favor of steel and glass architecture. However, the postwar-era saw a renaissance of limestone use on college campuses, with Harvard, Yale, Cornell, Indiana University, and other universities seeking the material for grand stone buildings. Indiana limestone has become even more popular recently, recognized as a timeless and efficient building material throughout the United States.
Although it's known as a building material, Indiana limestone is highly-revered in the art community as well. Artists appreciate the beauty of the stone and the ease of which it can be carved. Our limestone has built a rich historical inheritance that inspires generations of architects, artists, and workers all around the world to create buildings, landmarks, and masterpieces that will last for years to come.
 
10 Indiana Limestone Fun Facts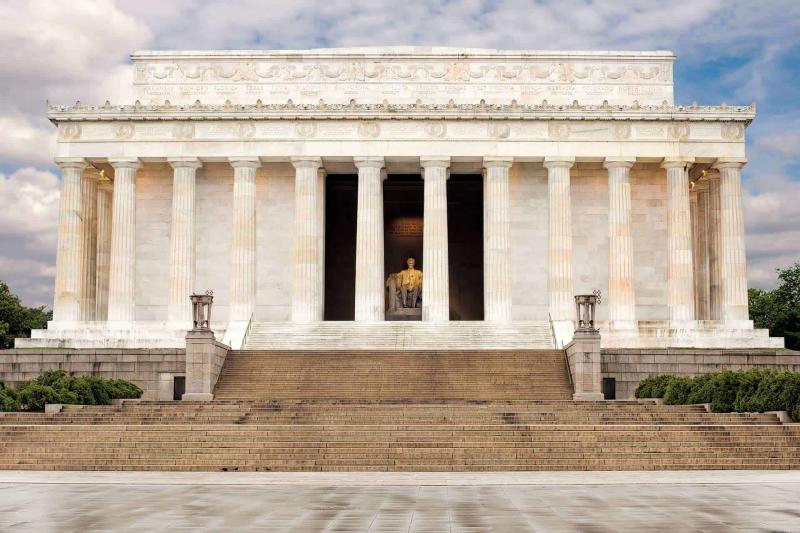 The Pentagon, Lincoln Memorial, Empire State Building, Tribune Tower, and Grand Central Station are all made of Indiana Limestone.
 
Indiana Limestone is also known as Salem Limestone, named after the exposed areas of stone near Salem, Indiana.
 
Salem Limestone is nearly chemically pure — it's about 97% calcium carbonate.
 
Limestone was designated Indiana's state stone in 1971.
 
Until the late 1800s, quarries were not aware that the limestone belt was one continuous strip of rock. Because of this, each area's limestone had a local name, including Bedford Stone, Bloomington Stone, Ellettsville Stone, Salem Stone, and White River Stone.
 
The Salem Limestone corridor, which runs through Monroe and Lawrence Counties, is incredibly deep, reaching 90 feet below the earth's surface in certain areas.
 
Indiana Limestone is comprised of a countless amount of carbonate shell debris from Mississippian-period organisms.
 
Limestone erodes more quickly than other types of stone; this has led to Southern Indiana's characteristically hilly uplands.
 
About 15% of the Earth's crust is comprised of limestone.
 
The more groundwater limestone is exposed to, the more "pure" and favorably-colored it becomes. Lower layers of limestone with more water exposure are most ideal for building.
Frequently Asked Questions About Indiana Limestone