Turn Game Day into a Getaway...
Whether you are a student, alum, or rival fan, welcome to the heart of Hoosier Nation. While you're here, it is essential to explore the city that surrounds Indiana University. You will quickly find that Bloomington is a quintessential college town complete with event-filled sports weekends. Before you arrive in town, however, we're here to give you the rundown on how to make the most of your game day getaway.

The Details
The 2019 - 2020 IU basketball season is sure to be a good one! Check out this year's men's basketball home game schedule below.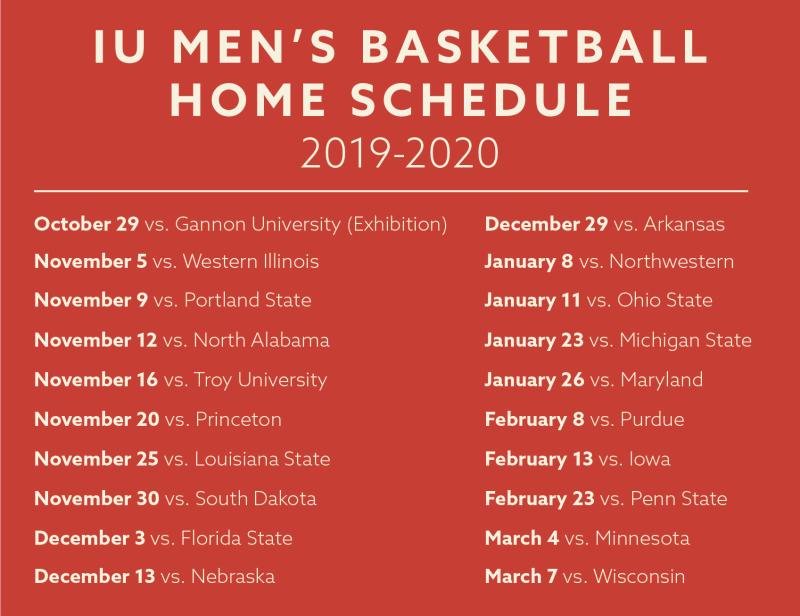 To check out the full season schedule, click here. To see the full women's basketball schedule, click here.

Buying Tickets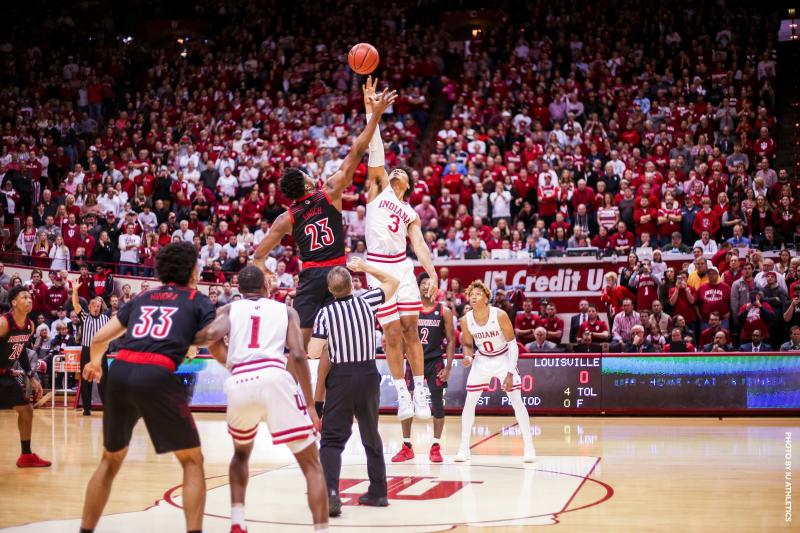 You can, of course, purchase single tickets, but there are also season, group, and premium ticket bundles. Check out the multiple ticket options for the 2019 season here. We suggest grabbing them soon as tickets will be hard to come by closer to game day. Check out IU Athletics' website to see the seating map and parking information. To make sure all Hoosier fans and guests have a fun and safe experience, refer to IU's official game day info here.
Where to Eat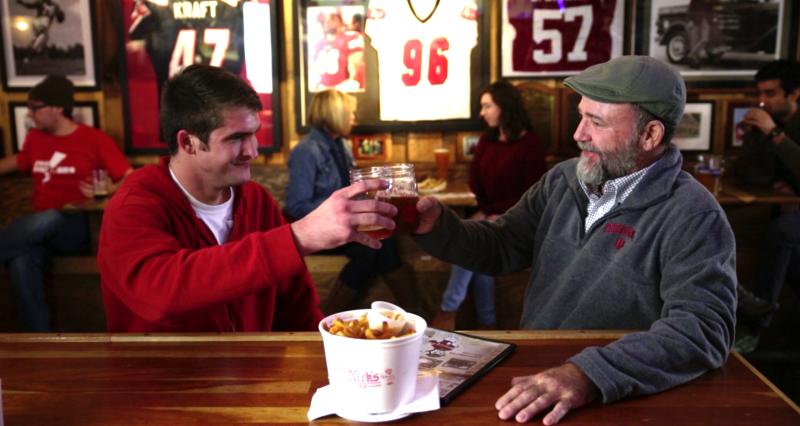 Looking for a place to grab a bite before the game? Don't have tickets to see the Hoosiers, but still want to watch and cheer them on? At the top of every Hoosier's list is Nick's English Hut. Not only are the walls adorned with the historic IU memorabilia, but the food and drinks (Sink the Biz, anyone?!) are excellent too. 
In the mood for wings? Look no further than BuffaLouie's! Located just steps from the Sample Gates, not only is their food top of the line (once ranked by USA Today as a Top Ten Wing Joint in the United States), but the atmosphere is the epitome of Hoosier Hospitality. On any given day, you can find the owner working alongside the staff taking orders, serving food, and greeting every customer personally.
If you're more of a steak and potatoes kind of person then Janko's Little Zagreb's is for you. The iconic steakhouse in downtown Bloomington is known for many things including their amazing spicy meatballs, perfectly-grilled steaks, and laid back atmosphere. Don't forget to make a reservation as they book up fast on game weekends. 
RELATED: Sports Illustrated's "The Greatest College Town Eats"

Where to Stay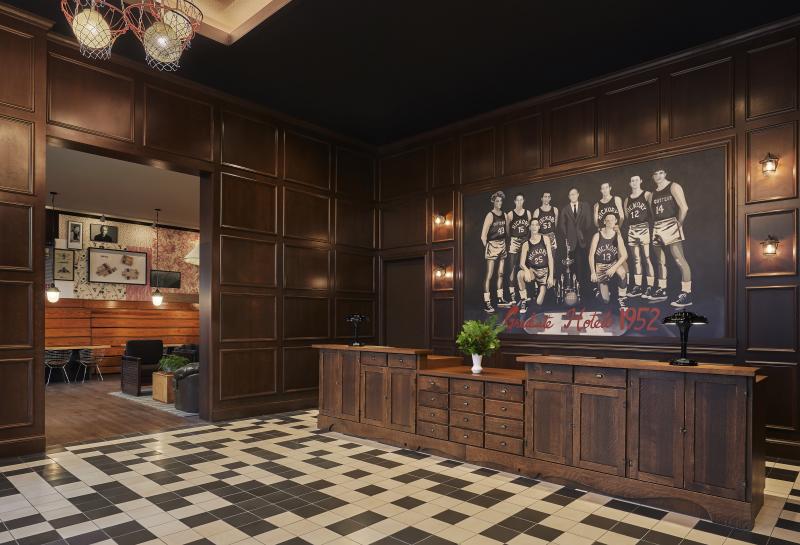 There is no shortage of hotels in Bloomington, but if you're looking to lay your head near Simon Skjodt Assembly Hall check out the Biddle Hotel in the Indiana Memorial Union. The rooms are decorated with photos of campus and IU pillows. Added bonus? You are smack dab in the middle of campus. Graduate Bloomington is also a great option to put you in the spirit on game day. The idea behind the boutique hotel is that it is decorated with anything and everything that screams Bloomington and IU. As soon as you step into the lobby, you will pick up on the little details that only Hoosiers would understand (photo above). No matter where you choose to snooze, Bloomington lodging options cover all styles, locations, and price points.