Indiana, we're all for you.
Whether you're an alumnus who calls Bloomington your second home or a proud parent of an incoming student, there's always something new to experience (or a beloved tradition to partake in once more) when visiting Indiana University.
Consistently ranked as one of the most beautiful college campuses and best college towns in the country, Indiana University and Bloomington offer that quintessential college experience to students, families, and fans. If you're planning a visit to the Hoosier campus soon, you may find these tips and resources helpful.
 
Planning Logistics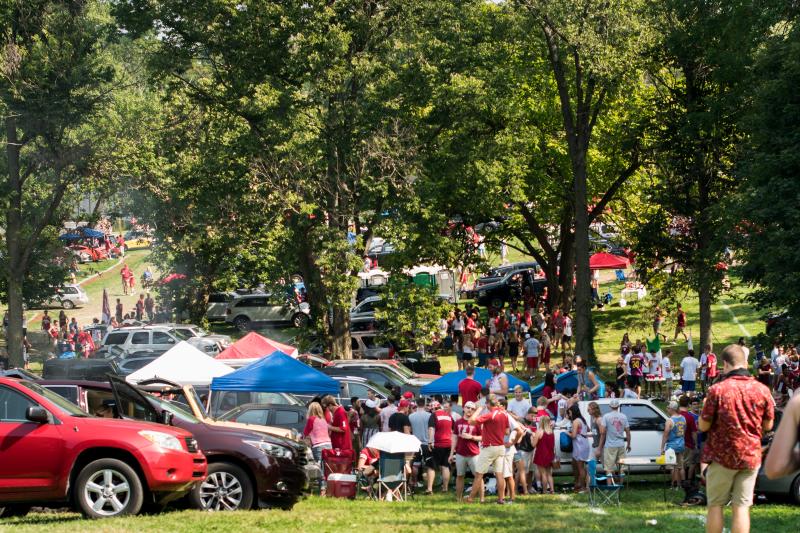 Indiana University has a large campus with lots of amazing things to see, so be sure to allow plenty of time to explore — don't forget to wear comfortable shoes. 
Get a map of campus at our visitors center or the IU Visitors Center to help you navigate through the winding trails and massive buildings.
Check our events calendar to see what's happening in the area during your trip. If you're coming for a major event, plan in advance. Hotels sell out quickly for big events like football games, graduation, and the Little 500. Our Visitors Center keeps track of hotel availability, so give us a call if you need help with booking.
 
Parking & Transportation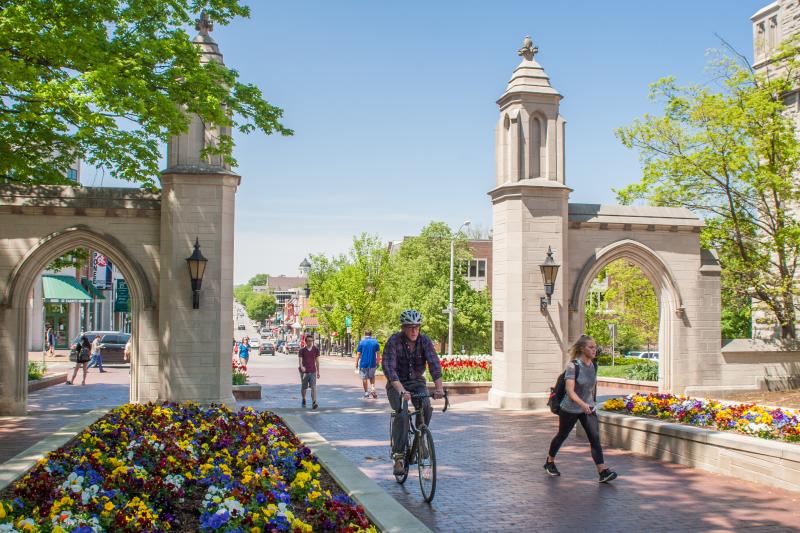 Finding parking on campus can be difficult and confusing, but with these tips, you'll have an easier time finding a space. Your best bet is to find a spot and stick with it all day — you'll enjoy more of the campus on foot than by car, anyway.
If you don't have a car but still want to explore Bloomington, there are several alternative transportation options. You can take the campus and city buses, get a ride via Uber or Lyft, or rent a bicycle or e-scooter.
 
Things to Do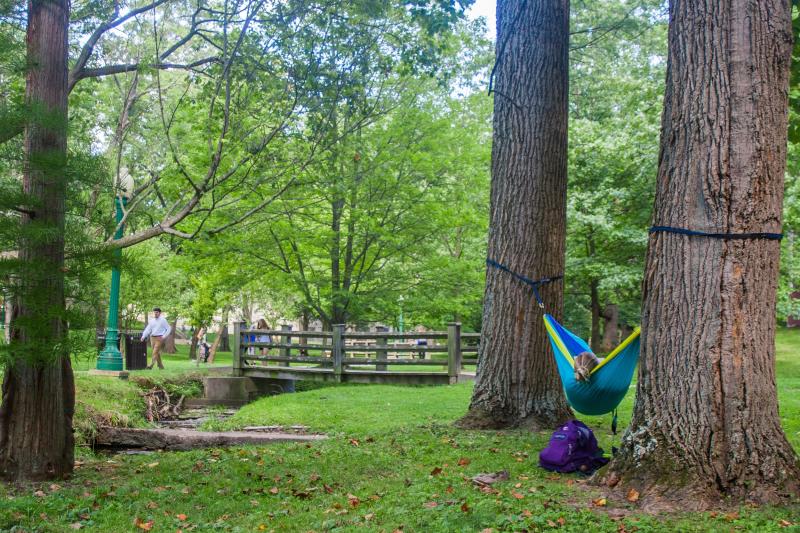 There's plenty to do on campus, but some of the local establishments are also part of the IU experience. Be sure to check out the restaurants, attractions, and shops that have been Hoosier favorites for decades.
Above all else, have fun and enjoy the Cream & Crimson energy that flows through campus! If you have additional questions, please reach out to us at 800-800-0037, or email our information specialists.