Indiana, we're all for you!
Home of the Cream & Crimson, Bloomington is the perfect place to experience a quintessential college sports weekend. Regardless of which sport you're coming to town for, there's some helpful information and tips you should be aware of to make the most out of your game day excursion.
 
The Hoosier Sports Experience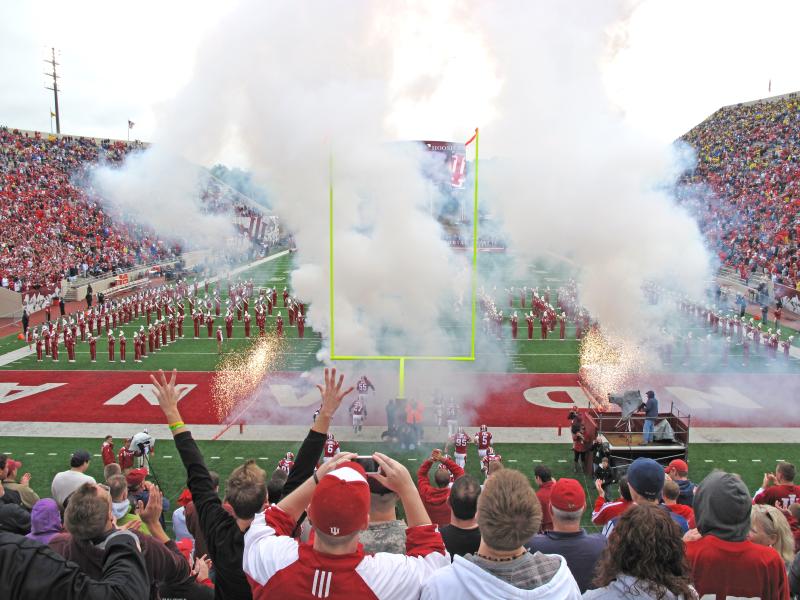 What is a Hoosier? 
"Hoosier" is the popular term used to refer to either a. residents of Indiana or b. students, alumni, and fans of Indiana University. There are several theories about how the term originated, some of which you can find here.
 
Hoosier Spirit
To properly experience an IU game day, you'll need to know the words to two important songs:
"Indiana, Our Indiana," which has been played at every Hoosier football and basketball game since it first debuted in 1912
"Hail to Old IU," the university's official alma mater song, a mainstay since it first debuted in 1893
Find the lyrics and additional history here.
Equally as important is knowing how to do Fists and Blades, a common way of showing school spirit during athletics games. Mimicking the university's trident logo, you can learn how to correctly execute Fists and Blades here.
 
Tailgating
To say that tailgating for IU football games is popular is a major understatement. Set up your own area in the grass lots south of 17th Street and north of 14th Street between N. Fess Avenue and N. Forrest Avenue, or in the Memorial Stadium parking lot. Purchase a parking pass in advance and arrive very early as tailgate space is extremely limited due to the large crowd that Hoosier football draws.
 
Big Ten & NCAA Championships 
Indiana University has won many team and individual championships over the years, creating a robust and exciting Hoosier sports history. Be sure to make time during your visit to check out the many championship trophies, banners, team photos, and other mementos on display at Simon Skjodt Assembly Hall, Cook Hall, and other IU Athletics facilities.
Want to tour one of the IU Athletics facilities? You're in luck. Indiana University has re-opened their athletics tours. Tours are available at Cook Hall, Memorial Stadium, and Simon Skjodt Assembly Hall. Click here to schedule your tour.
 

Planning Your Trip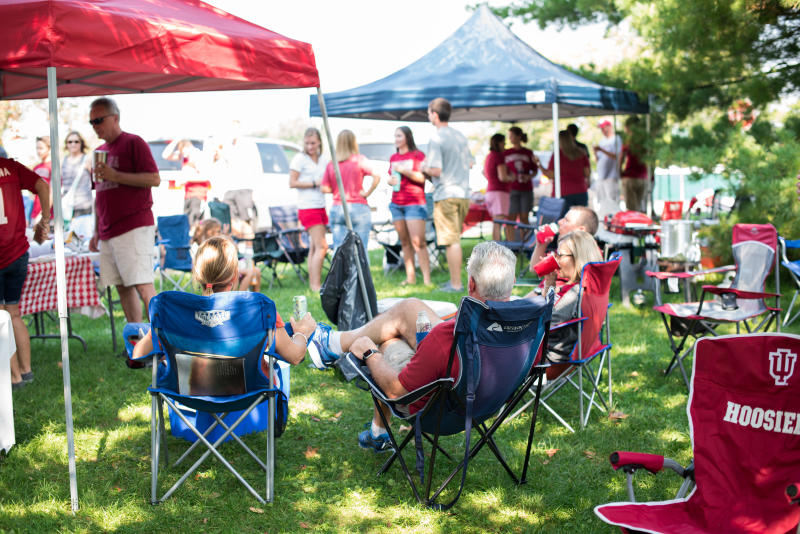 Book Early
Despite being home to a major university, Bloomington is a relatively small city — that means hotels usually fill up fast on game weekends. Be sure to book your stay well in advance of your visit for the best chances of securing your desired lodging. If you're having trouble finding a room in town, contact our Visitors Center at (800) 800-0037. We track hotel and vacation rental availability for special event weekends, and we'll be happy to assist you in finding a place to stay during your visit.
 
Plan for Traffic
Traffic is much less exciting than tailgating and fight songs, but it's just as important to account for in order to make your trip as relaxed and fun as possible. Construction on State Road 37 for I-69 is ongoing, which means you're likely to experience traffic and delays due to the volume of fans traveling to Bloomington on game days. Please plan ahead for delays — expect travel time to be longer than what GPS estimates. If possible, leave a day (or a few days) early or in the wee hours of the morning the day-of to encounter less traffic on your way here. Parking lots open a minimum of five hours before kickoff so arrive early and enjoy the pre-game festivities. 
 
Parking
IU requires game attendees to purchase a parking pass in advance of game days in an effort to improve the traffic flow into the stadium parking lots. For information on the various lots, an interactive game day parking map, and a direct link to parking pass purchases, visit the IU Athletics website.

Review Memorial Stadium's full policies, including alcohol, prohibited items, smoking, ticket replacement, and more, here.
Things to Do at Indiana University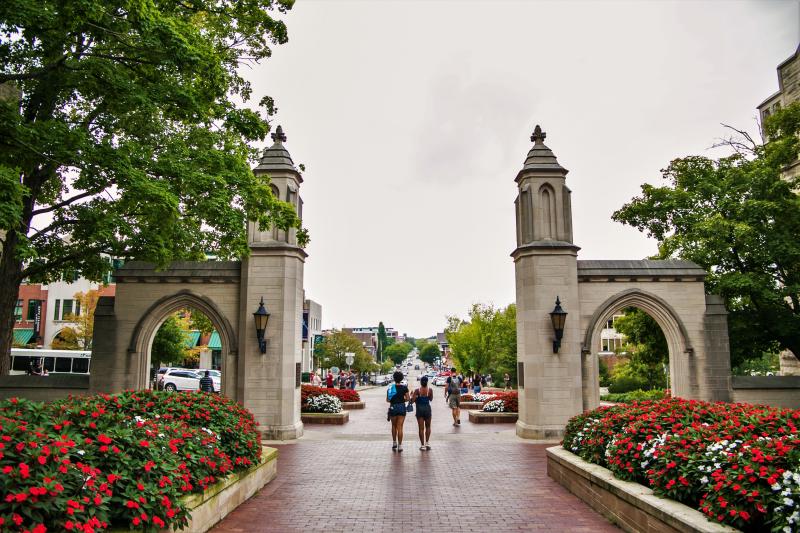 Looking for other things to do on campus while you're in town? Check out these blogs:
Click here for even more content related to Indiana University.
 
For everything you need to know about any Hoosier sports event, visit the IU Athletics website.