Witness the 2024 North American total solar eclipse in Bloomington.
On April 8, 2024, a total solar eclipse — the last until August 2044 — will occur over North America, traveling across the United States from Texas to Maine — and Bloomington happens to be in the center of the path of totality. Located most directly on the path's centerline of all Indiana cities, the duration of totality will be approximately four minutes and two seconds, beginning at approximately 3:04 pm. The sun will become almost completely dark for this brief duration.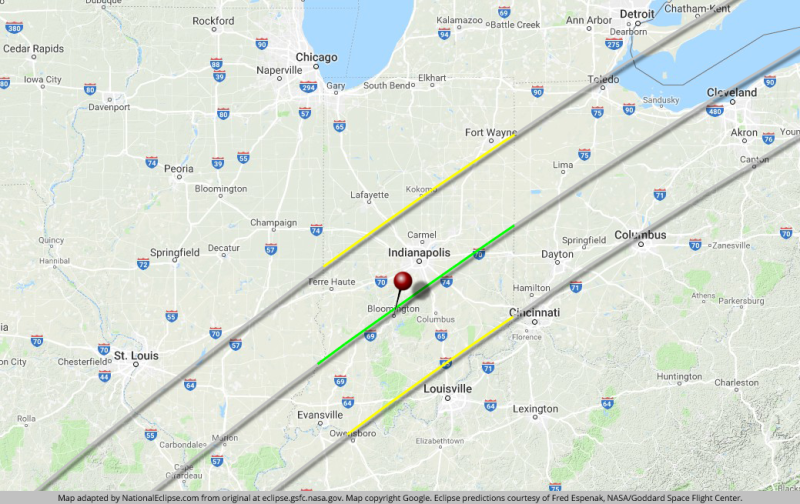 Visit the Indiana DNR website to find DNR locations located in the path of totality — perfect spots to view the phenomenon. Stay tuned for more information, events, and specials surrounding the eclipse as the date draws nearer.
Learn more about the 2024 total solar eclipse here.