Don't forget to use #EclipseBloomington on social media
2024 Total Solar Eclipse
There's No Better Place to Witness the Total Solar Eclipse on April 8, 2024 Than in Bloomington, Indiana
Welcome to our 2024 Total Solar Eclipse webpage. We are preparing for what has been called, "the largest tourism event in Indiana history" and look forward to welcoming thousands of visitors to the Bloomington area to share the experience of this historic event. This website is continually being updated with the latest information on places to watch the eclipse, lodging and camping options, how to have a safe eclipse-watching experience, restaurant and retail openings/closings, and more. Please check back regularly as you make your eclipse travel plans and we hope to see you in April.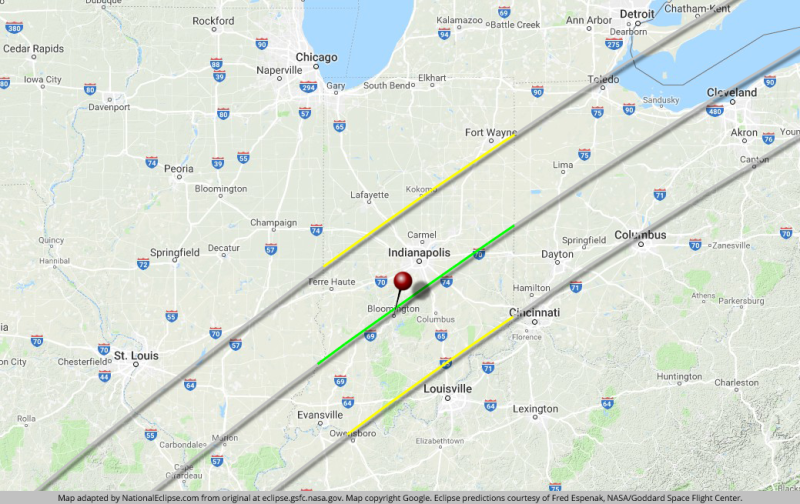 Visit the Indiana DNR website to find DNR locations located in the path of totality — perfect spots to view the phenomenon. Stay tuned for more information, events, and specials surrounding the eclipse as the date draws nearer.
Learn more about the 2024 total solar eclipse here.
This website is continually developing as more information becomes available.